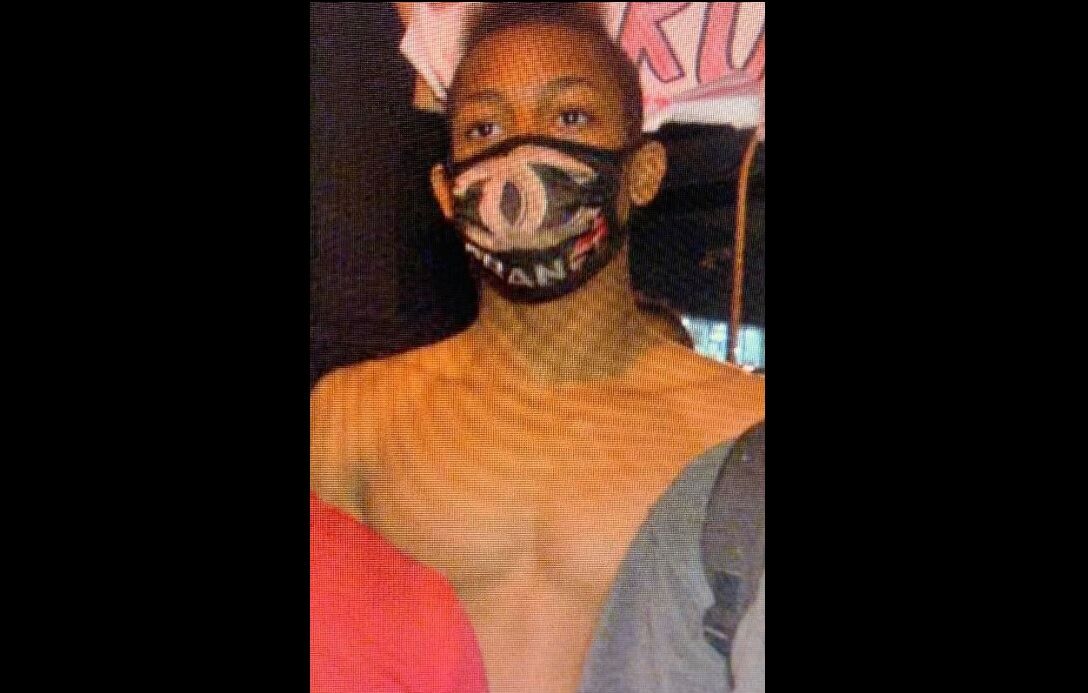 A federal court judge today blocked the pretrial release of the man accused of throwing a burning laundry basket into City Hall during a protest on May 30.
U.S. District Judge Richard Arcara overturned a magistrate judge's earlier order that Courtland Renford be released into home confinement on bail with electronic monitoring in his father's residence.
"The court concludes that home incarceration and the partially secured bonds are inadequate and that no available set of conditions will reasonably assure community safety and defendant's appearances in court," according to Arcara's written decision dated today. 
Federal prosecutors appealed the magistrate judge's order to keep Renford in custody, and they offered surveillance video they say shows him looting a 7-Eleven convenience store about an hour before he went to Niagara Square on the night of May 30.
U.S. Magistrate Judge Jeremiah J. McCarthy delayed Renford's release so the government could appeal to the district judge.
The U.S. Attorney's Office declined comment.
"I'm disappointed by the result," said defense lawyer Samuel P. Davis, who represents Renford. "One appeal deserves another, so we should be filing by week's end. Prayerfully, we can convince a higher court to release him as he faces these charges."
In his decision, Arcara said he considered the danger to the community Renford posed, his criminal background, the weight of the evidence in the arson case and the nature and circumstances of the offense. 
Given that Renford planned to reside with his father, and the other conditions imposed in the earlier release order, the magistrate judge had said he was "reasonably assured that if released Mr. Renford would not pose a risk of flight or danger to the community."
The defendant's father and another family member's mother agreed to post partially secured bonds in the amount of $20,000 each, secured by $5,000 and $1,000 in cash, respectively.
Arcara said that while Renford has ties to them, "his conduct over the last two years suggest they are not particularly strong ties."
During his pretrial interview, Renford reported he was not sure where his father lived, Arcara noted.
The federal judge also noted this was Renford's eighth arrest in a two-year time frame, since May 2018. His misdemeanor convictions include menacing, attempted petit larceny and unauthorized use of a vehicle, for which he received either probation or jail time.
Renford has one felony conviction for grand larceny, for which he was sentenced in August 2019 to five years of probation. Only two weeks later the court issued a bench warrant for his arrest due to a purported violation, Arcara said. He was resentenced on the violation to one year and according to the government, "jail officials reported he was a problematic inmate," according to Arcara's decision. 
Prosecutors also said Renford posted a video and picture on his Facebook account pointing a gun at the camera.
"This information suggests that defendant has violent tendencies and a flagrant disregard for the law," Arcara wrote.
The U.S. Probation and Pretrial Services report also indicates Renford has prior bench warrants, a re-arrest while under supervision, the prior probation revocation, and prior violent felony charges. He has six orders of protection against him, three of which are active.
"Unfortunately, this is not the record of a person likely to honor the conditions of court supervision," Arcara said.
"Other factors weighing against defendant's release are his lack of stable employment, his past and present substance abuse, and his mental health conditions for which he has failed to follow through with treatment or medication," Arcara said. "While, to his credit, the defendant admitted the arson after he was arrested, he had made plans to change his appearance to avoid prosecution for the offense and hid from the police."
The alleged May 30 arson happened at approximately 11:25 p.m., after the conclusion of a largely peaceful protest demonstration in Niagara Square in Buffalo.
"The court appreciates that no one was injured but defendant could have caused harm to other bystanders, police officers and fire personnel," the judge said. "The incident resulted in diversion of BPD and BFD resources during chaotic events after the night's curfew began.