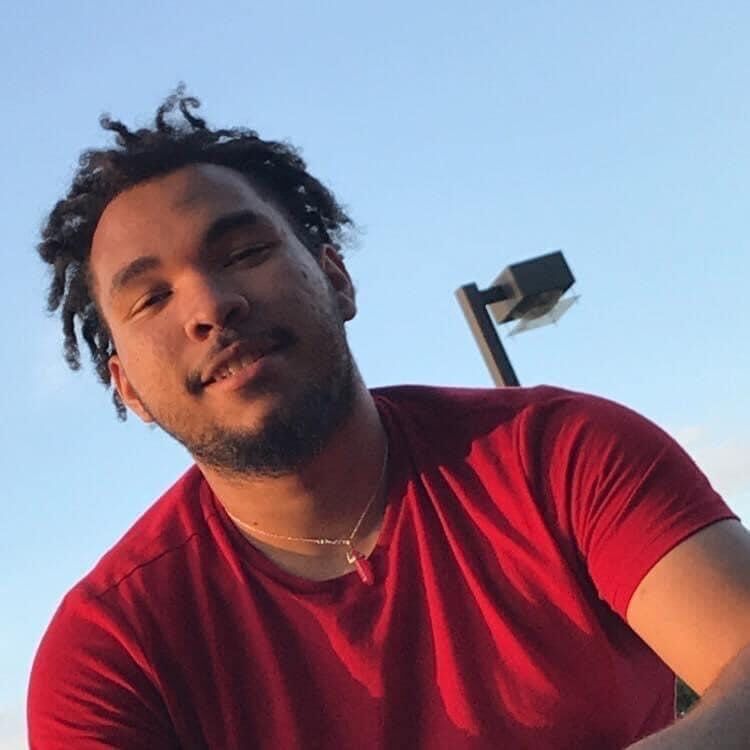 On the night of March 29, a 20-year-old Buffalo man who dreamed of growing a local touch football league for young adults was gunned down on C Street, near Fillmore Avenue.
His killer has not been caught.
The family of Trenten Jacob Sink is asking the public's help in finding whoever shot him. They also want people to remember him as more than a victim of a homicide.
"He deserves to be known as not just another young kid that was out running the streets who got shot. He's more than that," said his uncle Ron Rowles, who spoke to The Buffalo News.
Sink grew up in Newfane and graduated from Barker High School where he played football, his uncle said.
He went on to play semi-pro football with the Lockport Wildcats and was going to start school at Erie Community College and play for that team when the pandemic began and derailed those plans, Rowles said.
He had recently started a touch football league for teens and adults. He had his own team called the New York Lightning. He was hoping to keep growing the league.
"He always had a love of football," Rowles said.
The sport helped him cope with bouts of depression and other health problems, Rowles said.
The family knows few details about what happened on the night of the shooting.
According to police, there was an altercation involving Sink and two other men before the shooting.
Police were called to an address on C Street, off Fillmore Avenue, shortly after 8 p.m. March 29, which was a Monday.
They found Sink had been shot multiple times. He was taken to Erie County Medical Center where he succumbed to his injuries. He is one of at least 19 homicide victims so far this year in the City of Buffalo.
Sink lived near the scene of the shooting, his uncle said.
The family has raised $1,500 for a reward for information leading to the arrest of Sink's killer.
"We want justice for Trent," his uncle said. "We're just trying to get some answers as to why it happened."
A memorial service will be held at 1 p.m. April 17 in Ridgewood Bible Church, 7073 Ridge Road, Newfane.