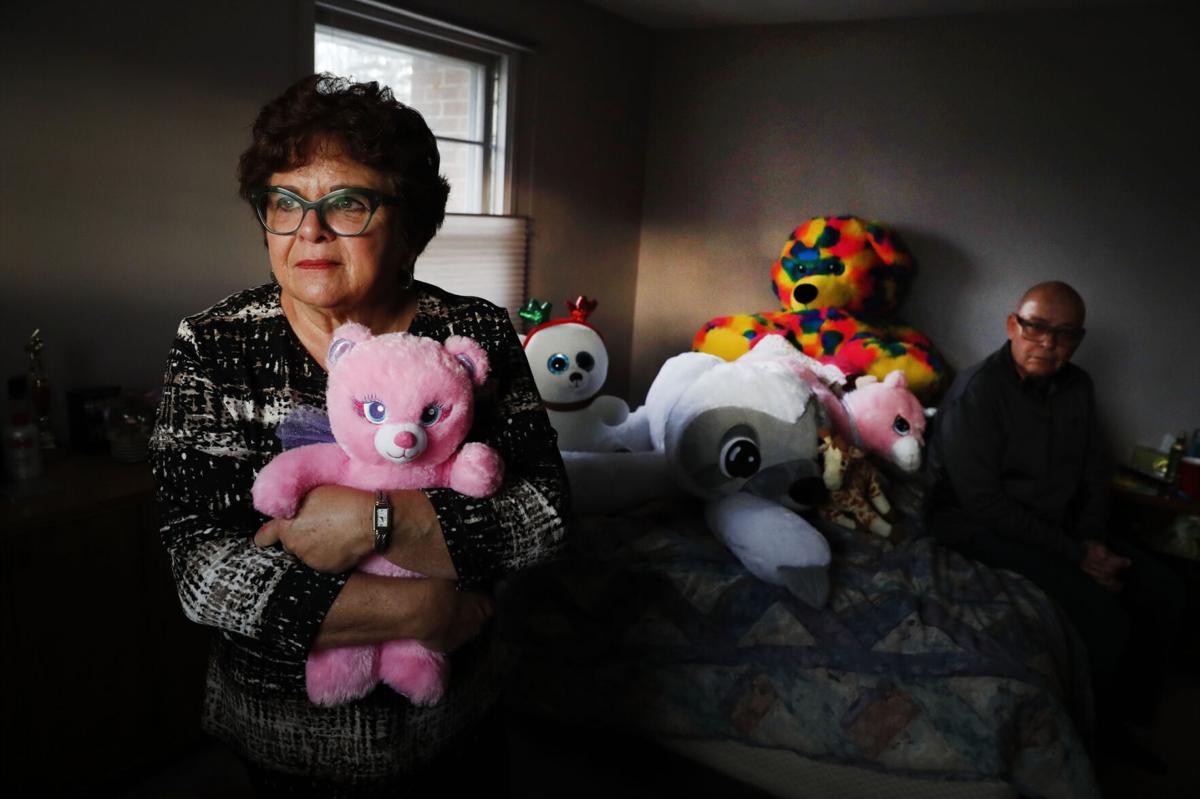 Antoinette "Toni" Termini can't stop thinking about happier times, when she and her husband, Dominic, would see their two granddaughters, Tessa and Gemma Termini, almost every day.
"There is nothing I love more in in this entire world than being a grandmother," the 67-year-old Amherst woman said. "The girls loved swimming in our pool. We finished off our basement and made a playroom for them. The girls had their own rooms in our house, they had all their own toys here. My daughter lived five minutes away and we saw the girls all the time."
A hard-fought case in Erie County Family Court has changed all that for the Terminis. They have lost all regular contact with their granddaughters, who now live in Florida. Toni Termini has not seen Tessa, 6, and Gemma, 10, since last December. Her husband has not seen either of the girls since August of 2019.
In 2018, Judge Sharon M. LoVallo removed Tessa from the custody of her mother, Laura Termini, ruling that she "neglected" Tessa by taking her for "unnecessary medical treatments" with doctors in multiple states. Social Services attorneys called Laura Termini's conduct "medical child abuse."
When Laura Termini asked to have her daughters put into the temporary custody of her parents, the judge refused. The judge in 2019 awarded custody of Tessa to her father, Nicholas Senneca, who lives in West Boca Raton, Fla.
Laura Termini, 35, who denies abusing or neglecting either of her daughters, last month lost an appeal of LoVallo's decision.
Laura Termini, a hairdresser, was granted permission to have supervised visits with Tessa twice a week, but she had to move to Florida with Gemma to do that. 
As a result, Dominic and Toni Termini now live more than 1,300 miles from their two granddaughters and are – for all practical purposes – unable to see them, especially during the Covid-19 pandemic. 
Dominic and Toni Termini are not parties to the Family Court dispute and have never been accused of neglecting or abusing the two girls. 
Toni Termini, who runs a secondhand clothing shop, and her husband, a furniture upholsterer, say they have spent more than $100,000 in legal fees for their daughter and themselves, maxing out credit cards and taking a second mortgage and a home equity loan to make ends meet. 
"They live in Florida, we live here. Dominic and I both work full time," Toni Termini told The Buffalo News. "The two little girls who we used to see almost every day, we don't see anymore. It's tearing me up. I can't stop crying about it."
"Our house was once filled with life. Now I come home to emptiness," said her 69-year-old husband. 
"We'll be in debt for the rest of our lives, and we still don't get to see Tessa or Gemma," Toni Termini said.
Sad as it is, the situation is not highly unusual.
Legal experts say thousands of grandparents throughout the United States are unable to see their grandchildren because of custody fights and legal disputes that don't directly involve them.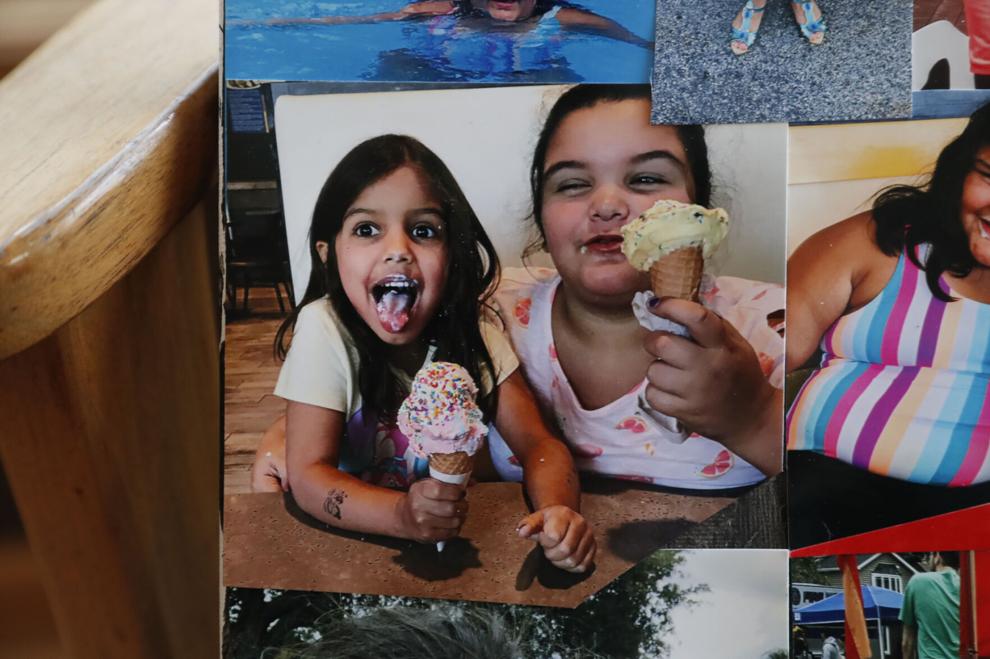 "It happens every year, all over the country. Grandparents become amputated from their grandchildren because of court cases involving the parents of the children," said Richard S. Victor, a Michigan attorney who founded the nonprofit Grandparents Rights Organization in 1984. "I've been pursuing this issue since the 1970s. There are many thousands of grandparents who can't see their grandkids because of situations that aren't the grandparents' fault."
Lisa Bloch Rodwin saw many painful situations as a Family Court judge in Erie County for 12 years before she retired in August. Rodwin, who had no involvement with the Termini case, said she handled many cases in which grandparents and other loved ones were separated from children because of disputes that did not directly involve them.
"As a judge in Family Court, your decisions have to be guided by the law, and what is in the best interest of the child – not what's best for the grandparent or any individual adult," Rodwin told The News. "Every Family Court case is like a stone thrown into a pond. It makes ripples. It affects so many people … The outcome can be heartbreaking for a lot of people."
There were 31,581 cases filed in Erie County Family Court in 2019. The number of cases involving custody or visitation issues was 10,968, each with its own painful story behind it. 
Rodwin said Family Court judges frequently urge families involved in custody disputes to take their cases to mediation.
"When a case goes to mediation, the parties who know and love the child can try to work out something that everyone involved can live with," Rodwin said.
According to Toni Termini, her family's case did briefly go to mediation, but she said nothing could be worked out that everyone involved could agree to.
For Dominic and Toni Termini, their lives as happy grandparents began to fall apart in December 2017, when Laura got into arguments over Tessa's treatment with doctors and nurses at Oishei Children's Hospital.
Hospital officials contacted child protection workers from the Erie County Social Services Department. The county agency began to investigate claims of child neglect against Laura Termini.
Attorneys for Social Services accused Laura of subjecting Tessa to "medical child abuse" by taking her to doctors in eight different states, often for medical tests and treatments that the young girl didn't really need.
Laura kept taking Tessa from one clinic to another, despite many doctors telling her that Tessa "was essentially a healthy child" with some chronic health issues that were not severe or life-threatening, the Social Services Department alleged in court papers.
A medical expert for the county, Dr. Dennis Kuo, testified that the unneeded treatments and tests – some of them painful – amounted to "medical child abuse."
Social Services attorney Eric R. Ziobro said the tests included four bone marrow tests that put the girl in danger of infection.
Laura Termini said she did her best to deal with a series of complicated medical problems that began when Tessa was a baby, including seizures, fevers, skin rashes and occasional difficulty with walking. Many doctors gave her conflicting opinions, and she didn't know what to do, she said.
She admitted that she sometimes upset doctors and nurses by losing her temper and arguing about Tessa's treatments.
She also argued that it would be unfair to put the girl into the custody of her father, Nicholas Senneca, who she alleged showed little interest in his daughter since she was born in Florida in 2014.
Laura "was aggressively and proactively seeking treatment for her young, chronically ill daughter," said Brian J. Hutchinson, the latest of several attorneys to represent Laura Termini. 
There was no testimony that Gemma – who has a different father – was harmed by her mother. But the judge ruled that Gemma suffered as a "derivatively neglected child" because her mother's handling of Tessa showed "fundamental flaws" in her understanding of the duties of parenthood.
In early 2018, the judge temporarily put the two girls into foster care, and then allowed them to stay with Laura Termini's sister. The judge turned down a request from Laura Termini for the girls to stay with her parents in Amherst.
Dominic and Toni Termini are barely mentioned in hundreds of pages of court documents examined by The News.
But records show that LoVallo did mention on several occasions that she was bothered by "the demeanor and facial expressions" of the Termini grandparents when they reacted to rulings she made.
During legal arguments in January 2018, LoVallo mentioned Toni Termini's demeanor several times, saying the grandmother "demonstrated open disdain" for her rulings. She also noted that a child protective services worker had testified that Toni Termini and her daughter were "both yelling" at doctors during an incident at Children's Hospital.
On Jan. 24, 2018, the judge ruled that the grandparents could only have "supervised visits" with Tessa and Gemma. A representative of the Social Services Department had to be present.
"The judge made us feel like criminals when she did that," Toni Termini said. "The judge said I was disrespectful because I was crying in court, and sometimes I made angry faces when she made her rulings. I can't help it. I'm an emotional person. I was upset by what I was hearing in that court."
Last year, after a lengthy hearing, LoVallo placed Tessa in the custody of her father in Florida.
"The court finds that Tessa is a neglected child," LoVallo ruled in July 2019, saying that Tessa is better off with her father.
Gemma was allowed to return to her mother.
Contacted by The News, a member of LoVallo's staff said the judge declined to be interviewed because of state regulations that prohibit judges from commenting to the news media on pending cases. 
Laura Termini said she is horrified at how the case has hurt her mother and father.
"I feel so bad for my parents. I really worry about my mom," Laura Termini said. "I'm the one who got into this trouble, not them, but they're taking the fall with me. They might as well be sentenced to life in prison for what this is doing to them."
Senneca, Tessa's father, declined to comment, but his mother – Tessa's other grandmother – Vijaya Senneca, spoke to The News from her Florida home.
She said she and her son are providing a good, stable home for Tessa, and said there have been some disagreements with Laura Termini that she does not want to discuss publicly.
Vijaya Senneca described her son as a good father who has always cared about his daughter. "They do things together every day, like doing puzzles together and growing their own butterfly garden," she said.
But she added that she also feels some sympathy for Dominic and Toni Termini.
"I have nothing against them. The courts made the ruling. That is a very tough situation for a grandparent to be in," she said. "I'm a grandmother. I'd want to see my grandchildren, too."
She said the Terminis can see Tessa, but they have to go through Laura Termini and arrange to see Tessa during Laura's visits.
She described Tessa as a happy, healthy and "phenomenal little girl."
"Tessa is doing well in school online," Senneca said. "Before Covid, she was involved with ballet, swimming and soccer."
On Oct. 19, judges at the state Appellate Court in Rochester heard arguments on Laura Termini's efforts to get Tessa back.
Four attorneys and three judges spoke during the arguments, which lasted about 20 minutes.
On Nov. 13, the appellate court judges issued a two-paragraph decision, saying the Terminis' appeal is "unanimously dismissed."
The names of Dominic and Toni Termini – and the impact the dispute is having on their lives – never once came up in the appeals argument or the ruling.
"We're the forgotten people that no one thinks about in this whole situation," Toni Termini said. "I cannot begin to tell you how much that hurts."