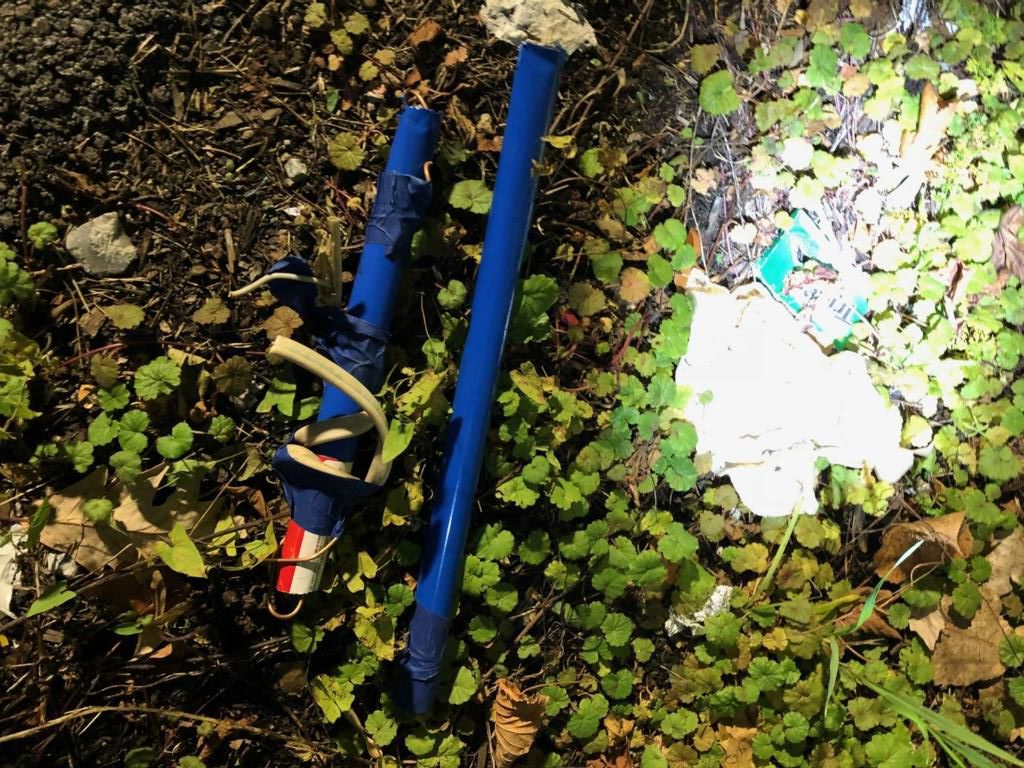 Two devices that appeared to be pipe bombs were left outside the Buffalo Police Department's South District station overnight, a police official said Friday morning.
The devices — later found to be inactive – were discovered by a custodian at the police station, located at 1847 South Park Ave.
During a news conference Friday in Buffalo Police headquarters, Capt. Jeff Rinaldo screened surveillance video he said showed an individual depositing the two devices on the steps outside the South Buffalo station.
Buffalo Police Dept. screens surveillance video of unidentified person leaving fake "pipe bombs" overnight outside South District police station on S. Park Ave. pic.twitter.com/QvxhK5wjJx

— Harold McNeil (@HaroldMcNeilBN) October 26, 2018
"A little while later, our janitorial staff came into work and noticed the devices," Rinaldo said.
"Our police officers responded to the situation quickly to identify what they believed to be a pipe bomb, and they notified the Erie County Sheriff's Department Bomb Squad," Rinaldo said.
He said the bomb squad also responded quickly and soon determined the devices were non-functioning and contained no explosive materials.
"It was designed to look like a pipe bomb. There was some shrapnel inside the device, as well as electrical wires," Rinaldo said.
He speculated the incident was an opportunistic copycat act in the wake of recent events.
"Whether it's a functioning bomb or not. ..when you do what you see in this video, you're guilty of a 'D' felony, and we will treat this as seriously as if it was an actual pipe bomb," Rinaldo said.
Buffalo Police, with the Sheriff's Office, FBI and U.S. Bureau of Alcohol, Tobacco, Firearms and Explosives, are dedicated to tracking down the individual, he said.
If convicted, whoever is responsible faces a minimum of a year to a maximum of 10 to 15 years in prison, depending on their criminal history, Rinaldo said.
Mayor Byron W. Brown Friday praised the police department for its quick action.
"When things like this occur, our police department is always on alert. Our police department is paying very close attention to what's going on in the community. I don't think there is any reason for people to be particularly alarmed right now, but again, in the time that we're living in, it's important for all of us to always be aware of our surroundings and to pay attention to our surroundings," Brown said.
Police asked that any member of the public who might have seen something suspicious at the South Park Avenue police station or who may have any information that might assist law enforcement contact Buffalo Police's confidential tip line at 847-2255.
Sign up for our Crime & Courts newsletter
Get the latest in local public safety news with this weekly email.