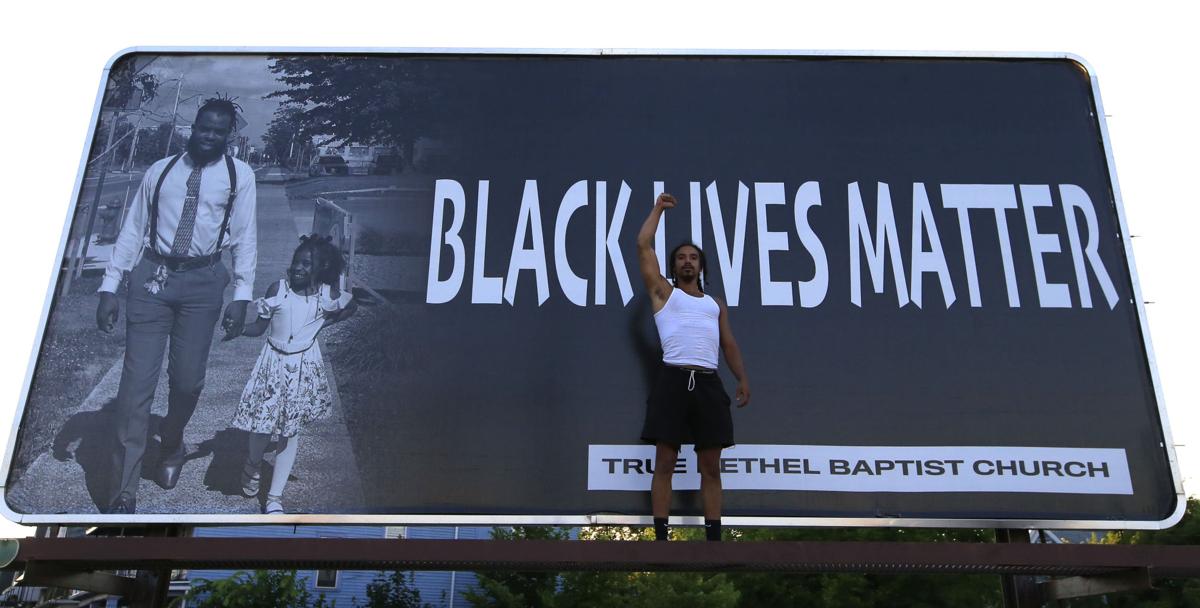 A finding of insanity usually derails a criminal prosecution. But the U.S. Attorney's Office disagrees with its expert and wants to convict Samuel Mara, 25. Prosecutors intend to seek a second opinion unless Mara pleads to the misdemeanor on the table, according to correspondence between the lawyers.
"The defendant was an extremely vocal participant in the violent protests which occurred in Buffalo late last spring," U.S. Attorney James P. Kennedy Jr. told The Buffalo News by email. "In connection with those protests, and as alleged in the indictment, for well over a month the defendant stalked and harassed at least one individual and on at least one occasion threatened to kill such individual.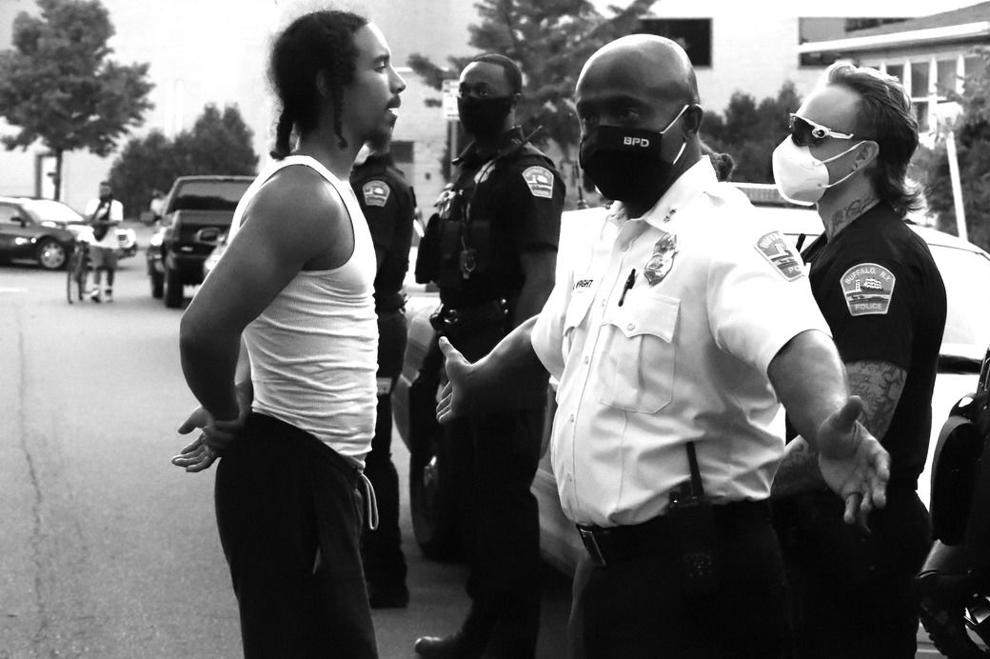 "Before we accept any conclusion that the defendant ought to avoid any and all criminal responsibility for his extended and threatening conduct, we are entitled to seek a second medical opinion, which is exactly what we are doing," Kennedy said.
Brown, through his media team, declined to comment on the decision.
Dr. Ana Natasha Cervantes, who interviewed Mara in the presence of his mother, Pauline, on June 15, agreed with previous doctors who diagnosed him with a type of bipolar disorder that leaves him prone to mania, depression, mood swings and grandiose behavior.
"Due to his manic and psychotic symptoms, Mr. Mara had an unreasonable appreciation of his role in the protests and how his threatening statements were perceived," Cervantes wrote in her report last month.
Mara, the doctor said, did not intend to follow through on his threats and saw no problem with his actions: "He very openly and publicly engaged in behaviors that were deemed threatening but did not perceive them as problematic, even in retrospect," she wrote, "and even during his visit to his primary care doctor after his arrest indicated that he did not believe that he did anything wrong."
Prosecutors allege Mara also threatened the mayor's son and a Buffalo police officer over a period of about two months. After a brief confinement in the Niagara County Jail, Mara has been on home confinement.
At the center of the allegation is Mara's rant as he and a friend streamed a Black Lives Matter protest on Facebook on June 6, 2020. In a diatribe apparently aimed at police and the far right, Mara said, among other things: "They will act on impulse, and they will try to kill us. When they do that, then we all die. We will kill them all. I will personally kill … "
Government documents identify the victim of the threat as "victim 1" and "B.B." However, Mara's legal team and Cervantes, in her report, identify the target as Brown. Cervantes' report indicates Mara and his mother knew Brown and his son because they had lived on the same street in a neighborhood near Canisius College.
In court papers, prosecutors also charge Mara with cyberstalking, alleging he posted other messages that contained threats, or implied threats, and tagged the mayor's social media accounts. Further, court documents say Mara was seen in an Instagram video approaching the mayor as he walked toward a parked car near his home. A police officer prevented Mara from getting closer.
According to Cervantes' summary, Mara thought of himself as a lofty figure in the protest movement, a person who called the shots when he only inserted himself into the milieu. She said he saw himself as Caesar, a revolutionary in the "Planet of the Apes" sequels.
His mental illness came into stark focus when he was arrested June 7, 2020, outside the Buffalo Zoo for a matter unrelated to the Facebook video streamed the day before. Mara was shaking the bars on cages in an effort to free the animals because he considered their captivity "unconstitutional," her report says.
When Mara was admitted to Erie County Medical Center against his will for an evaluation, he declared that everyone would be fired for this, according to Cervantes' summary of the medical record.
"They already knew they were free," Mara said of the zoo animals, according to notes taken at ECMC and cited by Cervantes. "I just shook the cage so they knew they could leave."
It's not uncommon for people with serious mental illness to forgo their medicines, and Mara's failure to take his mood-altering drugs led to a second, longer confinement in ECMC in July 2020, the report says.
Cervantes noted that bipolar disorder typically starts in the late teens and early 20s, "so Mr. Mara was certainly in the age group where symptoms commonly first appear." She did not think his frequent marijuana use contributed to the illness. Just a couple of years earlier, Mara had been a student at Medaille College, majoring in criminal justice. He did not graduate.
In a letter, the lawyer leading Mara's defense reminded Kennedy, the U.S. attorney, that his office picked Cervantes. Attorney Fares A. Rumi called her "eminently qualified."
"Her medical opinion should prevail in this matter over the lay opinions of prosecutors and defense counsel alike," Rumi wrote, adding later: "The only appropriate course of action is to dismiss the charges."
Or, he added, assure Mara that he will serve no time behind bars if he pleads to a crime.