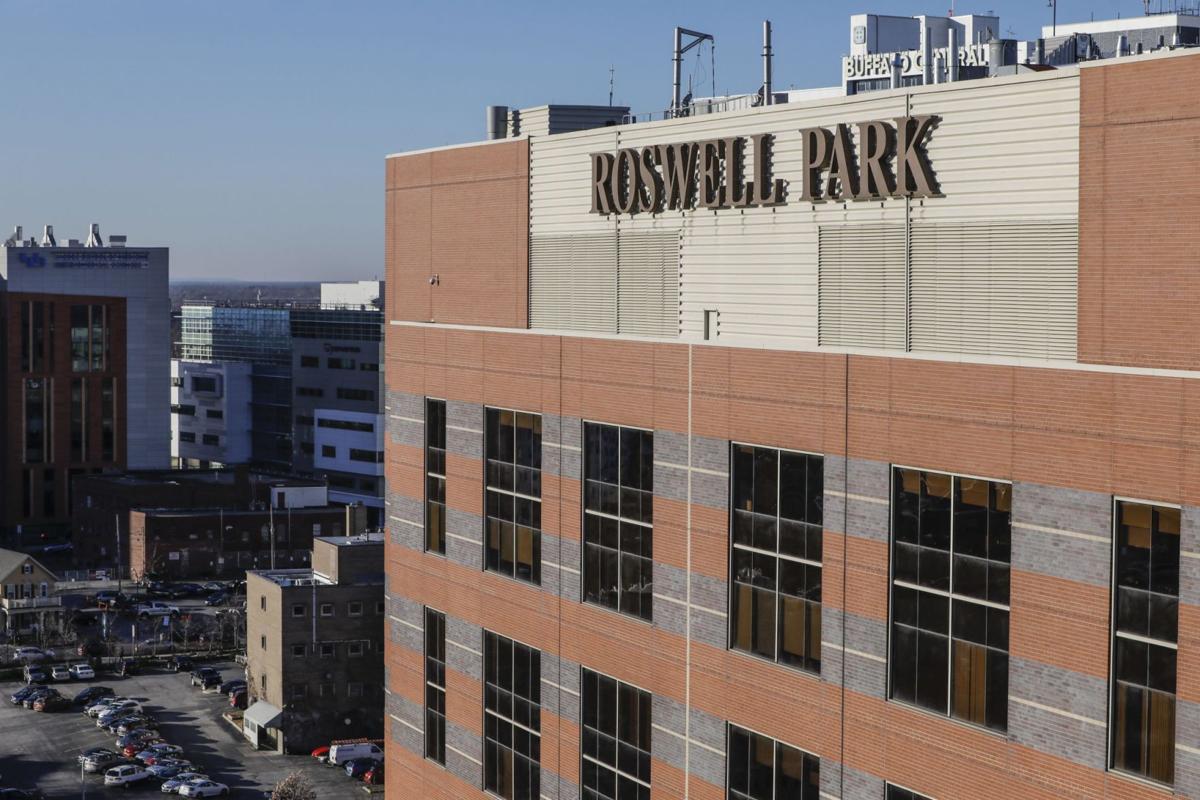 A former nurse at Roswell Park Comprehensive Cancer Center is facing allegations that she stole and diluted narcotics, causing infections in several patients.
Prosecutors say Kelsey A. Mulvey of Grand Island used her position at Roswell to steal pills and vials of medication, including Dilaudid, methadone and oxycodone, over a five-month period ending in June of last year.
Mulvey, 27, is also accused of replacing the drugs with water, resulting in at least 81 patients not receiving their proper medication.
Prosecutors believe Mulvey, who recently gave birth, was an addict who used the drugs strictly for personal use.
"Once again, this case demonstrates the destructive power of opioid addiction," U.S. Attorney James P. Kennedy Jr. said at a news conference Tuesday.
Mulvey, who walked into court wiping away tears from her eyes, pleaded not guilty to illegally obtaining controlled substances by fraud and tampering during an appearance Tuesday before U.S. Magistrate Judge Jeremiah J. McCarthy.
The charges against Mulvey, the result of an investigation by the FBI and Food and Drug Administration, became public eight months after Roswell officials first disclosed the wrongdoing and its impact on patients, some of whom suffered bacterial infections because of the diluted narcotics. Hospital officials said patients affected by the drug swapping were treated with antibiotics and recovered.
"While she may have been in pain herself, the fact that she knowingly withheld pain medication from her cancer patients is unconscionable," said Gary Loeffert, special agent in charge of the FBI in Buffalo.
Mulvey, who resigned her position in July, was released from custody Tuesday but could appear in court again as early as next week.
The prosecution, led by Assistant U.S. Attorney Joshua A. Violanti, said the case against Mulvey began after a co-worker reported seeing needles fall out of her hospital locker and others saw her at the hospital in scrubs on her days off.
In its complaint, the government details how Mulvey is alleged to have manipulated the hospital's Pyxis system, an automated system of dispensing medication, to initially avoid detection.
Kennedy said it appears the nurse was using the narcotics herself but was nevertheless denying patients much-needed pain medication.
"We have an obligation to protect the most vulnerable among us," he told reporters Tuesday.
In September, when Roswell first disclosed the wrongdoing, officials did not name the employee but made it clear she was an addict.
"The impact of the opioid crisis in our region has wide-reaching ramifications," Dr. Boris Kuvshinoff, chief medical officer at Roswell, said at the time.
On Tuesday, Roswell released a statement indicating it had taken steps to prevent the crime from reoccurring.
"Since that time, we have taken significant organizational steps to enhance ongoing prevention, detection and response to health care worker drug diversion," Roswell said in a statement. "These include heightened surveillance with high-tech software, on-campus security features, review and revision of current policy and procedures, and increased staff training and education on what they can do to keep their patients and themselves safe as it relates to drug diversion."