Erie County Sheriff John C. Garcia has urged federal prosecutors to pursue the death penalty against the admitted racist killer who murdered 10 Black people at the Jefferson Avenue Tops grocery store last year.
If any criminal deserves the death penalty, Payton Gendron, 19, deserves it, Garcia told The Buffalo News on Friday.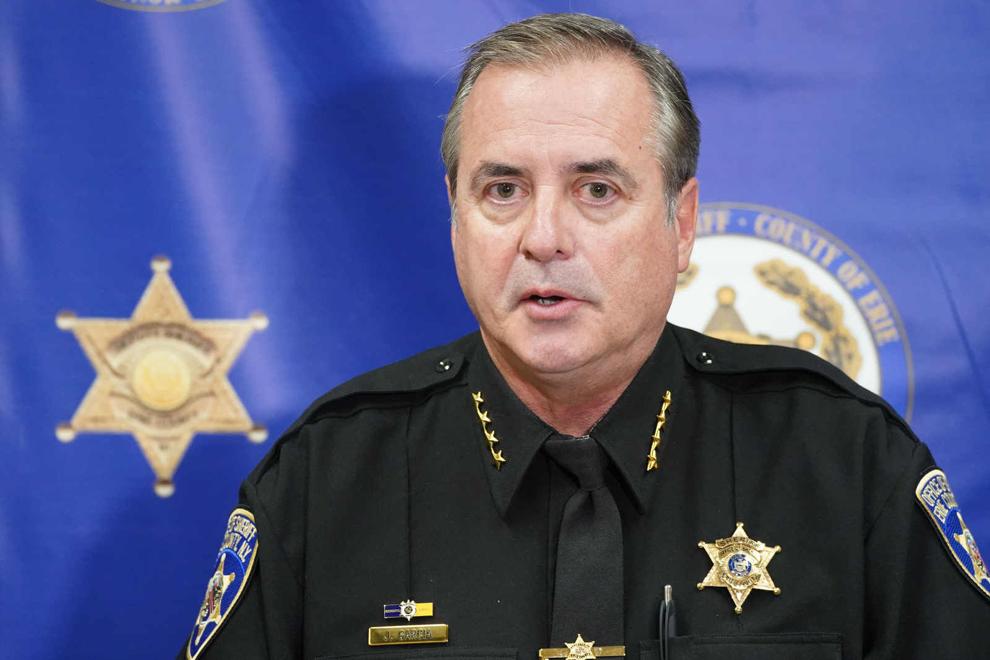 "As I have said since the day this crime was committed, this was an act of pure evil," Garcia said. "This was a racist crime that involved extreme planning. He drove here from 200 miles away, scouted out the location. Then he put the whole crime on the internet for all the world to see.
"As far as I'm concerned, if you don't use the death penalty in this case, when would you ever use it?" the sheriff asked.
Garcia, a Republican who took office last year, voiced his opinion about the death penalty issue when a reporter asked him if he thinks federal prosecutors will pursue the execution of Gendron.
"I am just voicing my opinion as the sheriff of Erie County," said Garcia, adding that his opinion has no bearing on the decision that rests with prosecutors.
Garcia, a 27-year police veteran who investigated more than 200 homicides for the Buffalo Police Department, said he feels strongly that Gendron's crime deserves the ultimate punishment.
"In our jail, we have many prisoners who committed crimes because they were addicted to drugs or committed crimes of passion, but this crime was calculated," Garcia said. "This was a man who specifically targeted and stalked African Americans, picked a ZIP code area with a dense Black population and traveled here several times to case the location. And he even wore a helmet camera to broadcast these executions over the internet for people's entertainment."
Gendron was quickly arrested outside the grocery store by Buffalo police officers on May 14.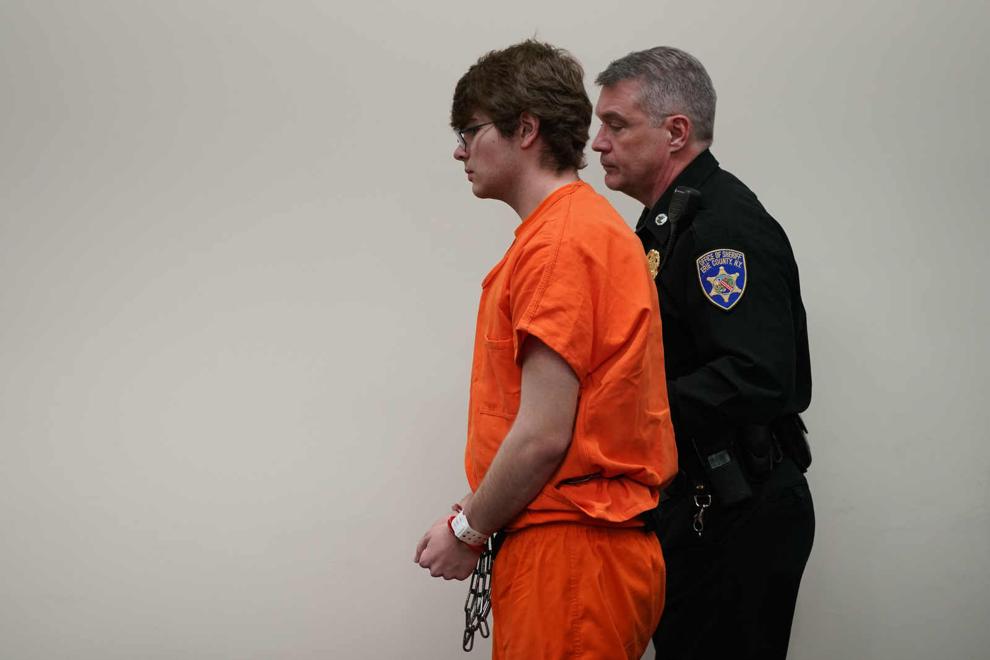 For the past 10 months, the U.S. Justice Department has been trying to determine whether to seek to have Gendron put to death. As of Friday, no decision on that had been announced.
Since taking office in 2021, U.S. Attorney General Merrick Garland has not initiated any new federal death penalty cases. His boss, President Biden, opposes the death penalty.
"This is a death penalty eligible crime," Garland said of the massacre during a Buffalo visit last year. But he has yet to reveal his plans for the Gendron prosecution.
Richard C. Dieter, executive director of the Death Penalty Information Center in Washington, said his nonprofit organization is watching the Buffalo case closely.
There are currently 44 people nationwide who have been sentenced to death and await execution in federal cases, but none in New York State, Dieter said. He added that no one has been executed for a federal crime committed in New York since 1954.
While Garland has shown a "strong reticence" toward death penalty prosecutions, the Gendron case involves "racial bias, hatred and terrorism," Dieter said.
"Potentially, the decision could go either way," Dieter said.
The district judge did not set a trial date, and he scheduled his next status update with prosecutors and defense lawyers for June 8.
If prosecutors decide to pursue the death penalty, a jury would have to unanimously agree, and that decision would be subject to legal appeals, Dieter said.
"I would have to predict that this man will never be executed," he said.
Garcia heads the largest sheriff's office in New York State and the 14th largest in the nation.
District Attorney John J. Flynn, who prosecuted the state case against Gendron, said he is staying out of the debate on whether Gendron should face the death penalty.
Buffalo attorneys John V. Elmore and Terrence M. Connors each represent family members of the 10 Black victims murdered by Gendron.
"The families have all expressed their opinions about the death penalty to the U.S. Attorney," Elmore said. "Some of them are in favor of the death penalty in this case, and others have said they are forgiving and just thankful that he will be spending the rest of his life in prison."
Elmore and Connors are working on lawsuits that potentially could hold other entities – including social media platforms and weapons manufacturers – partially responsible for Gendron's acts of violence.
Connors said most of his clients "expect that the criminal justice system will impose the maximum penalty available" against the killer.
Former Buffalo Fire Commissioner Garnell Whitfield is the son of Gendron's oldest victim, Ruth Whitfield, 86.
Five months after the Tops shooting on Buffalo's East Side that killed 10 Black people, some are forgiving, but others struggle with the notion of forgiving the white supremacist charged in the murders. 
"Gendron is already dead to me, he's not going to hurt anyone else," Whitfield told The News on Friday. "My only interest in this death penalty issue is that, if it goes to trial, it would shine a light on some of the other people responsible for his actions. That would include people who encouraged him in the darkest corners of the internet."
Garcia said it bothers him that some internet followers and others seem to admire the actions of the white supremacist.
"While he was in our jail, one person sent him $2,000 for his commissary account, and another person sent him a package of frozen steaks," Garcia said. "We turned the money and the steaks over to the FBI as evidence."
While Gendron committed no infractions in the jail, he was "a very challenging prisoner," the sheriff said.
Because of his racist views and because he was viewed as a suicide risk, Gendron had to be kept away from all other prisoners and a jail deputy had to stand outside his cell and watch him 24 hours a day, the sheriff said.
"When he slept at night, we gave him paper garments so he couldn't possibly hurt himself with them," Garcia added.
Gendron was in the Erie County Holding Center for more than nine months before his transfer to federal custody in February.
Officials of the Justice Department and the Federal Public Defenders Office, which represents Gendron in the federal case, did not respond to calls or emails from a News reporter on Friday.