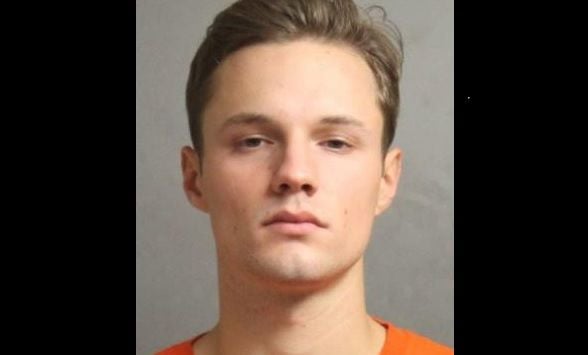 Apologies and testimonials to his good character only slightly mitigated the prison sentence for Jake Klocek, a 20-year-old from East Aurora who unintentionally shot and killed his friend last fall as he showed him a gun.
Jake Klocek, 20, of East Aurora received a sentence Thursday of 4 to 12 years in prison after pleading guilty in July to second degree manslaughter for recklessly causing the death of Anthony C. King, 19.
King's family had asked Erie County Judge Michael Pietruszka to consider the maximum possible sentence, 5 to 15 years, while defense attorney Thomas Eoannou argued that probation or a limited county jail sentence would be an appropriate punishment.
Also before sentencing, Assistant District Attorney Colleen Curtin Gable asked for significant prison time, asserting that the shooting was not as accidental as it was being portrayed, and that Klocek's behavior was not just careless but reckless.
King was shot Nov. 7 when he and another friend were visiting Klocek at the Elma home of a corrections officer. Klocek reportedly had access to the house so he could feed the residents' dog.
While in the house, he also somehow discovered the officer's .45-caliber handgun, then bought ammunition for the weapon and loaded it. A day or two later, he invited King and another friend over to the house he was supposed to be watching.
The other friend who was there also wrote a letter to the court, which Eoannou referenced to describe what happened that night. According to the friend, Klocek was taking the weapon out of a drawer and the gun fired. The bullet struck King in the abdomen.
"(The friend) knows he wasn't pointing the gun at Anthony, and he wasn't horsing around," Eoannou said.
The defense also portrayed Klocek as a young man of fine character and an Eagle Scout who had a small amount of weapons training, which led him to believe he could handle the gun safely. Eoannou said Klocek didn't realize that the officer's gun had a grip safety – one released by grasping the gun – rather than the manual safety Klocek was familiar with.
"It was a tragic, unintended, criminally reckless accident," Eoannou said. "The King family understandably wants retribution, an eye for an eye, but we ask you to consider justice and mercy."
Klocek, who showed little expression while the attorneys spoke, also apologized. He told the judge he remembers waiting for the ambulance and promising his friend that he wouldn't let him die.
The judge then pronounced the sentence without comment.