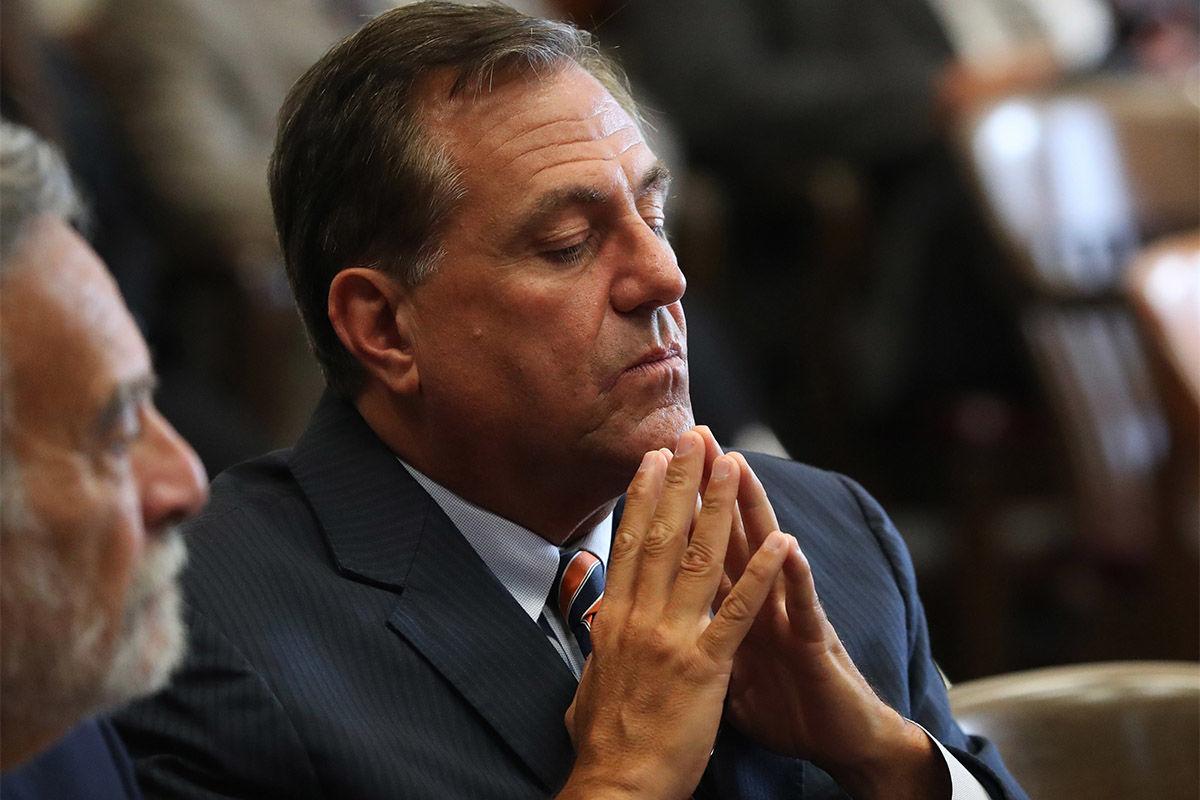 Saddled with criminal charges on two fronts, political operative G. Steven Pigeon began last week disposing of his legal headaches.
It started with his guilty plea to a bribery charge in state court and will end next week when he takes another plea deal, this one in Buffalo federal court, according to records.
A new federal court filing indicates the former Erie County Democratic Party chairman will appear Tuesday before U.S. District Judge Richard J. Arcara for a "change of plea."
Pigeon is facing conspiracy, wire fraud and bribery charges in the federal prosecution.
The allegations at the crux of the federal case mirror those in the state case that led to Pigeon's conviction last week.
Indicted by a federal grand jury, he is accused of promising a job to a member of former State Supreme Court Judge John Michalek's immediate family. The job was allegedly with the 2012 campaign to re-elect President Barack Obama.
The indictment also accuses Pigeon of offering to help Michalek win appointment to the Appellate Division of State Supreme Court.
In return, Michalek appointed someone picked by Pigeon to a State Supreme Court receivership even though the individual was not on the court-approved list of receivers, according to the charges.
The indictment also claims the former judge kept Pigeon in the loop on a state court case he was handling that involved a Pigeon client.
The allegations against both men are based, in large part, on emails discovered as part of an FBI search of Pigeon's home.
Michalek resigned from the bench last year and pleaded guilty in state court to receiving bribes from Pigeon. He also agreed to cooperate with investigators.
When the charges were filed last year, federal prosecutors dropped allegations that Pigeon made improper donations to the re-election campaign of Gov. Andrew Cuomo in 2014.
Pigeon pleaded not guilty to the federal charges at the time of his arraignment and his defense attorney, Paul J. Cambria, accused the government of filing the charges because of concerns that the state case was in trouble.
State Supreme Court Justice Donald F. Cerio Jr. agreed last week to cap Pigeon's sentence for the state bribery charge at no more than a year in jail.