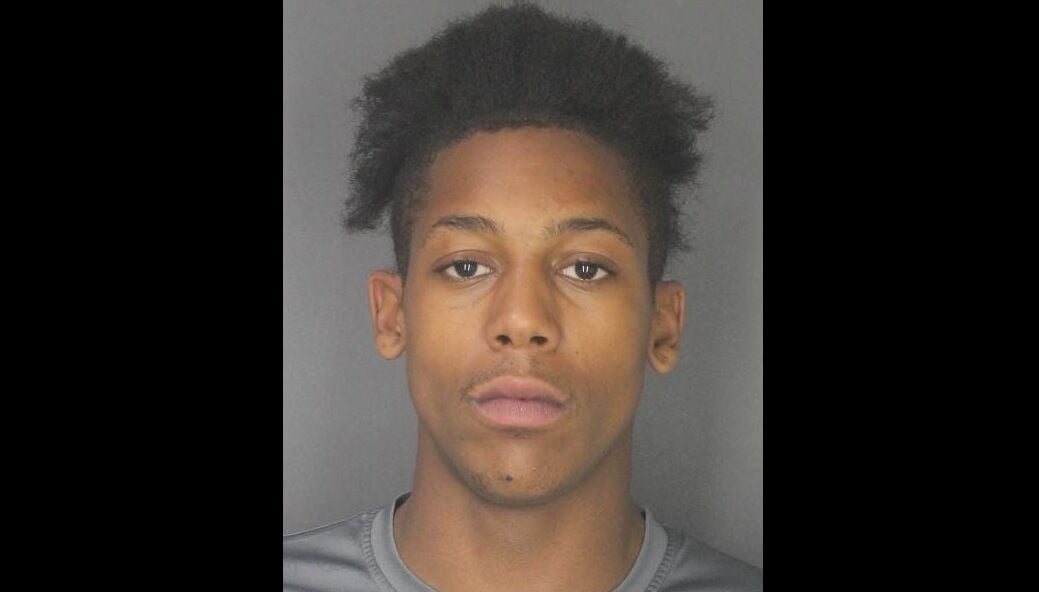 The criminal case against the Buffalo man accused of throwing a burning laundry basket into Buffalo City Hall following a protest last year could be resolved soon, his defense lawyer says.
With negotiations with federal prosecutors ongoing, a resolution of the federal and state cases against Courtland M. Renford is "close," said attorney Samuel P. Davis.
Renford, who remains in federal custody, was scheduled to appear in federal court on Friday, but he refused to be transported from the Niagara County Jail to court in downtown Buffalo, U.S. District Judge Richard J. Arcara said in court.
Renford, 22, faces charges he started a fire in City Hall at about 11:25 p.m. May 30, 2020, when a protest in Niagara Square spurred by the killing of George Floyd by Minneapolis police turned destructive and violent.
He was about to be released from custody after being charged with felony arson and criminal mischief counts in state court, but then federal agents arrested him.
Federal prosecutors knew Renford wouldn't have been able to be held after his arraignment, so they filed their own charges for the arson under a law involving destruction or attempted destruction of a building involved in interstate commerce. Federal charges for arson are not common, but they allowed authorities to keep Renford in custody.
In October, Renford was indicted by an Erie County grand jury on an arson charge, as well as a burglary charge. Prosecutors alleged he was one of 30 or 40 people who went into a 7-Eleven on Elmwood Avenue a little more than an hour before the City Hall fire. Renford is accused of stealing packs of cigarettes and a beverage from the store, according to Erie County prosecutors.
Prosecutors have video of Renford's interview with investigators at police headquarters, as well as body-worn camera footage in which Renford makes statements when he was taken into custody and while on the way to police headquarters, according to federal court documents.
Renford confessed to the crime, the federal agent wrote in the initial complaint. Renford was later indicted by a federal grand jury. 
Renford has a felony conviction for grand larceny and his arrest in June 2020 was his eighth in two years, Arcara previously said.
In February, U.S. Magistrate Judge Jeremiah J. McCarthy ruled Renford was competent to stand trial after two evaluations submitted in the state case concluded Renford was capable of understanding and assisting in his own defense, according to court documents.
At that point, Davis sought and received a third psychological evaluation of his client. Records of that review have been submitted to the court but are sealed.
Discussions between Davis and federal prosecutors about a possible plea at one point were off the table, but new conversations between those parties are taking place, Assistant Erie County District Attorney Lauren M. Creighton told County Court Judge Sheila A. DiTullio on Wednesday. An appearance in the state case has been scheduled for Aug. 18.
A crew from WKBW-TV in Niagara Square on the night of the incident captured video of a person throwing a burning object through a City Hall window. Buffalo firefighters quickly extinguished the blaze, which did not appear to cause significant damage.
The May 30, 2020, protest began with a peaceful march along city streets at about 5:30 p.m., grew tense as protesters later came face to face with lines of police officers around Niagara Square, and then became violent, with vandalism, fires and looting reported downtown and in other parts of the city, leading to a state of emergency.