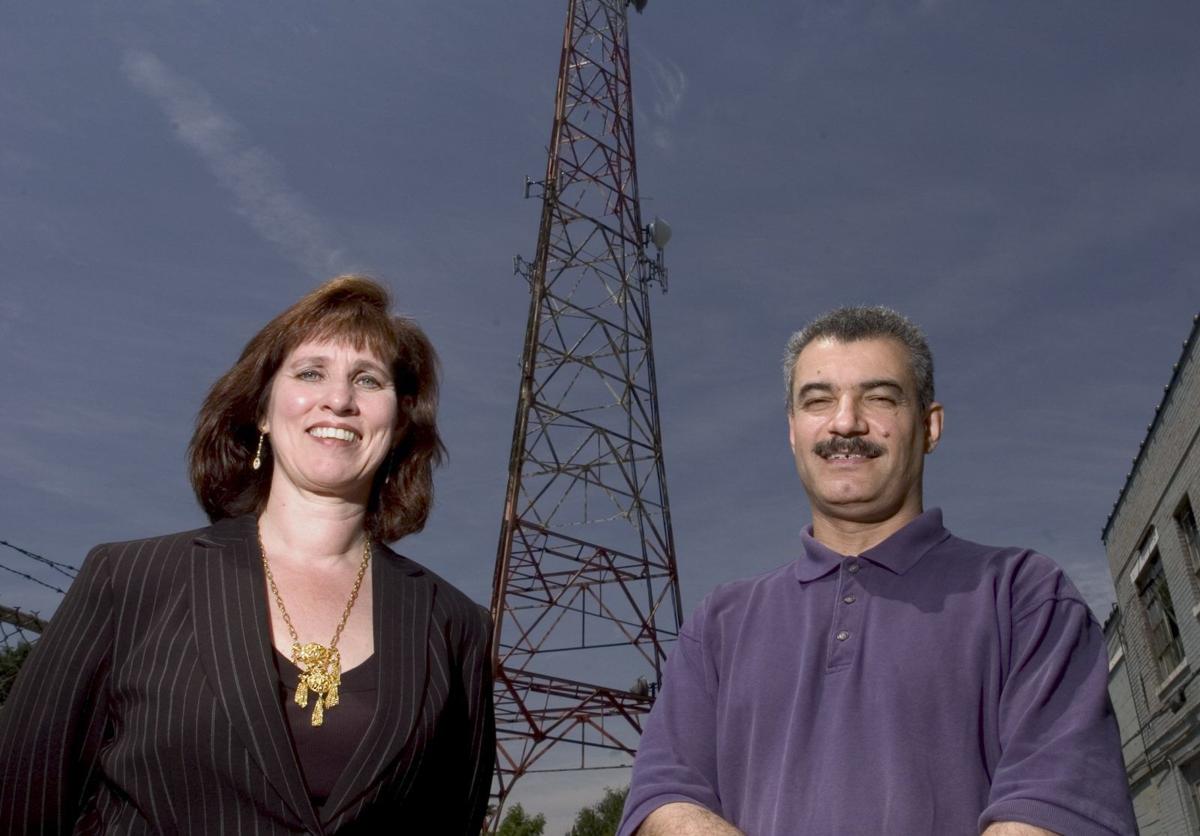 Four years ago, a federal judge in Buffalo set aside a jury's verdict and ruled that two people who had toiled to set up a radio station in Iraq were not guilty of fraud for misusing United Nations money. Days ago, an appeals court ruled the judge in that high-profile case should not have done that.
The Second Circuit Court of Appeals recommended the judge, Lawrence J. Vilardo, consider granting a new trial on the charges of wire fraud and conspiracy to commit wire fraud. The Court of Appeals let stand, as Vilardo did four years ago, convictions against the same pair for making false statements to the IRS – guilty verdicts that led to $500 fines and no prison time.
The case revolves around Steve S. Jabar, an Iraqi native and former U.S. military adviser in Iraq, and Deborah C. Bowers, a refugee aid worker and wife of a Clarence minister who met Jabar through the refugee community.
In 2004, Jabar and Bowers sought grant money from the U.N. Development Fund for Women, which fosters gender equality around the world, to establish a radio station in Iraq that would educate women on democracy and promote civic engagement.
Jabar and Bowers called the station Voice of Women and asked that up to $500,000 be provided to a nonprofit they established years earlier to assist Kurdish refugees in upstate New York, Opportunities for Kids International. OKI would develop the radio station.
When the case went to trial in 2016, prosecutors alleged that despite the U.N.'s strict requirements that every grant dollar be spent on the project and accounted for, tens of thousands of dollars from the U.N.'s first $350,000 allotment went for personal expenses, including paying off Jabar's past debts.
Prosecutors told jurors, for example, that Bowers had wired $1,500 to pay for a family friend's medication, wrote herself a check of more than $7,000 to collect on money she had once loaned Jabar, and sent money into Jabar's personal account so he could pay his property taxes. Prosecutors asserted the two spent more than $65,000 on personal expenses, including repaying money Jabar borrowed from friends when in a serious financial crunch years earlier.
But while the two eventually acknowledged to IRS agents that money from the grant had gone to expenses not related to the radio station, their lawyers argued that Bowers and Jabar replaced the money with other holdings or funds they raised themselves and spent $357,000 on the station. It was up and running years before the trial began.
The defense team presented an accountant to explain the flow of money to the jury. But jurors also heard the U.N. had not been satisfied with Bowers' and Jabar's record-keeping, refused to grant any more money and began to investigate.
To convict someone of wire fraud, or conspiracy to commit wire fraud, prosecutors must prove an intent to harm the other party. When he set aside the fraud convictions, Vilardo said the government never proved Jabar and Bowers intended to harm the U.N. He reasoned that, at most, prosecutors showed Jabar and Bowers comingled the U.N. grant with personal funds.
By then, public sentiment was rallying behind Jabar and Bowers. The defense team produced government documents suggesting the prosecution might have been triggered by Jabar's criticism of U.S. policy in post-war Iraq. In one document, federal investigators suggested the anticipated indictment of Jabar would help "neutralize" him, The Buffalo News reported in February 2017.
"As is so often the case, the cover-up here was worse than the acts that were covered up," Vilardo said in September of that year. He likened the matter to a family who borrows $10,000 to buy furniture, initially spends some of the money on other needs but then buys $10,000 in furniture. He set aside the jury's guilty verdicts on the fraud counts and said a retrial on those charges would not be necessary.
"We disagree," a three-judge panel from the Second Circuit Court of Appeals said in the ruling that reversed Villardo and was made public Friday. The judges said there was enough information for a jury to conclude Bowers and Jabar intended to harm the U.N. Further, they said the construction of a radio station wasn't the only issue.
To satisfy the member nations that donate money, the U.N. insists every dollar be spent on the designated project, the appeals judges said, and the pair had agreed to provide rigorous record-keeping as a condition of the grant but did not.
Said the ruling: "Based on the record, we conclude that there was sufficient evidence to support the government's theory of fraudulent intent: that from the outset the defendants never intended to use the entirety of the $500,000 grant or the $350,000 that they actually received on VOW, but rather they intended to divert a portion for their personal use, either as 'free money' or as a loan."
While the Court of Appeals judges recommended Vilardo consider a new trial, it's not clear if there will be one. It was Bowers and Jabar who asked for a new trial, before Vilardo set aside the fraud convictions but let stand the convictions for making false statements to investigators. Jabar could not be reached to comment Saturday. Bowers referred The News to her attorney, Mark J. Mahoney, who could not immediately be reached.
The appellate judges said the question of a new trial on the fraud charges is no longer moot, but they didn't say what Vilardo should do.
"Consideration of a motion for a new trial is a matter best reserved to the district court's informed discretion," the ruling said. "… We express no opinion on whether the motion should be granted or denied."