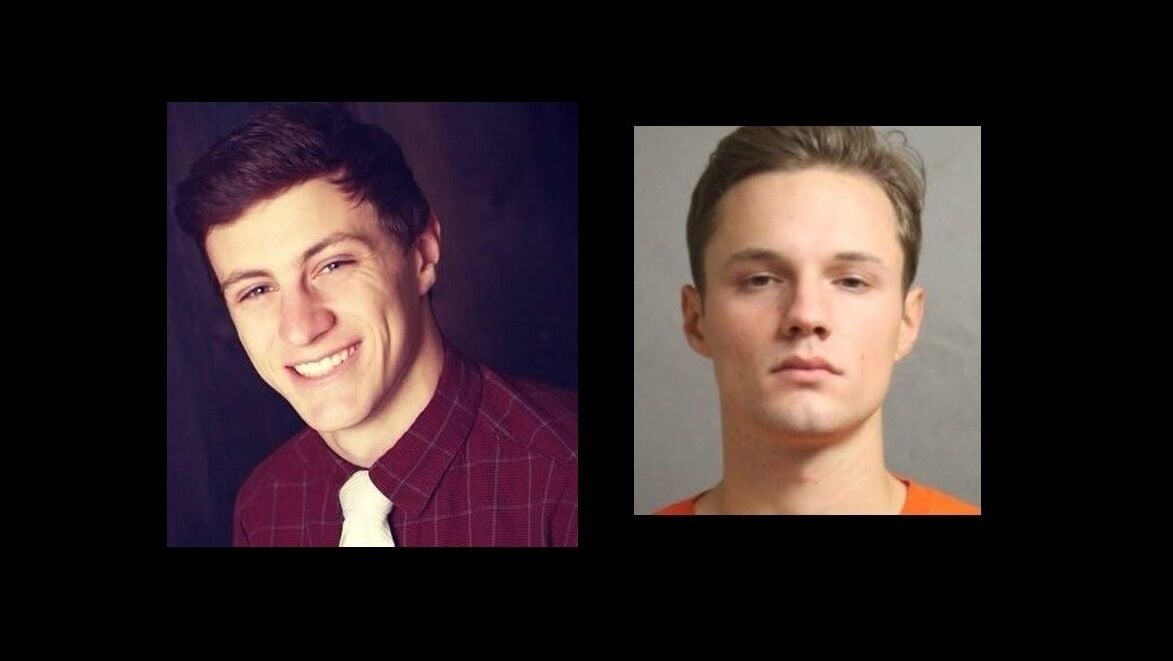 Nineteen-year-old Anthony C. King was killed four years ago after his friend unintentionally shot him at a home in Elma.
A few days before the shooting, King's friend, Jake O. Klocek, purchased ammunition at a Cabela's store in Cheektowaga, according to a lawsuit filed by King's parents that alleges the retailer violated age requirements for the sales of ammunition.
Cabela's tried to get the lawsuit dismissed, based on unique protections given to the gun industry under a 2005 federal law.
But a ruling from the state Appellate Division's fourth department earlier last month allowed the lawsuit to proceed.
In its decision, the court recognized an exception in the law for situations in which a company involved in selling guns or ammunition is alleged to have knowingly violated a law, said Jonathan E. Lowy, chief counsel for Brady, the nonprofit organization formerly known as the Brady Campaign to Prevent Gun Violence.
"Cabela's, like other gun companies, has argued that this law gives them extremely sweeping immunity from civil justice, that even if they're negligent or reckless and cause harm, they can't be held liable," Lowy said. "And this decision by fourth department is the latest rejecting that view and holding that gun companies are not completely above the law."
The attorney representing Cabela's in the lawsuit did not respond to requests for comment.
Around 8:40 p.m. Nov. 6, 2016, the Erie County Sheriff's Office received a call of a person shot on Dorris Drive in Elma, according to a search warrant application filed in court as part of the lawsuit.
Anthony King, who was from Elma and was attending the University at Buffalo, had been shot in the abdomen and was taken to Erie County Medical Center. He died at 11:01 p.m., according to his death certificate.
Klocek, of East Aurora, then 19, was arrested the next day on charges of manslaughter and weapons possession. Prosecutors said Klocek, who had been house-sitting for the family that lived at the Dorris Drive home, was reckless while showing his friend a gun.
Anthony King and Jake Klocek, along with a third person who was in the house at the time of the shooting, were friends, said Leonard D. Zaccagnino, an attorney for Timothy J. King and Christina A. King, Anthony's parents.
"It's a tragic situation for everyone involved," Zaccagnino said.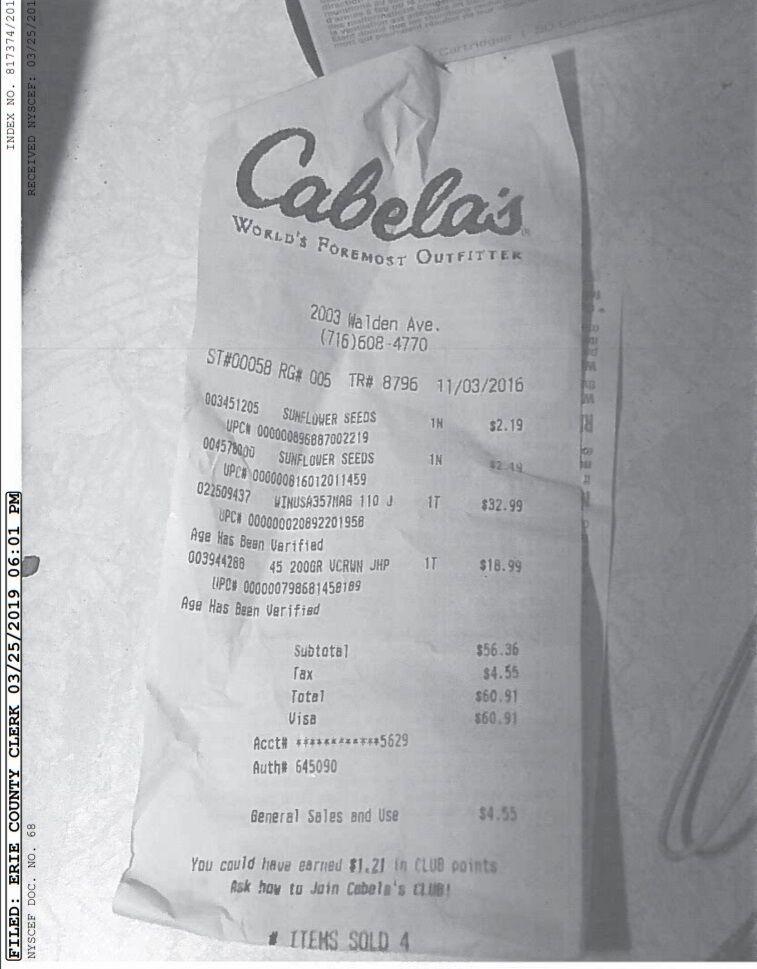 According to the parents' lawsuit, Klocek bought two types of ammunition Nov. 3, 2016, from the Cabela's store on Walden Avenue in Cheektowaga.
But Klocek, according to the lawsuit, was too young to buy ammunition for a handgun since he was under 21, the minimum age in New York State a person must be to legally own a handgun. The lawsuit claims the ammunition sale violated state and federal law, and it's that alleged violation of law that the appellate judges cited to allow the lawsuit against the retailer to move forward, said Lowy, who argued the case before the fourth department.
The two types of ammunition purchased were .45 ACP and .357 Magnum, according to the lawsuit. Police determined Klocek fired a .45-caliber handgun in the shooting that killed King.
Attorneys for Cabela's argued the ammunition purchased could be used in both handguns and rifles, so the store was allowed to sell it to him. Attorneys for the King family argue Cabela's marketed the ammunition Klocek bought as ammunition for handguns.
The federal law at the center of Cabela's attempts to have the lawsuit dismissed is the Protection of Lawful Commerce in Arms Act. The law "generally shields licensed manufacturers, dealers and sellers of firearms or ammunition, as well as trade associations, from any civil action 'resulting from the criminal or unlawful misuse' of a firearm or ammunition," according to the Congressional Research Service. The law allows for six exceptions, including lawsuits alleging negligence against a "seller," according to the research service's analysis.
The King family's wrongful death lawsuit, filed in November 2018, alleges negligence on the part of Klocek and Cabela's. It also alleges the owners of the home, John L. McCarthy Jr. and Lynn F. McCarthy, acted negligently by keeping several guns in a gun safe that was unlocked and open.
The McCarthys deny having any responsibility for King's death, which was a "tragic occurrence," said their attorney, Hilary C. Banker. 
The situation magnifies the need to follow proper gun safety procedures, said Zaccagnino, attorney for the King family.
Klocek, who will turn 24 early next year, is scheduled to have his first parole hearing in June, according to records from the state Department of Corrections and Community Supervision. If he's granted parole at that initial hearing, he would be eligible to leave prison next October.
Attorneys for Cabela's challenged State Supreme Court Justice Diane Devlin's June 2019 ruling denying the retail chain's motion to dismiss the lawsuit. Klocek, who is incarcerated in Marcy Correctional Facility just north of Utica, is scheduled to submit to a deposition this month.
The appellate court's ruling should be considered important, according to Lowy, the Brady attorney, because one major contributing factor to gun violence in the United States is gun industry negligence.