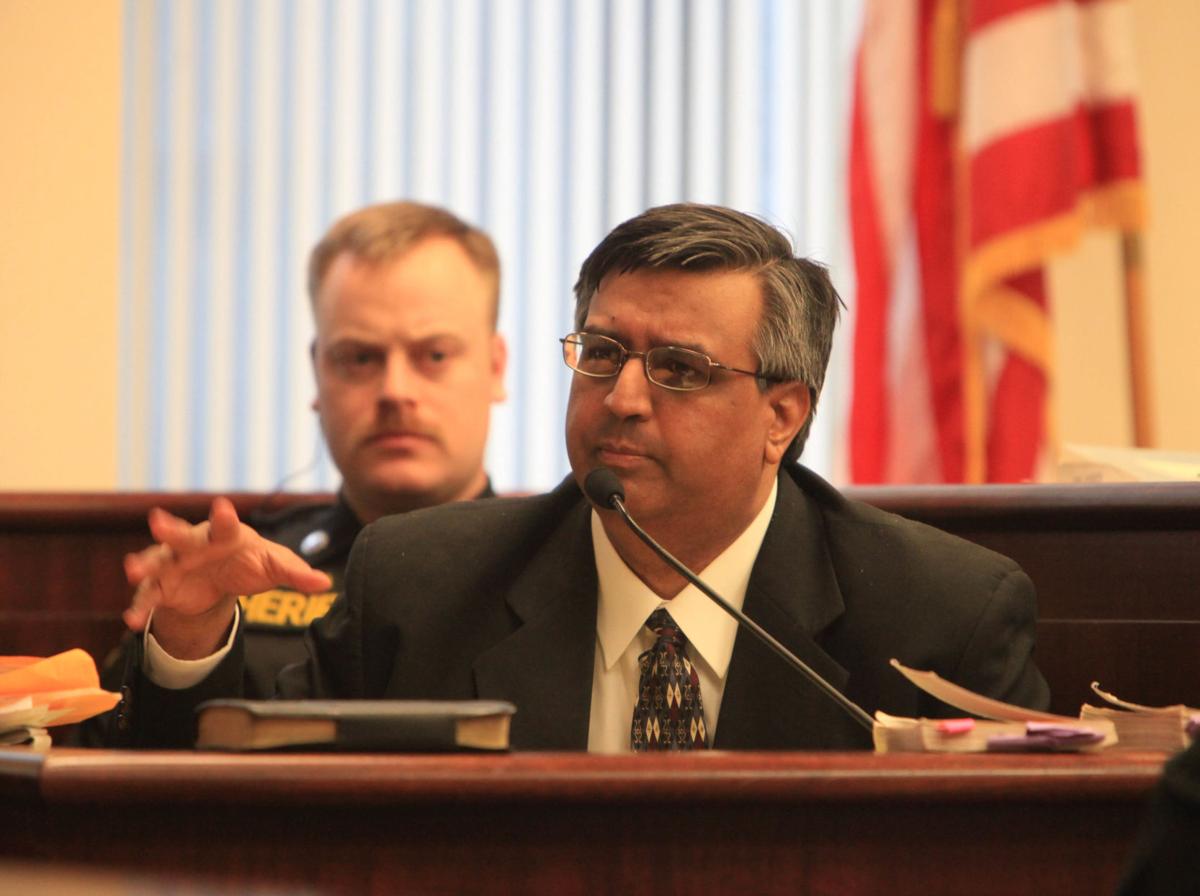 When Orchard Park resident and cable TV station owner Muzzammil 'Mo' Hassan was convicted on murder charges in 2011 after slashing and stabbing his wife more than 40 times before finally beheading her, then District Attorney Frank A. Sedita III predicted Hassan would spend the next decade appealing his case.
This past week – seven years after his conviction and nine years after brutally murdering his wife, Aasiya – a state appellate court soundly rejected Hassan's first attempt to have his case overturned in a two-page decision.
Hassan's appeal resurrects a shocking criminal case that riveted the region and had ordinary residents clamoring for a seat in the court gallery during the three-week trial to witness Hassan's tirades and tantrums, his attempts to force his own children – and the prosecution's witnesses – to testify on his behalf, and his disastrous attempt to represent himself while on trial for the 2009 murder.
In his appeal filing, Hassan, 53, argued that his murder conviction should be overturned because he should never have been allowed to represent himself – even though he fired a string of defense lawyers who attempted to represent him and was strongly warned by Judge Thomas Franczyk not to serve as his own defense lawyer.
Hassan also based his appeal on the fact that his case received a great deal of pretrial press attention, which "unconstitutionally infected" the jury pool and prevented him from having unbiased jurors hear his case.
Judges of the state Appellate Division, Fourth Department dismissed this argument, pointing out that Hassan never requested a change of venue and that his defense lawyer participated in five full days of jury selection, during which time each juror was "thoroughly questioned" regarding his or her exposure to media reports and potential biases.
Aside from the appeal request written by his lawyer, Kathryn Freedman, Hassan added his own statement, which was also rejected as having no impact on the judges' determination.
Hassan is being held in the maximum security Clinton Correctional Facility, where he is serving a maximum sentence of 25 years to life.