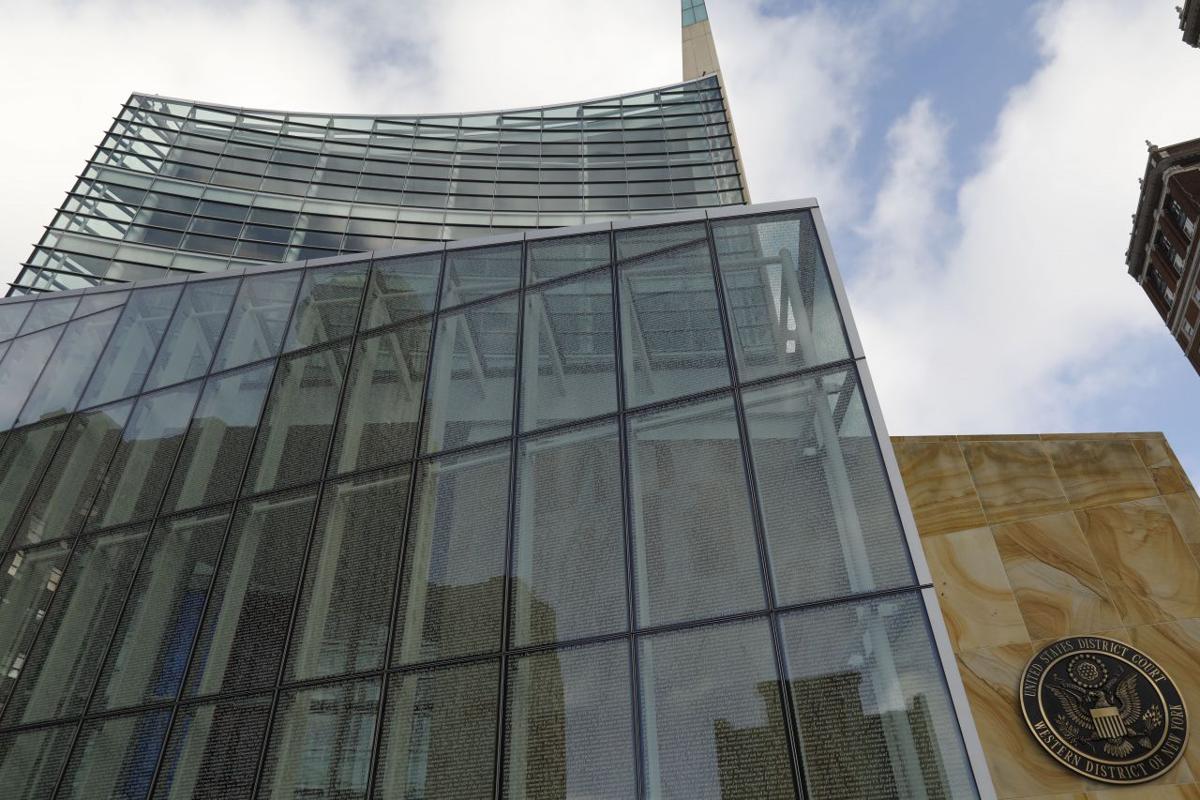 A Lockport man convicted in what's been called one of the largest local drug prosecutions ever was sentenced Friday to 25 years in federal prison.
A jury convicted Troy R. Gillon, 46, and a co-defendant in December 2018 of running a Mexico-to-California-to-Buffalo drug network, one that was part of a violent Mexican cartel with ties to kingpin Joaquin "El Chapo" Guzman.
The network distributed heroin, cocaine and fentanyl across the country, including in Lockport, Buffalo and Niagara Falls, drugs that came from the Sinaloa Cartel, according to federal prosecutors.
During the trial of Gillon and Herman Aguirre, there was testimony that indicated the organization took in $19 million over a two-year period ending in 2015.
Federal authorities seized more than $5 million worth of narcotics during their investigation.
Prosecutors alleged the distribution of fentanyl led to several fatal overdoses in Lockport.
U.S. Attorney James P. Kennedy Jr., in a news release announcing Gillon's sentence, pointed to the reach of the Sinaloa Cartel.
"They poured poison into our community and made millions of dollars at the expense of the health, well being – and in some instances the lives – of those who ingested them," Kennedy said.
Guzman was sentenced to life in prison in July 2019.
The case against Gillon and Aguirre was boosted by the testimony of Jose Ruben Gil, a California man who admitted guilt in a plea deal and became the government's star witness.
Gil and Aguirre led the organization, while Gillon was one of their contacts here, according to prosecutors.
Gillon, who was convicted of narcotics conspiracy, faced a maximum sentence of life in prison.
The local organization distributed what was estimated as thousands of kilograms of illegal drugs via the mail, hidden in vehicles and shipped in tractor-trailers.
Some of the individual drug shipments of cocaine and heroin were as large as 30 to 70 kilograms, according to prosecutors.
During Gillon's trial, agents said the drug organization laundered its money by setting up fake seafood distribution companies in California and creating fraudulent sales records indicating it was distributing large amounts of sea cucumbers in Buffalo. Another fake company registered with New York State claimed to be located in Cheektowaga.
Sea cucumbers, an animal known to dwell on the ocean floor, are a delicacy in China and Southeast Asia but are little known in Western New York.
Some of the drug proceeds were deposited in numerous accounts at local bank branches.
The case involved the charging and conviction of 18 defendants, according to federal prosecutors.
Aguirre, who was accused of being a leader in the organization, was convicted of narcotics conspiracy and operating a continuing criminal enterprise and money laundering conspiracy.
Aguirre also faces a maximum of life in prison. He is scheduled to be sentenced by U.S. District Judge Lawrence J. Vilardo on Feb. 23.