In the spring of 2014, two years after former Erie County Legislator Charles M. Swanick ran unsuccessfully in a four-way bid for the 60th State Senate District, an FBI agent pulled up in front of his Town of Tonawanda house.
"I was speechless. I thought: What did I do?" Swanick said.
Over the next four hours, Swanick recalled, he heard allegations from the investigator that he was "never meant to win" that election and that his decades-long friends – Steven M. Casey, then the deputy mayor to Byron W. Brown, and political operative G. Steven Pigeon – had coordinated with the incumbent Mark J. Grisanti to set up Swanick as a spoiler.
Further, he learned that Casey's media production and political consulting firm was being investigated for siphoning a little over $8,000 from the cost of print mailers for his campaign. Swanick had believed Casey's firm was working on the race for free.
"I was dumbfounded," Swanick said.
On Thursday, U.S. Attorney James P. Kennedy's office announced that Casey's LSA Strategies pleaded guilty to wire fraud before Senior U.S. District Judge William M. Skretny and that it faces a penalty of up to $500,000.
Those who originally complained about Pigeon's illegal fundraising with a shadowy committee called the WNY Progressive Caucus question why he remains
Casey was Brown's deputy mayor until the summer of 2014, when he left City Hall to join a private development company. He did not return a call seeking comment late Thursday. But his attorney, Rodney O. Personius, emphasized that his client has not been held personally liable. Only his company – LSA Strategies – he said, was cited in the court proceedings that Casey attended.
"The corporate disposition of this 9-year-old matter involving the sum of $8,200 solely involves LSA Strategies LLC," he said. "Mr. Casey personally is not a party to this proceedings. This really is a very good resolution to any exposure Steve might have."
Personius said the charge needs to be viewed in the perspective of an infraction involving a company involving a small amount of money.
"When was the last time, if ever, that office prosecuted an $8,000 wire fraud?" he asked.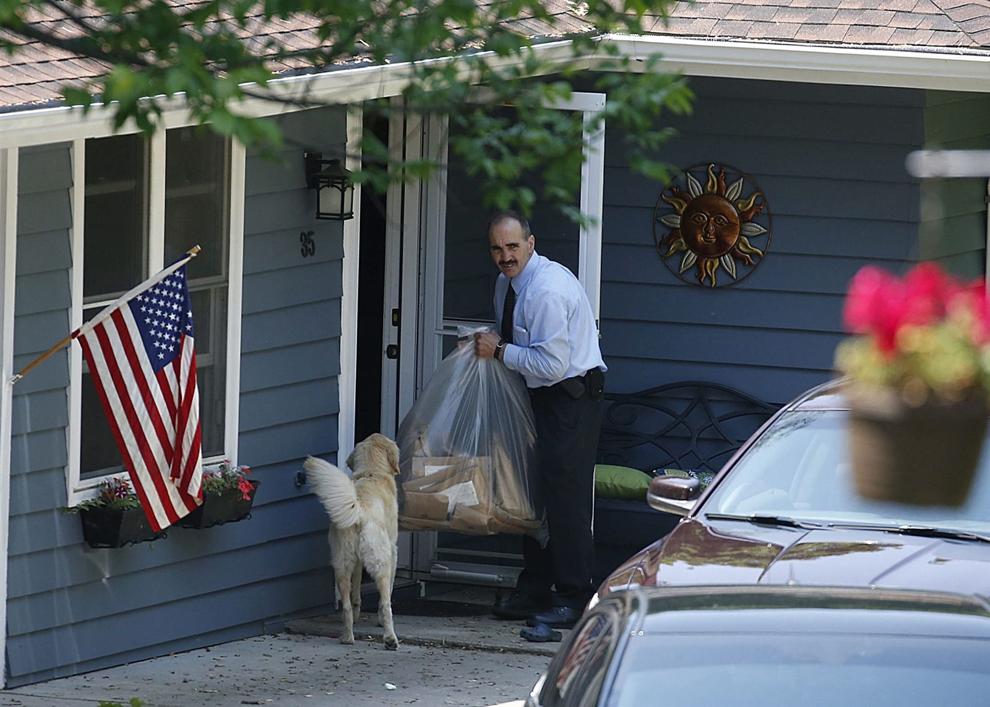 Casey has long been a subject of state and federal investigations following his departure from City Hall. In May of 2015, his East Aurora home was among those raided by the FBI, State Police Bureau of Criminal Investigation and state Attorney General's Office in connection with a host of campaigns involving Pigeon, the former Erie County Democratic chairman.
The Buffalo News reported in 2016 that Casey, often credited with orchestrating Brown's climb to power, had met at least twice with FBI agents investigating public corruption, according to three sources with knowledge of the probe. Sources say Casey is still thought to be cooperating with federal authorities.
In the wire fraud case, prosecutors say that between Aug. 20 and Sept. 19, 2012, LSA Strategies devised a scheme to defraud a candidate running for the State Senate 60th District, which covers parts of Buffalo and Tonawanda.
Swanick confirmed to The News on Thursday that he is the candidate prosecutors declined to name in documents describing LSA's guilty plea. He said that his longtime friends Casey and Pigeon had persuaded him to run on the Conservative line against incumbent Republican Grisanti in that year's election. Grisanti, now a State Supreme Court justice, won that election with just over 50% of the vote. The Democratic candidate, Michael Amodeo, got 35.6% of the vote, Swanick got 11.8% and Working Families candidate Gregory L. Davis got 2.4%.
The U.S. Attorney's Office said Casey provided consulting services to Swanick, "including arranging for campaign mailings to be printed by an unnamed company."
According to prosecutors, LSA defrauded the candidate by having a printing company – which is believed to be Marketing Technologies of WNY – inflate invoices for campaign mailers. Swanick's campaign paid the inflated price and the printers gave Casey's firm the cash difference, prosecutors said.
Another source familiar with the investigation said late Thursday that the FBI was asking questions following its 2015 raids about Marketing Technologies, their clients, any connection to Brown and connections to the WNY Progressive Caucus – the entity created by Pigeon to raise funds for several county elections in 2013.
"In total, Company 1 paid LSA $8,283.59," according to Assistant U.S. Attorney Paul E. Bonanno.
Swanick said it wasn't so much the money that upset him, but rather the betrayal by his friends.
"How many people in your life do you really trust as true friends? Maybe a handful in your lifetime. These two were personal friends of mine," he said. "I gave them more latitude than I would to anyone. Not only did I lose a campaign, I was put in a situation that cost me personal funds. It broke my trust."
Swanick said he didn't hear anything from investigators for years, and then two months ago learned "that the case was alive and well" and that a plea deal was in the works.
"It's not a great deal of money to those people. It does represent some justice," Swanick said.
The sentencing is scheduled for 9 a.m. Dec. 1.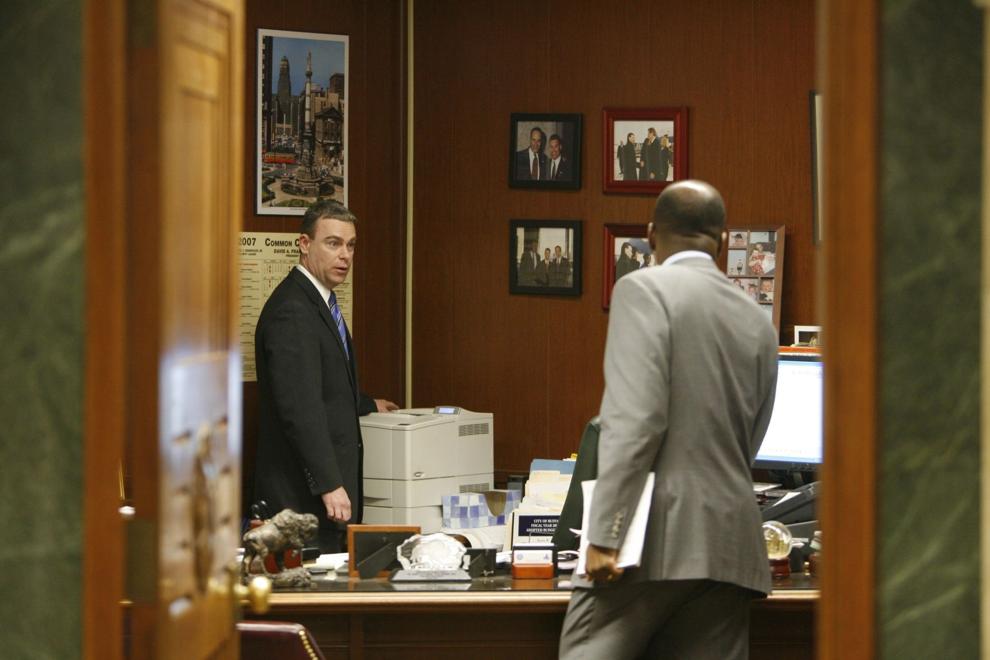 Pigeon, long allied with Brown, pleaded guilty in late 2018 to bribing a judge and arranging an illegal campaign contribution for Gov. Andrew M. Cuomo in a case that never involved the governor. Neither Pigeon nor the judge, former State Supreme Court Justice John A. Michalek, has been sentenced. Pigeon faces up to 16 months behind bars. But in a bid to reduce or even eliminate his jail time, Pigeon has been cooperating with federal and state authorities examining public corruption matters, The News reported in February.
Brown, now waging a write-in battle with Democratic mayoral nominee India B. Walton, said through his office late Thursday that the charges brought against his former deputy mayor do not involve the mayor.