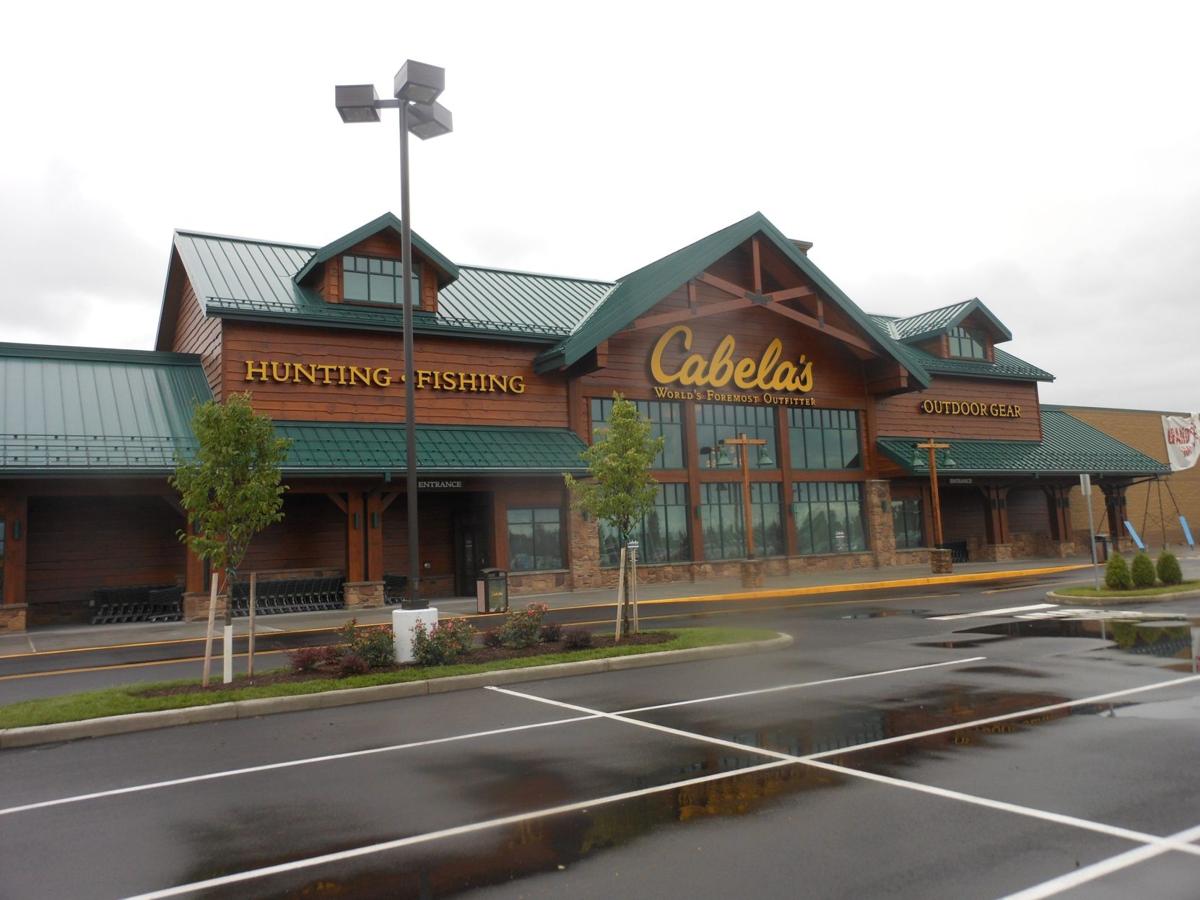 At the same time that gun sales have skyrocketed as more Americans reach for a firearm to protect themselves from threats real and perceived, warning shots abound that should have gun rights advocates on edge. 
The suit by the victim's family contends that Cabela's – a defendant along with Klocek and the Elma couple – "knew or should have known its failure to use reasonable care" in selling the ammunition to someone like Klocek would result in serious injury or death.
But that claim hinges on the fact that Klocek, under 21 at the time, could not legally buy handgun ammunition.
However, he could legally buy long gun ammunition. And as Cabela's attorneys point out, the ammunition in question – .45 ACP – can be used in both handguns and rifles. If the clerk asks and the buyer says it's for a rifle, how is the store supposed to know, short of having a polygraph machine at every register?
With the state's finest thinkers back in Albany for the start of another legislative session – and Democrats controlling all three centers of power – it's a safe bet that more talk about guns can't be far off. In fact, Gov. Andrew Cuomo already has started the assault on weapons with talk of efforts to prevent New Yorkers from
Nevertheless, the fact that both a State Supreme Court justice and an appellate court allowed the case to proceed is likely to ripple through the retail firearms industry. If the case makes it to trial and King's parents win, it's easy to envision it precipitating more of the types of marketplace constrictions that anti-gun politicians can only dream about.
Already in recent years, we've seen big retailers weigh in where many politicians fear to tread. Last year, for example, Walmart announced it would no longer sell the types of ammunition that could be used in so-called assault rifles. That followed the 2015 decision by the nation's largest retailer to stop selling the rifles themselves.
Dick's Sporting Goods also stopped selling the rifles, as well as high capacity magazines, and stopped selling any types of firearms in some of its stores.
And nearly 150 CEOs of companies ranging from Dick's and Airbnb to Levi Straus and Royal Caribbean Cruises signed a letter last year asking the Republican-led U.S. Senate for stronger gun control laws, including universal background checks and red flag laws to keep guns away from people with emotional problems.
With polls showing widespread support for such laws, including among gun owners, the companies were clearly responding to customers in ways politicians rarely respond to voters who, despite their sentiments, don't make gun control a high-priority voting issue.
It's well-known that the drinking water in Flint, Mich., was contaminated with lead, which can cause brain damage. Has anyone checked the water in Albany? There must be a reason New York's political class keeps following the same playbook despite repeatedly getting thrown for a loss when the unforeseen – because it never looked for them – consequences suddenly
Gun rights backers ignore that changing marketplace at our peril. That's particularly true in New York, where a strong argument can be made that we get ridiculous laws such as the SAFE Act because of weak laws elsewhere.
Years ago, a Buffalo News series documented how a local gun trafficker went to Ohio and other states with lax laws, bought hundreds of cheap handguns and then sold them to flood Buffalo's streets with firearms used to murder and rob.
That violence then makes it easier for New York politicians to say we need more laws like the SAFE Act. It doesn't matter that the 2013 "reform" has virtually nothing to do with stopping criminals – unless you're afraid of being stuck with a bayonet. To the uninformed, it looks like politicians are doing something.
If other states, or the feds, did more to stop the importation of guns, New York politicians wouldn't be able to run that con on a fearful public with laws that just keep things SAFE for criminals.
But if the U.S. Senate remains in Republican hands, as could happen, and reforms that Americans overwhelmingly support remain stymied, not only will New Yorkers see more inane state laws, more companies are likely to respond as Walmart and Dick's did to their customers' social values.
If this case proceeds to trial and Cabela's is found liable, I would expect it – and parent company Bass Pro Shops – to join the list of businesses making it harder or impossible for law-abiding shooters to find the guns and supplies they want.
What are the prospects at trial? I know how I would vote, but it's hard to say what a jury or judge would do.
Lois Reid was stripped of her gun rights for five years after a misdiagnosed illness and a hospital error listing her as an "involuntary
In her ruling rejecting Cabela's bid to dismiss the claims, Justice Diane Devlin cited the affidavit of a retired Lancaster policeman, police firearms instructor and licensed gun dealer who said both the manufacturer and Cabela's marketed the .45 ACP as handgun ammunition. He also said the rifles cited by Cabela's lawyers as using that kind of ammo are not legal here under the SAFE Act.
In unanimously upholding Devlin's ruling, the appellate court rejected Cabela's argument that it should be dismissed from the suit because of the Protection of Lawful Commerce in Arms Act that Congress passed in 2005. The court noted that the law, which protects the gun industry from being sued when its products are used illegally, has exceptions – including for negligence – and said it was giving the family "the benefit of every possible favorable inference" in allowing the suit to proceed so the facts could be sorted out at trial.
There obviously was negligence on the part of Klocek, who is serving a 4- to 12-year sentence after pleading guilty to second-degree manslaughter. If, as court documents indicate, the family he was housesitting for had a gun safe but did not have it locked, that's a pretty easy call, too.
But Cabela's? I'm not so sure.
However, the mere fact that it could end up at trial is a worrying fact and one that could push more businesses – including those that sell firearms – into taking steps that make it harder on law-abiding gun owners.
If gun groups continue to reflexively oppose any reform out of fear of a slippery slope, gun owners risk a private-sector backlash that could be worse than some of the reform proposals they oppose.
As a New York Times writer put it last year after the CEOs wrote their letter, "The market is demanding action – and businesses are listening." 
So should those of us who believe in gun rights.