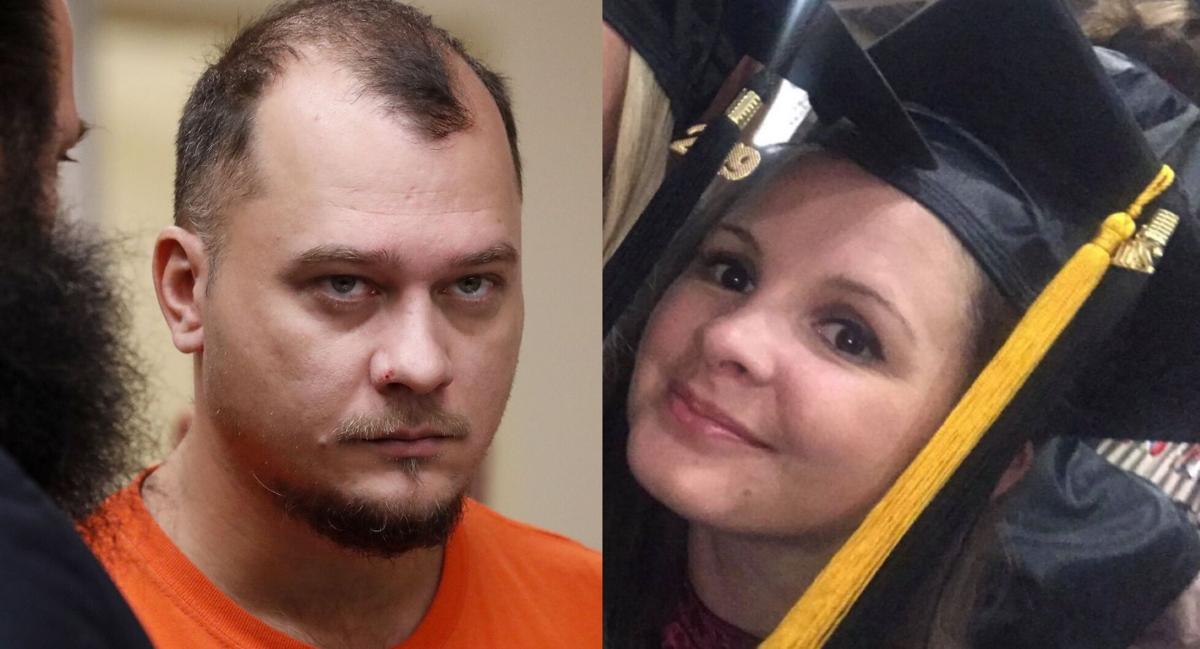 A shirtless man stood on the front porch as Cheektowaga Police Officer Christian Wachowiak walked up the driveway.
It was the early morning hours on Aug. 4, 2019, and first responders arrived at the Raymond Drive home after a 911 call about an unresponsive woman.
The man on the porch told the officer his wife was in the bathroom. She wasn't breathing.
As firefighters went into the bathroom, the officer and the man stopped in the living room. Then a police sergeant told Wachowiak to take the man outside.
That's when Wachowiak noticed a large red blotch on the living room carpet.
The officer asked the man how what he presumed was blood got there.
The man, Yuriy Bruks, didn't respond.
That's how the investigation into the death of a 34-year-old mother began, a case in which the woman's husband would almost immediately become a suspect. But he would evade authorities for two months before being taken into custody in Cancun, about to fly to Turkey.
Accused of what prosecutors have previously called a "savage beating," Bruks faces a second-degree murder charge in the death of his wife, Tetiana.
During a court hearing Thursday afternoon, Wachowiak recounted details from the scene at Bruks' home more than two years ago. It was a hearing that began March 9, 2020, just before the shutdowns triggered by the Covid-19 pandemic.
Wachowiak testified Thursday he asked Yuriy Bruks if his wife had taken any drugs, because he thought the situation might involve an overdose. His wife had been drinking alcohol, Bruks allegedly told him. Tetiana Bruks was about to take a shower when her husband "heard a thump," he told the officer.
As the conversation between Bruks and the officer continued outside the home, Wachowiak said he noticed Bruks appeared "very wet." Bruks told him he was sweating from the shower, and that the shower had still been running when he pulled his wife out of it, the officer testified.
A few hours later, at the Cheektowaga police station, Bruks was in the lobby when Detective Donald Strozyk approached him. Strozyk wanted Bruks' permission to search his home.
"I'd like to speak to my attorney first," Bruks replied, Strozyk testified Thursday.
Near the start of an interview he wound up having shortly thereafter with detectives, Bruks signed a document acknowledging he waived his rights against self-incrimination, two police detectives testified Thursday.
"Yeah, I'll talk to ya," Detective Terence Griffin testified Bruks told him and Strozyk.
The purpose of the hearing before State Supreme Court Justice M. William Boller is to determine whether any statements Bruks allegedly made to police can be presented at a trial.
Boller is expected to be asked to rule whether Bruks' request to speak to an attorney means that any statements he subsequently made to police would be inadmissible.
That caller, according to police and prosecutors, was Yuriy Bruks.
Tetiana Bruks died from blunt force trauma to her head, neck and torso, prosecutors have said. By the time authorities determined how she died, Yuriy Bruks was able to get back into his house to retrieve his passport and a laptop before buying a burner cellphone and fleeing the area. Eventually, he crossed from Laredo, Texas, into Mexico before being stopped Oct. 12, 2019, in possession of a one-way ticket to Istanbul, according to authorities.
Three months before she was killed, Tetiana Bruks graduated from a dental hygiene program at Erie Community College. She and her husband were married in their native Ukraine in 2007. The couple later moved to Western New York.