More than a year after a Buffalo woman was found shot to death in a bedroom of her Stanton Street home, her husband has pleaded guilty to second-degree murder.
Allen Kazmierczak, who pleaded guilty to the highest charge in the indictment against him Tuesday  before State Supreme Court Justice Russell Buscaglia, faces 25 years to life in prison when he is sentenced Dec. 7.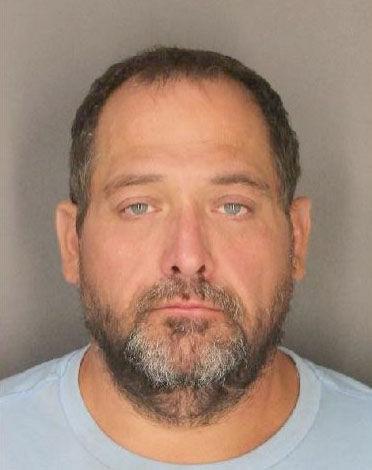 Melissa Kazmierczak was found dead on the morning of Aug. 4, 2019. Her husband, Allen Kazmierczak, told the firefighters who responded to the address that he had shot her, police said at the time.  
Melissa Kazmierczak, who was 52, was originally from Elmira and moved to Buffalo about 13 years earlier to be with her husband.
Allen Kazmierczak suspected his wife had been cheating on him and was going to leave him, Erie County District Attorney John Flynn said Tuesday.
"This enraged him to the point where, on Aug. 4 of 2019, in the evening, he shot her approximately nine times while she was in bed sleeping," Flynn said.
"He shot her eight times in the back and once in the head. She was actually wearing her CPAP on her face there while she was sleeping that evening," Flynn added.
The district attorney also said that on the morning after the shooting, Allen Kazmierczak took a pet bird the couple owned and drove to Elmira with it. Flynn said Allen Kazmierczak gave the bird to a family member before returning to Buffalo and telling a neighbor that he had shot his wife.  
Melissa Kazmierczak had been working as a housekeeper at the Fairfield Inn & Suites near the University at Buffalo's North Campus when in April, hotel management got a call from her husband, who told his wife's employer that she would no longer be coming in for work there, said Carl Paladino, chairman of Ellicott Development Co., which owns Ellicott Hotels, the hotel operator.
"All of the sudden we got a call from her husband," Paladino said in an interview last year, adding that coworkers described Melissa Kazmierczak as "very, very nice" and "very generous."
Her sister told The Buffalo News in 2019 that Melissa Kazmierczak married Allen Kazmierczak in 2016, but that she had been talking about leaving him.
The day before her body was found, a post on one of Melissa Kazmierczak's Facebook pages announced she was halting her sales business.
While it's not clear who authored the post, her sister said then that she suspected it was Allen. About 18 hours after the Facebook post, homicide detectives were called to the couple's home on the  East Side.
Flynn on Tuesday said it was not surprising that Allen Kazmierczak pleaded guilty to the highest charge in the indictment against him.
"The evidence was pretty good against him, let's be honest. He illegally owned the weapon that he shot her with. On his way back, driving from Elmira, he threw the weapon away," Flynn said.
"The murder weapon was never found, but he admitted that he shot his wife to a neighbor and to the first responders and law enforcement that came," Flynn added.
The district attorney noted that 2019 was an exceptionally bad year in terms of domestic violence cases in Erie County, especially domestic violence homicides.   
Help can be reached through the Erie County 24-Hour Domestic Violence Hotline at 862-HELP.
Sign up for our Crime & Courts newsletter
Get the latest in local public safety news with this weekly email.