That's how State Supreme Court Justice Deborah Haendiges described the actions of Kadien Haynes, who was convicted earlier this year of assault and strangulation charges in a domestic violence case.
Haendiges on Thursday sentenced Haynes to 70 years in prison.
The judge said she based her sentence on the "tremendous grief and suffering" of the victims, a woman and her 10-year-old son, and also Haynes' lack of remorse. She also wanted to assure public safety by making sure Haynes "won't have the opportunity to prey on or torture anyone ever again."
Haynes, 28, hit the woman with a broom and a shovel, cut her with a knife, whipped and choked her with an HDMI cable and burned her with rubbing alcohol and disinfectant spray, prosecutors said. He also hit the boy with the handle of a refrigerator.
Sometimes, he made the woman hit her son with various objects. Sometimes, he made her son hit her, prosecutors said. The abuse happened over a 10-month period between March 2018 and January 2019, when he was arrested, prosecutors said.
"I have never seen a case as egregious as this one," said Holly Tucker, a prosecutor for 22 years who heads the Domestic Violence Bureau at the Erie County District Attorney's Office.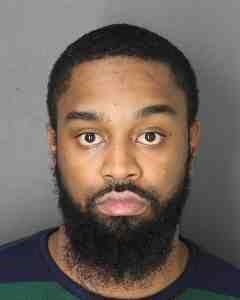 The sentencing was conducted over video conference, with Haynes participating from the Erie County Holding Center. Haynes was convicted in March after a two-week trial on 11 felony and three misdemeanor charges. The jury found him guilty on all counts.
Haynes had faced 97 years in prison, according to the District Attorney's Office.
Tucker, who called Haynes "a monster," asked the judge Thursday for the maximum-allowable sentence and to make him serve the prison sentence for each of the charges separately rather than at the same time.
The judge sentenced Haynes to 25 years on the first-degree assault conviction and then 10 consecutive seven-year sentences that begin concurrently with the first-degree assault conviction.
Both the woman and her son testified at trial. In doing so, both showed "incredible courage," the judge said. She said it was amazing the victims got out of "this pattern of torture" and did "not end up dead."
Robert Cutting, who with Emily Trott served as Haynes' defense attorneys, said that before the trial began the parties discussed the possibility of a plea agreement under which Haynes would plead guilty to the first-degree assault charge and the judge would agree to cap a prison term at 22 years. Haynes declined the offer, Cutting said.
In a separate case, Haynes on Thursday pleaded guilty to a harassment charge stemming from an April incident in the Holding Center in which he threw urine at a jail deputy. He was initially charged with a felony. Prosecutors agreed to lower the charge to a misdemeanor and Haynes pleaded guilty to the harassment violation.
Haynes was sentenced in the abuse case as a two-time violent felony offender. He was convicted of attempted second-degree robbery in May 2012 in Kings County, prosecutors said. 
The judge also issued an order of protection barring contact between Haynes and the victims until Jan. 23, 2097.
Sign up for our Crime & Courts newsletter
Get the latest in local public safety news with this weekly email.