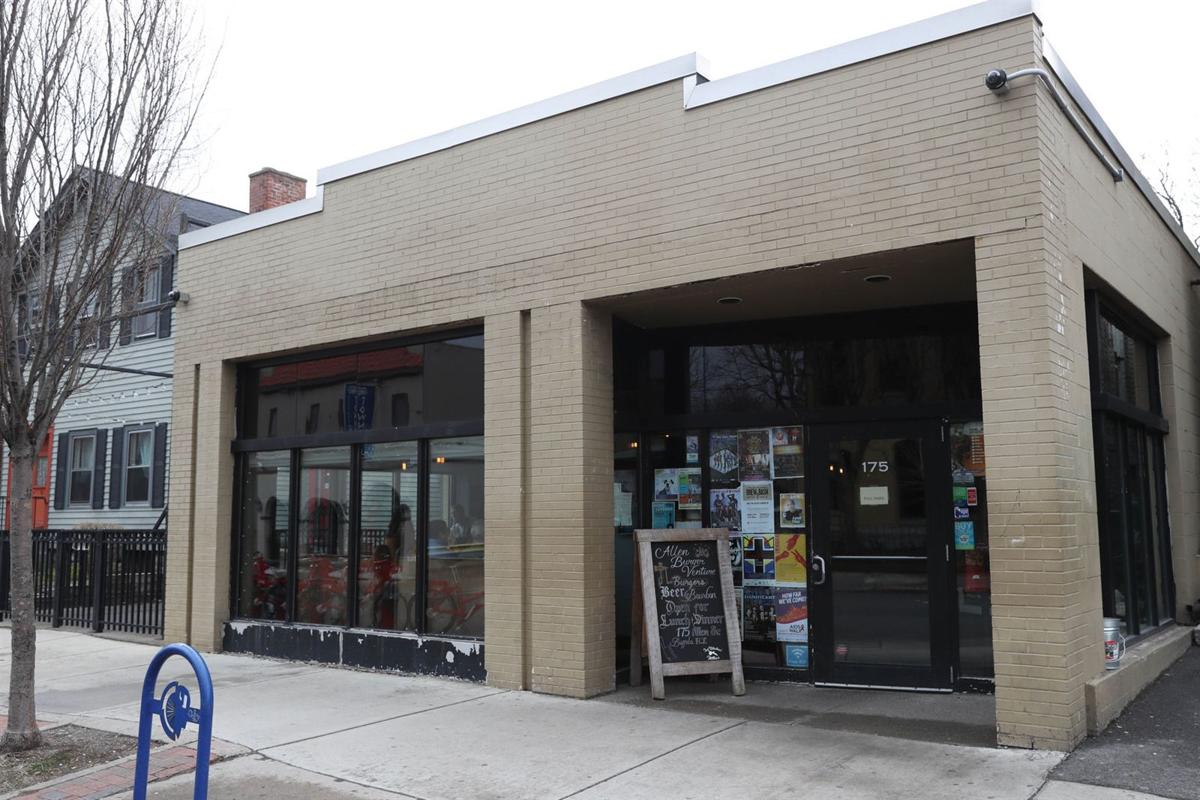 A 27-year-old Buffalo man turned himself in to Buffalo police Monday in connection with a shooting incident Sunday outside the Allen Burger Venture restaurant at 175 Allen St., that left two wounded, according to Buffalo Police Capt. Jeff Rinaldo.
Tyshiem Evans was charged with first-degree reckless endangerment and criminal possession of a weapon, Rinaldo said.
Evans was arraigned in Buffalo City Court and remanded to the Erie County Holding Center.
Rinaldo laid out the timeline of the incident during a news conference Monday inside Buffalo Police Department headquarters. According to Rinaldo, members of the police department's Gun Violence Unit were called to the scene in Allentown at about 3:30 p.m. Sunday. Upon their arrival, police discovered two people with gunshot wounds.
"Based on the information I have, two employees that worked there were engaged in a verbal altercation in the kitchen that eventually led to a fistfight. The fistfight spilled out of the kitchen into the back alley of the restaurant," said Rinaldo.
At one point during the altercation, Evans walked into what Rinaldo described as an employee locker room area where, Rinaldo said, it is believed Evans retrieved a handgun.
"One round was fired by the suspect towards the ground. That round splintered into two pieces, nicking another employee in the leg – a person who was not involved in the original altercation – as well as the second person who was not an employee of the restaurant," Rinaldo said.
Both victims sustained injuries that were not life-threatening.
One, who is an employee of the restaurant, was struck in the leg, according to Rinaldo. The other individual, who was not involved in the original argument, was struck in the upper arm from fragments of the bullet, Rinaldo said.
Evans left the scene immediately after the shooting, according to Rinaldo.
"Our Gun Violence Unit did an amazing job putting together information retrieving … video, and based on that work, the suspect today surrendered himself to the custody of the Gun Violence Unit detectives this morning," Rinaldo said.
"In this case, he is not charged with, obviously, attempted murder," Rinaldo said of Evans.
"He is not charged with an assault. Reckless endangerment first is where a person is showing a reckless disregard for the safety and life of another person, committing an act that could potentially lead to death or serious physical injury," Rinaldo added.