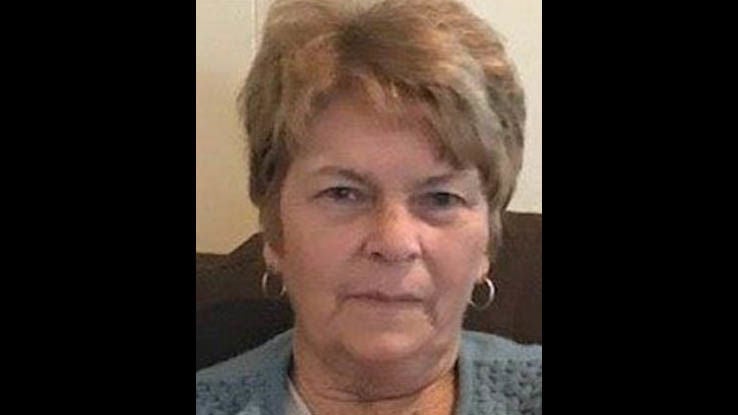 The man who knocked on the door of a Town of Tonawanda home in early May said he was selling restaurant gift cards for $25. A willing customer answered. The woman bought one and gave him an extra $10.
A few days later, according to police and prosecutors, the man came back and beat her to death.
"She gets murdered senselessly for the goodness in her heart," Tonawanda Supervisor Joseph H. Emminger said Friday following the announcement of the man's arrest.
Diane M. Wolfe, 71, was killed about 11 p.m. May 4 in her home on Yorkshire Road in the town's Green Acres neighborhood, Erie County District Attorney John J. Flynn said Friday.
The man suspected of killing Wolfe was arrested Thursday  night at the Peace Bridge in a stolen vehicle attempting to cross into Canada, Flynn said at a news conference.
Joshua E. Wilson, 22, of Buffalo, faces a second-degree murder charge. Other charges may be forthcoming.
Wilson had eluded town police and federal marshals for several weeks, said Flynn, who called the case a "made-for-TV, 'Dateline' show. This is a puzzle that the Town of Tonawanda police put together."
Wolfe's body was found by her son on the morning of May 6, Flynn said.
An autopsy determined Wolfe died of blunt force trauma to the head, according to Flynn, who said investigators believe she was struck with a garden tool taken from her garage.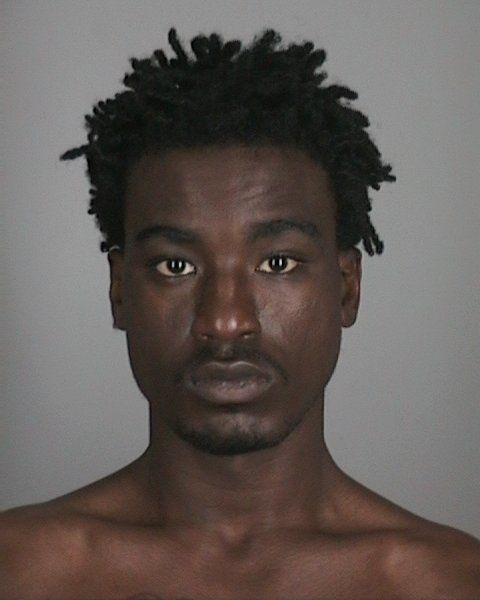 The district attorney said Wilson had gone door to door in the neighborhood selling gift cards a few days before the murder with a woman and two children. He said Wilson sold a $25 gift card to Outback Steakhouse to Wolfe, who paid him $35.
"She gave him an extra $10 tip for the gift card," said Flynn, who lives not far from the homicide scene. "And what did she get for it? She got murdered."
Flynn said he suspects Wilson decided, following his interaction with Wolfe, to return to the home later to try to get more from her.
Emminger and Flynn warned people, especially seniors, to be careful in opening their doors to strangers. Town police this week said they would no longer issue peddlers' permits, a step taken in part because of this case, Emminger said.
Wolfe's car, a gray or silver 2019 Honda CRV, and some of her credit cards were stolen during the incident. Wilson was found in a stolen vehicle Thursday night but it was not Wolfe's SUV, Flynn said.
Flynn said Tonawanda police worked diligently to determine who killed Wolfe and to track down Wilson. He said Wilson managed to stay one step ahead of police until he made the "dumb" mistake of trying to travel in a stolen vehicle across the Canadian border, which is closed to nonessential traffic.
The district attorney said Wolfe's vehicle was found May 7 in Utica and her credit cards were used at a Walmart and a liquor store in that area.
The two men arrested in Utica were Khaliq Hussein, 28, and Zenas Reed, 22, according to information Utica police provided to the District Attorney's Office. Hussein was charged with unauthorized use of a motor vehicle and Reed was charged with fourth-degree criminal possession of stolen property and unauthorized use of a motor vehicle, Utica police told the DA's Office.
When asked about the relationship between Wilson and the two Utica men, Flynn only would say they "had a connection" to Wilson.
Wolfe was an administrative coordinator in the Canisius College library. She came to the college in 1987 to work in the Career Center, then Griff Center, until she joined the library staff in 2015.
She was the mother of three children and a grandmother to six. Town of Tonawanda Police Chief James Stauffiger said he was happy to bring the case to a close on their behalf.
"Hopefully we can bring them justice in the very near future," said Stauffiger, calling it "a good day. A good Friday."
The lead detective on the case for Town of Tonawanda Police was Mark Scranton, and he was assisted by Detectives Jeff Campanella, Gary Reinhart and Mark Muscoreil.
Crime Stoppers WNY was offering a reward for information about Wolfe's death.
Wilson was arraigned Friday  morning and held without bail. He is scheduled to return to court for a felony hearing July 31.
Sign up for our Crime & Courts newsletter
Get the latest in local public safety news with this weekly email.