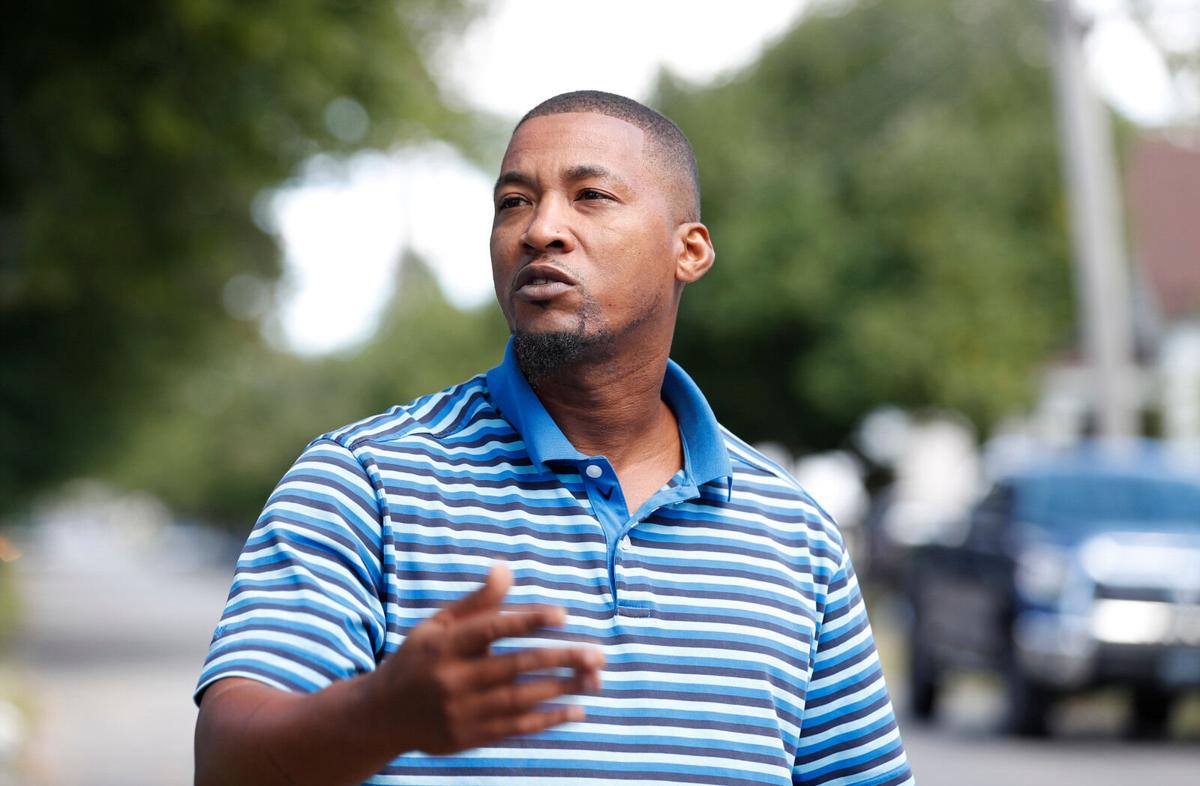 Morgan T. Eaton had obtained body camera video showing Buffalo Officers Andrew T. Moffett and John M. Davidson guessing during a traffic stop about what the powder could be. But even though it came up negative for cocaine, and Eaton insisted he did not sell drugs, the police charged him with criminal possession of a controlled substance, a felony that could have led to at least a year in prison.
The charge was dropped months later, last July, after an analyst at the Erie County Central Police Services laboratory concluded the powder was not a controlled substance.
Eaton and his fiancée, the mother of their three children, already knew what it was. The capsules were suppositories she had bought for a yeast infection. The officers had plucked the vial from a bag Dominique Calhoun had left near the child-safety seat in their family van.
District Attorney John J. Flynn examined the case to determine whether charges should be placed against the officers, chiefly Davidson because he signed the court papers stating Eaton possessed cocaine. But Flynn declined to prosecute because the officers ultimately left it to the crime lab to identify the substance.
Still, Flynn said the officers were wrong to accuse Eaton of cocaine possession before the lab's analysis.
"Bottom line, they should have never charged him. They should have waited," Flynn said, acknowledging the disruption the charge created in Eaton's life.
In a Buffalo News article in September, Eaton called his arrest in March 2020 a case study in driving while Black. Alone in the vehicle at the time, he was stopped for failing to signal as he pulled to the curb on a residential street.
The drug charge rocked his life, he said. He lost a part-time job coaching youth basketball, and his 18-year-old son from another relationship looked at him warily when he heard of the arrest, Eaton said.
Eaton's lawsuit, filed Thursday in State Supreme Court by a lawyer in Bronx County, Robert Genis, alleges negligence, deprivation of rights, false arrest, malicious prosecution and excessive force, among other things. It names Davidson and Moffett as defendants and names, as John Does, any other officers or supervisors who may have played a role.
Davidson and Moffett's conduct during the Eaton arrest became the subject of an internal affairs investigation last year, and both officers were suspended – the first 30 days was without pay – until the outcome.