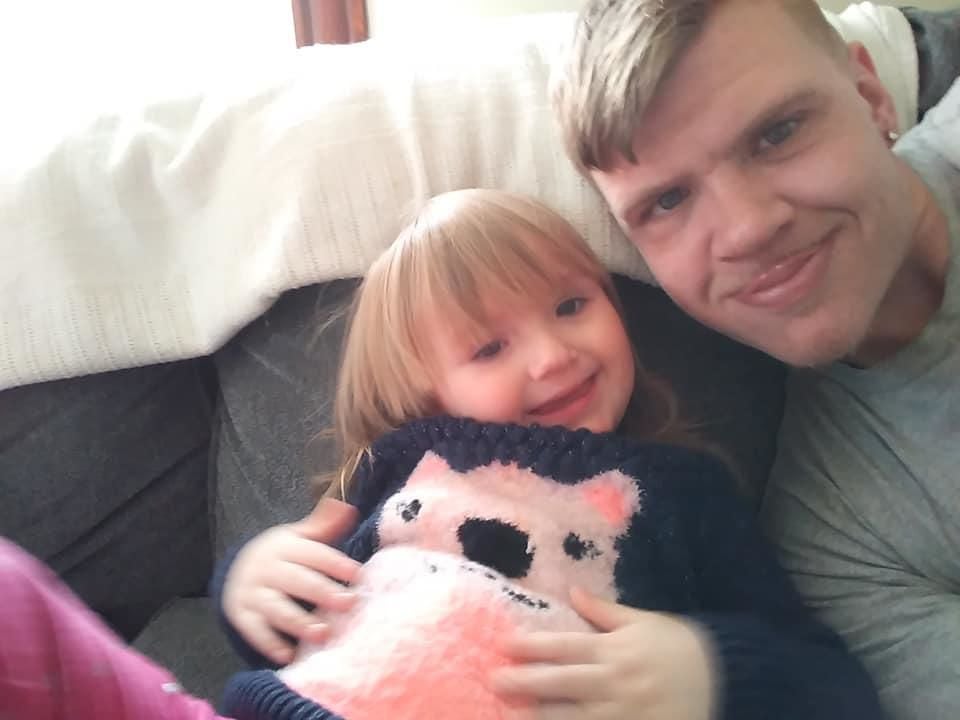 When an inmate complained of illness in July, health professionals at the Erie County Holding Center put him in a remote detox cell. Later that day, on July 24, the inmate slumped to the floor of his cell and went into cardiac arrest.
Doctors at Buffalo General Medical Center, where 29-year-old Joseph E. Bialaszewski was pronounced dead two days later, found he had been bleeding internally from a perforated ulcer, his mother said. They couldn't say for certain how long he had lain unresponsive before he was found, she said.
Though his condition was misdiagnosed, the collapsed inmate might have been discovered more quickly if he had been in the Holding Center's large dorm-style area for detoxing inmates. Bialaszewski would have been near a nurses' station and in constant view of a deputy at a desk, as well as the other inmates there, said a jail source who is not authorized to speak publicly and asked to remain unidentified.
By contrast, Bialaszewski's detox cell was in a row of barred cells not in the constant view of a jail deputy or in proximity to the health staff. Its inmates are brought to a nurse or a nursing assistant a floor away to have their vital signs checked three times a day, the source said.
Gail Bialaszewski, the inmate's mother, says her son's illness should have been taken more seriously, with a better effort to diagnose what was wrong. Absent that, she said, he might have been spotted sooner if housed in a more visible setting.
"They would have seen that he was just laying there in pain, and maybe they could have saved his life," she said.
The state Commission of Correction's Medical Review Board will examine the death, as it does all custody deaths in New York's jails and prisons. The inmate's housing assignment will be among many factors to be considered when assessing the quality of care, a commission spokeswoman said.
For a time, Gail Bialaszewski believed her son had been in a medical unit before he collapsed. That's what Sheriff Timothy B. Howard's spokesman told The Buffalo News and other news outlets on July 27, when he confirmed a Holding Center inmate had died: "Deputies reassigned the inmate to a supervised medical unit after the inmate stated they were having some health issues," Zylka said. He went on to say a deputy found the inmate when he arrived to take him to a medical appointment.
Zylka now agrees it was wrong to say the inmate was in the jail's medical unit.
"That was the information I received," Zylka said.
"I have been informed," he said later, "that the individual was in the detox unit."
The inmate's mother theorizes that the Sheriff's Office wanted the public to believe that the latest Erie County inmate to die had received better care than he actually was given.
Twenty-six Erie County inmates have died since Howard became sheriff in 2005 and took control of the Holding Center and the county Correctional Facility in Alden. The health care and mental health care provided at both facilities have been under the watch of federal monitors since the county settled a U.S. Justice Department lawsuit in 2011.
Gail Bialaszewski acknowledged her son used dangerous drugs. Police reports from some of his many arrests note the use of heroin, cocaine and crack cocaine. But to her, it seems odd that he would have been placed in detox July 24, more than a week after his arrest. The jail's health officials have publicly said they try to quickly identify inmates who might go into withdrawal and usher them to detox. Men usually take about five days to go through the process, a sheriff's official told The News in 2017.
Buffalo police arrested Joseph Bialaszewski on July 16 on a parole violation. Officers stated in a report that the former state prison inmate fought with them, so they also charged him with resisting arrest and obstructing governmental administration. He received a cut over his eye that required stitches, his mother said. She said she has not yet received the report on his autopsy.
Zylka's inaccurate statement to the media follows examples of the Sheriff's Office providing inaccurate information to others.
Following a period of years when inmate suicides intensified into a hot-button issue, triggering new protocols hammered out with the U.S. Justice Department, Erie County's Jail Management Division started categorizing suicide attempts as "individual inmate disturbances." With that designation, jail officials did not have to send an automatic report to the Commission of Correction.
When an inmate hanged himself in the Erie County Correctional Facility, the staff told an ambulance dispatcher to send a crew for a patient with an "air obstruction." When the Holding Center failed to officially report the mistaken release of an inmate, the Commission of Correction formally warned Howard in 2017 that he faces a lawsuit if he fails to report serious incidents and report them accurately.
Against this history, The Buffalo News sought to learn what the Howard team told the commission in its incident report about Bialaszewski's death. Was it revealed that he had been in a detox cell, or in the medical unit, as spokesman Zylka claimed?
Neither the Commission of Correction or Howard's team has provided the document to The Buffalo News, which asked for it through New York's Freedom of Information Law. But an official who has seen the report says it specifies neither medical or detox. The report asks the jail to say where the inmate was when he died. The answer was Buffalo General.
Sign up for our Crime & Courts newsletter
Get the latest in local public safety news with this weekly email.