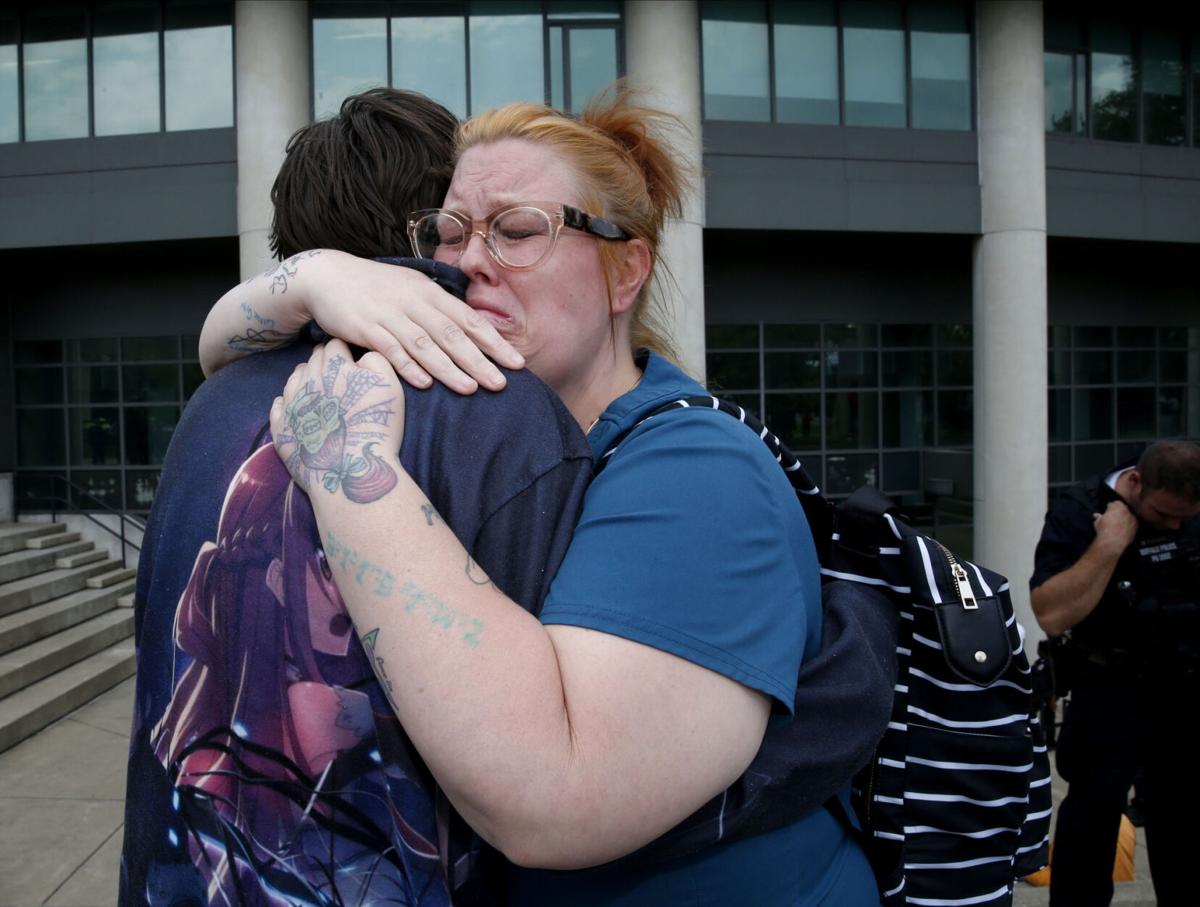 A lockdown lasting more than three hours Thursday at Charles R. Drew Science Magnet School came after a student told his mother he saw a fellow student in a bathroom with what looked like a handgun.
Police later recovered from a classroom a BB gun described as an "exact replica of a Glock handgun," Buffalo Police Capt. Jeff Rinaldo said.
"There is absolutely no difference between this gun and the gun that's on my hip," Rinaldo said while showing members of the media a photo of the gun on his cellphone.
The weapon was found behind a file cabinet in a classroom that had nine students in it, he said. Police and school officials questioned those students.
With the gun's design, there would be no way for even law enforcement experts to tell the difference between it and a real Glock, said Rinaldo, who has had a 25-year law enforcement career.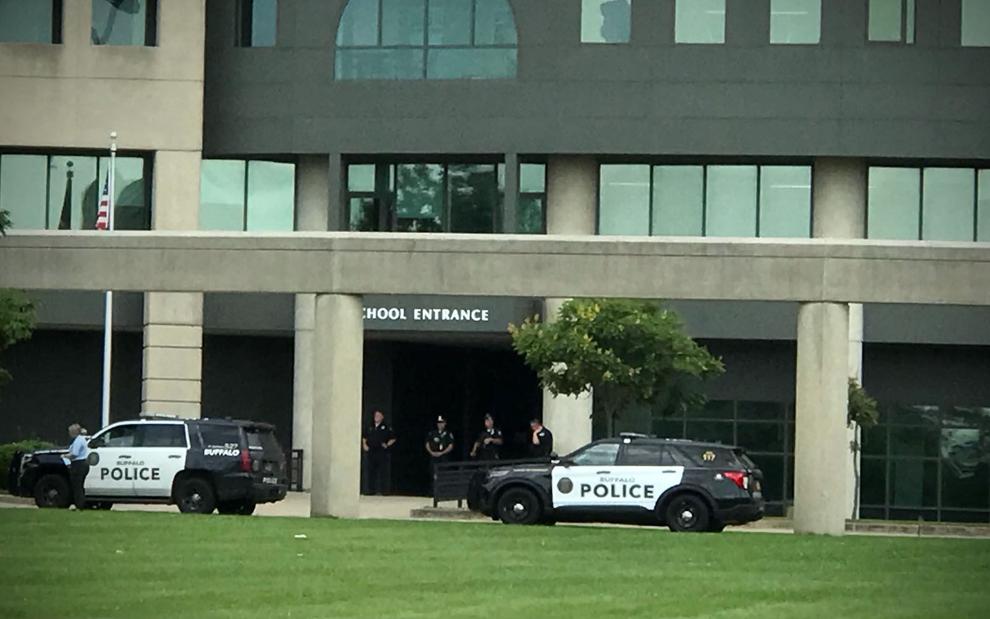 Rinaldo commended the student who reported the gun to his mother. The student's mother called the school, which in turn called 911.
Upward of 400 students were inside the school during the lockdown, which started at about 10:30 a.m.
At 1:47 p.m., students started getting released from the school.
Police went room to room searching the building.
Police said there were no reports of any shots fired inside.
Mykalya Cole, a 14-year-old student who was inside the school, said police came into her classroom and removed two boys.
Cole said she saw no gun while inside the school and said she did not feel like she was in danger.
For a time during the lockdown, she and her classmates "had to go to a corner where there were no windows," she said.
At about 1:10 p.m., a police officer told a group of about 50 to 60 parents gathered outside the school that students would be released in about 15 minutes.
"No one's child is hurt. No one is injured. No one is in trouble. No one's going to jail," the officer told the crowd.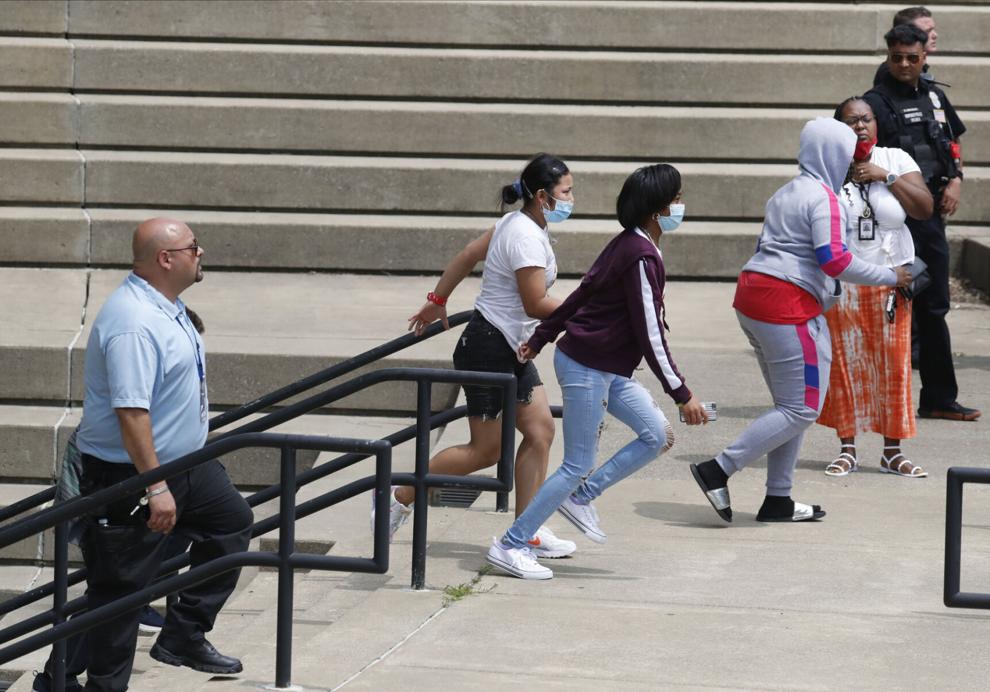 While the school lockdown was in effect, visitors at the Buffalo Museum of Science, which is attached to the school, were being allowed to move about freely inside the facility, but guests were not allowed to exit the building and new visitors were not allowed to enter, said Amy Biber, the museum's director of external relations.
K-9 units searched outside the school, located in Martin Luther King Jr. Park. A helicopter circled above the area.
Deborah Martinez said her 14-year-old son, Paul Hurst, was inside the school. He sent her video of him hiding under his desk, but after a while the students were allowed to be seated in their chairs, Martinez said.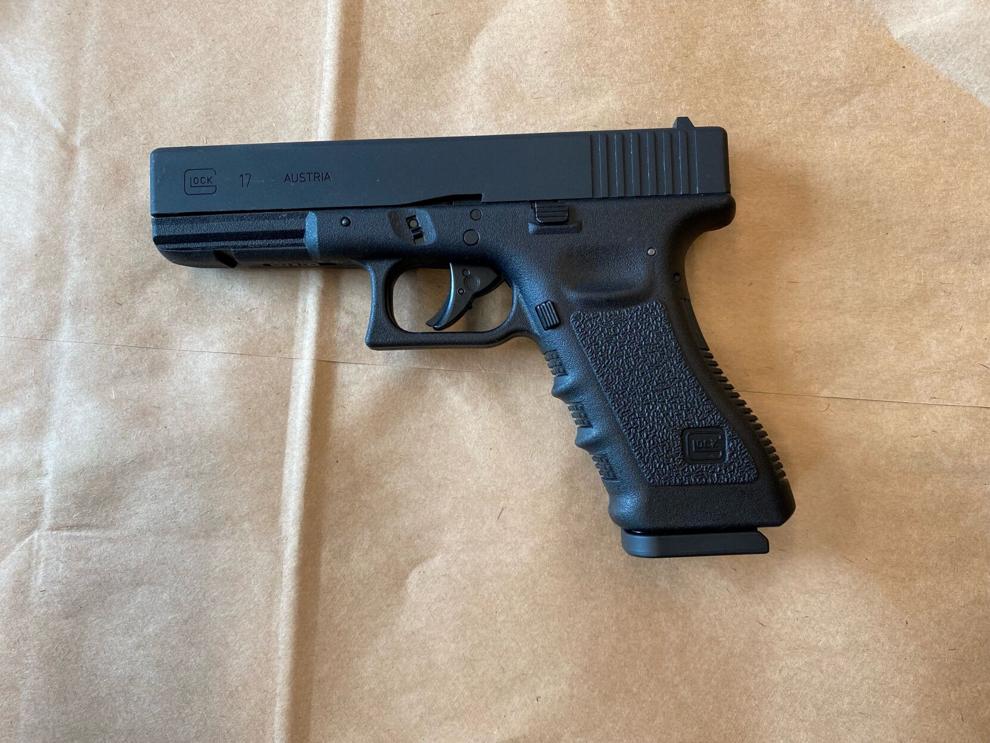 Daphne Davis said her daughter, 13-year-old Nazhia Bell, was also inside. Davis approached a school administrator outside the school and asked what officials were going to do to protect "our children."
"I don't want my child to be afraid to go to school," Davis told the administrator.
The school is one of the district's summer school locations.