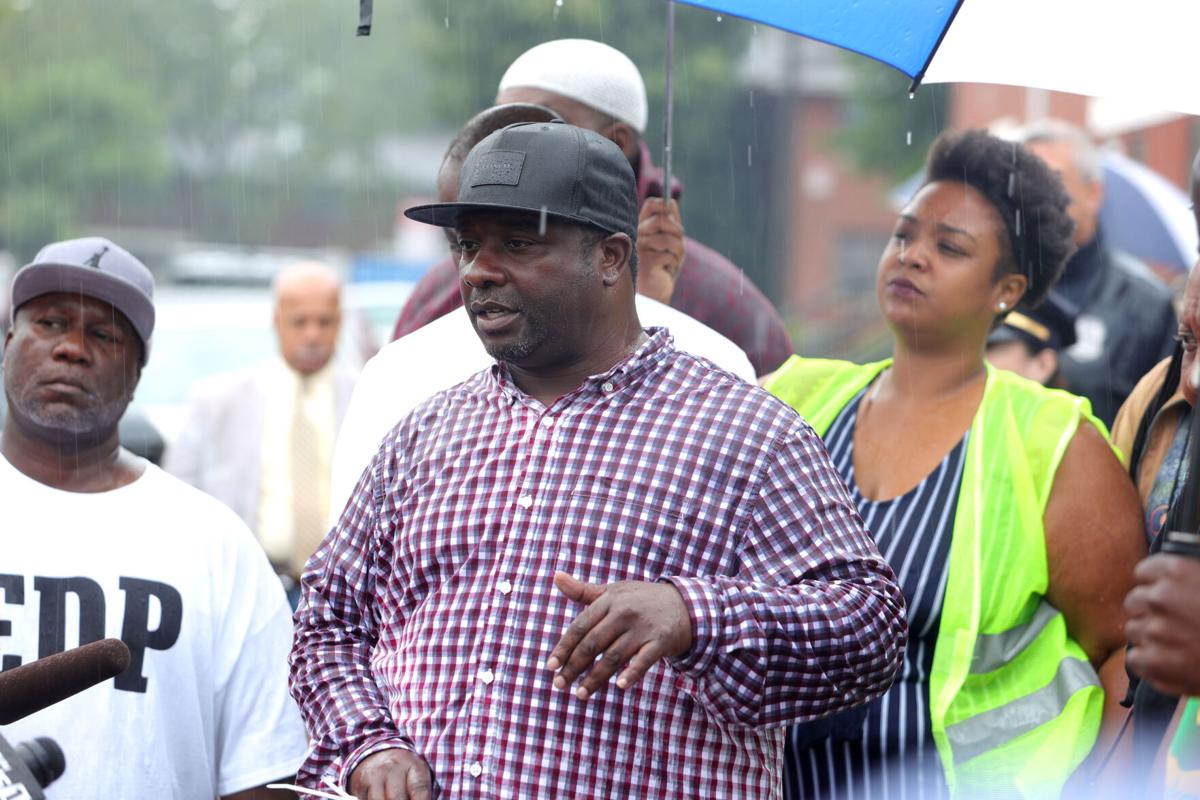 Buffalo, like many other cities across the country, has endured a disturbing rise in gun violence since the Covid-19 pandemic struck. 
As of Sept. 7, 262 people have been shot so far this year in Buffalo. In 2020, a total of 355 people were shot in the city.
While shootings still persist, there's some indication that the surge in Buffalo's gun violence may be subsiding.
A recent study found that in cities across the U.S. there are signs that the increase in violent crime and homicide may be slowing.
A Buffalo News analysis of the latest Buffalo Police Department data shows that the number of shootings in August dropped down to close to what's considered "normal" for the month.
There were 29 shootings in the city last month. The average for August, based on numbers over the last decade, is about 26. That compares with 48 shootings in July 2021 versus an average of 31.
Law enforcement officials in Buffalo announced Thursday that gun homicides are down by more than half for the 60-day period since the start of the federal Violence Prevention and Elimination Response – Viper – initiative on July 7, compared with the first half of the year. The city averaged seven homicides per month during the first half of 2021.
"We've reduced that number to less than three per month," U.S. Attorney James P. Kennedy Jr. said at a news conference.
Still, the bloodshed has continued. At least eight people were shot in September, although none of those shootings were fatal.
The Viper initiative will continue for another 60 days, Kennedy said.
Following the death of 3-year-old Shaquelle Walker Jr., who was killed in a quadruple shooting on July 5, the Viper initiative assembled local, state and federal resources – the Buffalo Police Department, Erie County Sheriff's Office, FBI, DEA, ATF, U.S. Marshals Service, Homeland Security Investigations, Erie Crime Analysis Center, Erie County District Attorney's Office and the U.S. Attorney's Office.
The agencies used multiple approaches, Kennedy said.
First, they focused on suspects known to be involved in the violence – referred to as enhanced targeted enforcement
"Certain names keep coming up and kept coming up. ... We saw these links and we identified certain individuals as the trigger pullers and we targeted them," Kennedy said. "That's what targeted enforcement is: going after the worst of the worst."
They also prioritized federal prosecution of illegal gun possession and gun trafficking. It's against federal law for a convicted felon to be in possession of a firearm. Also, federal laws give judges more leeway in remanding defendants on gun possession crimes, which many law enforcement officials say keeps the suspects off the streets and unable to commit further crimes.
During the last two months, law enforcement made 144 firearm-related arrests with 44 of those cases pending federal prosecution, Kennedy said. The task force also seized 122 firearms. 
Then each gun arrest was reviewed. In addition, the task force worked with the Marshals Service to track down fugitives wanted for gun crimes and other violent crimes.
Another important component was restarting outreach efforts within the community.
Cities across the nation saw a dramatic increase in gun violence and homicides since the pandemic, and criminologists are trying to understand why.
"Our basic conclusion was homicide rates reached these record highs because of a perfect storm – multiple factors all operating at the same time," said Thomas Abt, senior fellow at the Council on Criminal Justice and author of "Bleeding Out" about strategies for reducing urban violence.
"The pandemic undoubtedly had an impact, although it's hard to explain all the different ways how," he said.
So did the murder of George Floyd by a Minneapolis police officer and the unrest that followed. "The largest spike in homicide happened immediately after," Abt said. "But with both of those things, exactly why it happened is unclear."
A study of crime in 29 cities, including Buffalo, during the first half of 2021 found that while violent crime and homicides are still increasing, "it is not increasing by as much," Abt said.