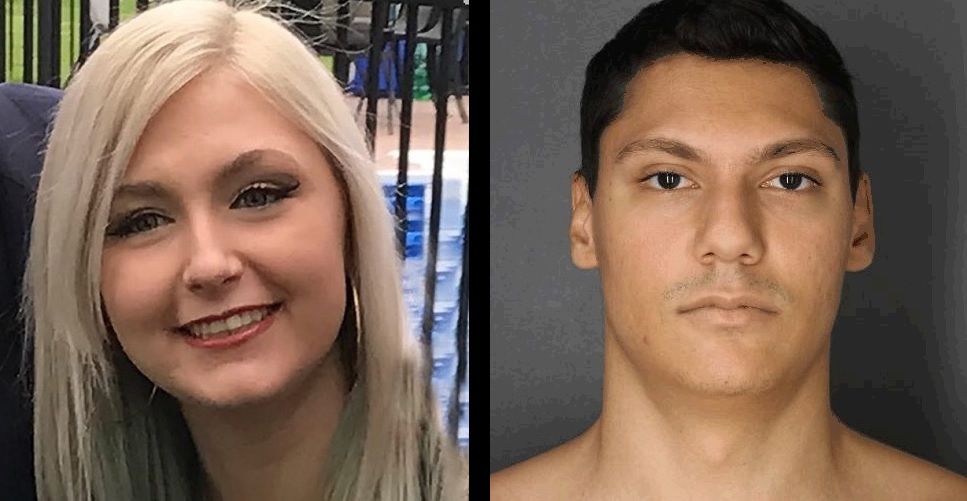 Jury selection began Wednesday in the murder trial of a 27-year-old Buffalo man charged with killing his girlfriend in South Buffalo in 2018.
Casado is accused of fatally shooting Wierzbicki outside a home on Edson Street on the night of Nov. 27, 2018.
He turned down an offer made by the Erie County District Attorney's Office to plead guilty to a charge of first-degree manslaughter in Wierzbicki's slaying. Had Casado accepted, he would have been able to avoid a sentence with a maximum of life in prison, if he is found guilty.
Though the plea offer came in July, neither prosecutors nor the judge had been informed before Wednesday of Casado's decision, though the court's trial preparation has been underway for several months.
Erie County Court Justice Susan Eagan asked Casado in court Wednesday morning if he, in fact, was rejecting the offer from prosecutors.
"That is correct, your honor," Casado told the judge.
Casado's attorneys have previously hinted they may pursue a justification defense.
Evidence involving messages between Casado and Wierzbicki sent on the day she was killed will be allowed, but nothing from prior exchanges, the judge previously ruled.
Also, prosecutors would not be allowed to ask potential jurors about the issue of self-defense during the selection process unless defense attorneys raised the issue first.
Prosecutors on Wednesday provided Casado's defense team with a video recording of an interview investigators had with Casado, with four sections of the recording redacted under Eagan's July ruling limiting the time frame for messages sent between the defendant and the victim, Assistant District Attorney Ashley Morgan said. Morgan is prosecuting the case along with ADA Christopher Safulko.
Defense attorney James Egan said he believed the judge's ruling applied only to the messages themselves and not to references in his client's statement.
The judge will allow Casado's defense the chance to raise any formal objections on Thursday. Casado also is being represented by attorney Teo Siguenza.
Casado's "state of mind is going to be paramount," Egan, the defense attorney, said in court Wednesday.
The trial is expected to last about two weeks. Prosecutors and defense attorneys started the selection of 12 jurors and two alternates Wednesday morning in Eagan's downtown Buffalo courtroom.
Casado's trial had been scheduled to start in August, but was delayed after an issue involving a Covid-19 infection of someone involved in the case.
Due to the ongoing pandemic, the courtroom will be limited to half-capacity during the trial, Eagan said.
The attorneys' opening statements are expected to begin Monday.