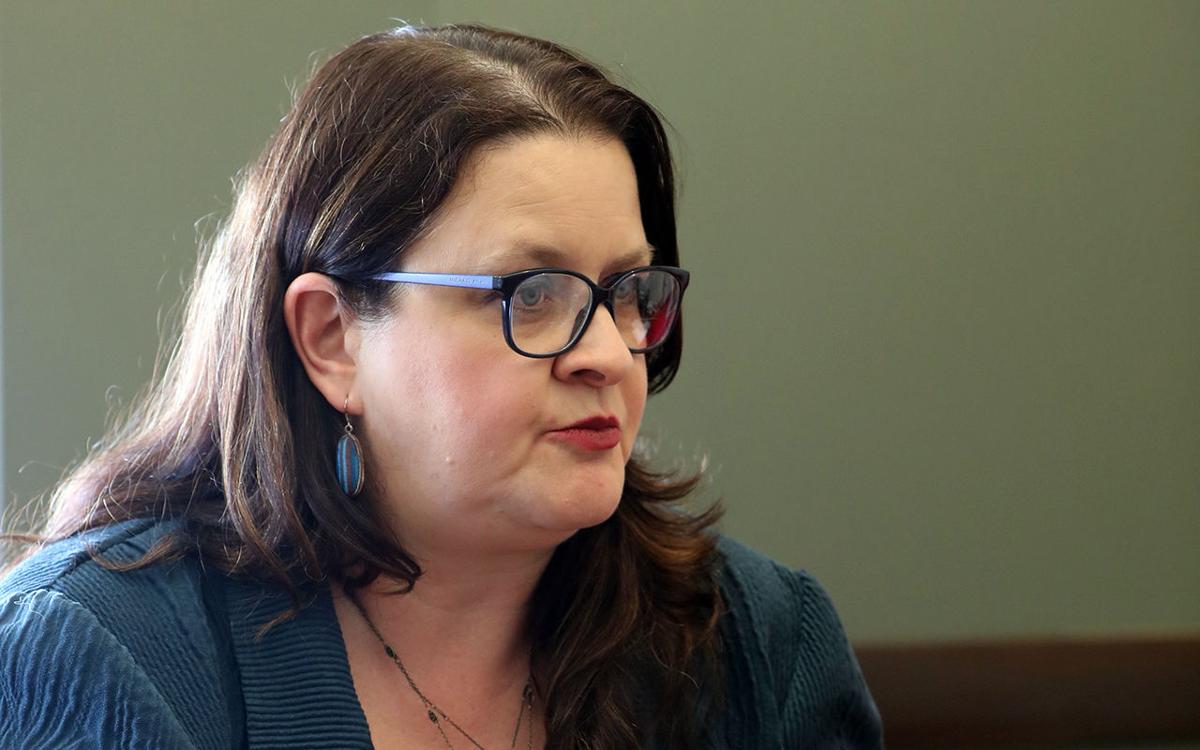 Pauline Hoffmann resigned her post as dean of St. Bonaventure University's communication school, but says she did it under pressure.
She also claims the school denied her a promotion to provost, the university's highest academic position.
Hoffmann says it is because she is a woman and Wiccan.
In a lawsuit filed in Buffalo federal court, the St. Bonaventure professor – she is still on the faculty there – claims her religion and gender played a role in her forced resignation as dean and her failure to win a promotion she feels she deserved.
She is seeking her job back, lost pay and an unspecified amount in damages.
"I was angry but also confused and hurt," Hoffmann said of her treatment by the school's leadership. "It was like someone telling you, 'Don't be you.' "
A St. Bonaventure spokesman declined to comment Thursday, noting that the issue is a personnel matter and now in litigation.
In court papers, Hoffmann said the university was aware of her religion, but things turned bad in the fall of 2011 when she made it clear she intended to speak about Wicca with the student television station.
"They always want to talk to the witches at Halloween," she said of the student media at St. Bonaventure, "and I just wanted to give the school a heads up."
A few months later, then-Provost Michael J. Fischer approached her and demanded she sign a document vowing to uphold Catholic values, she claims in the suit.
"I asked him, 'Would this be happening if I was Jewish?' " she said during an interview Thursday. "And he said probably not."
Hoffmann said Fischer also told her, "You might not want to be so overt about being a witch if you want to move up."
Hoffmann said she was the only faculty member asked to sign the school's "morals code" and that made her angry.
"I just wanted to explain what Wicca was," she said, "but no one seemed to want to hear about it."
The lawsuit claims Sister Margaret Carney, then president of the university, knew about Hoffmann's religion early on but came to regret making her dean.
"I took a big chance hiring you as a Wiccan," Carney told her, according to the suit.
Hoffmann said the consequences of her decision to speak publicly about her religion quickly became apparent – she was denied the provost job and eventually forced to resign as dean.
The suit suggests Carney was instrumental in Hoffmann's resignation and claims current Provost Joseph Zimmer was told to "solve the Pauline problem."
The suit also claims Michael Hoffman, vice provost and chief information officer, told her, "Sister Margaret really has it in for you."
Hoffmann's lawyers said their client's case is not an isolated one and noted that, in their office, which represents only employees, the number of religious discrimination cases has more than doubled in the past year.
"People have a fear about that which they don't understand," said Lindy Korn, one of Hoffmann's attorneys.
Richard Perry, another of her lawyers, said Hoffmann's case will try to answer the question they always ask in discrimination cases: Why?
"We need to know why the employer did what they did," Perry said. "What was the 'Pauline problem?' "
Perry and Korn said their client is seeking a remedy that could range from monetary damages or diversity training to a more creative "symbolic apology." Korn mentioned a donation to an organization advocating religious tolerance as one example.
There is no doubt in Hoffmann's mind that her religion and gender were a big part of the "Pauline problem" and that she never would have been forced to resign if she were anything but Wiccan.
Raised in a Christian household, she learned about Wicca as an undergraduate student at St. Bonaventure – founded to promote a Catholic-Franciscan education – and found it to be a comfortable fit for her.
"Ironically, St. Bonaventure made me a witch," she said with a laugh.
When asked what she would have told university leaders if they had listened to her take on Wicca, she said she would have told them it's "a very natural religion."
"Our credo is, 'Do what you will but harm none,' " she said.
Thomas Missel, St. Bonaventure's chief communications officer, would not comment on the allegations Thursday.
"Since this is both a personnel and legal matter," Missel said in a statement, "it's not our policy or appropriate for the university to comment on the case."
Hoffmann, meanwhile, intends to carry on with her work as a professor in the Jandoli School of Communication.
"I do actually love my job," she said. "I love the students and I love interacting with my colleagues. And that's not going to change because of this."