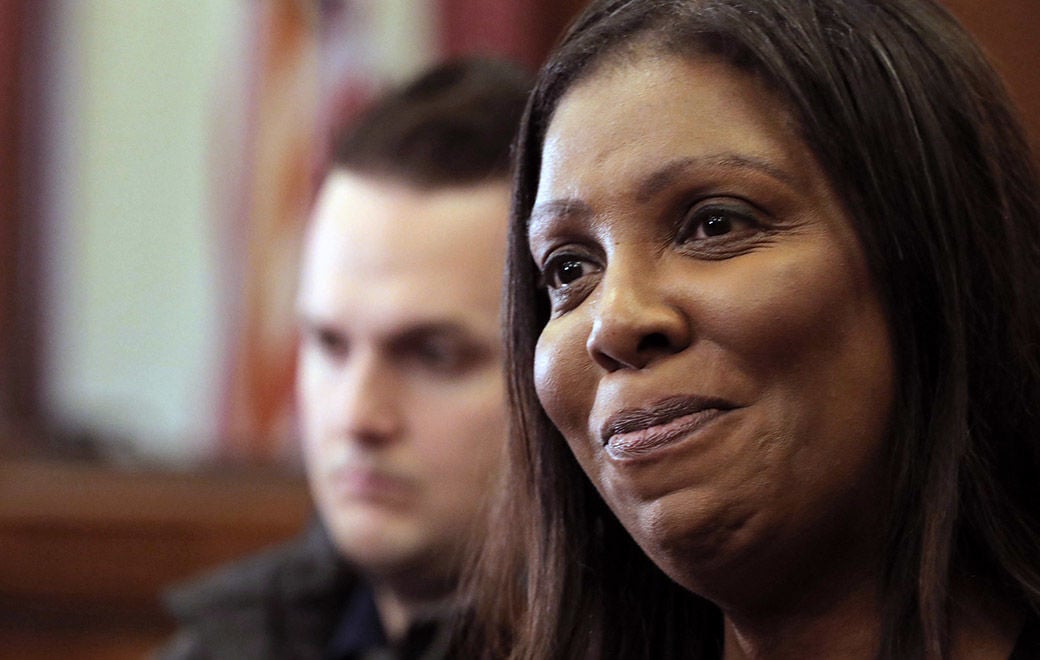 Several Amherst-based debt collection companies, two owners and two of their managers are being sued by state Attorney General Letitia James and the Consumer Financial Protection Bureau for allegedly using illegal methods to demand payment of debts, James announced.
Named in the lawsuit are Christopher Di Re and Scott Croce, who James said have ownership interests in some or all of the companies; and Brian Koziel and Marc Gracie of Keystone Recovery Group, who James said have been managers of some or all of the companies.
Also named in the lawsuit, in addition to Keystone Recovery Group, are JPL Recovery Solutions, LLC; Regency One Capital LLC; ROC Asset Solutions LLC, doing business as API Recovery Solutions; and Check Security Associates LLC, doing business as Warner Location Services and Orchard Payment Processing Systems.
James said the companies operated as a common enterprise, sharing headquarters, exchanging financial transactions and buying out each others' acquired debts.
According to a complaint filed in U.S. District Court for the Western District of New York, the companies since 2015 have harassed consumers, fraudulently threatened them with arrest or other legal action, and lied to them about how much debt they owed.
"We will not sit idly by as debt collectors extort payment from consumers by using illegal and deceitful tactics," James said. "Collecting on money that consumers do not owe – and doing so using false threats of arrest and other unscrupulous means – is inexcusable and unlawful."
The complaint, filed Tuesday, alleges 14 violations of the Consumer Financial Protection Act, the Fair Debt Collection Practices Act and New York General Business Law.
In addition to stopping illegal practices, the complaint seeks refunds of debts improperly collected and civil penalties under the CFPA and New York General Business Law.