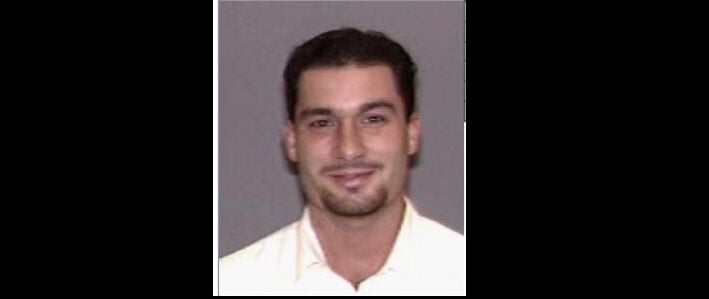 A Buffalo man who federal prosecutors have claimed is an organized crime associate faces new felony charges of wire fraud, loan fraud and money laundering in connection with alleged schemes seeking to take advantage of the Covid-19 pandemic.
Joseph C. Bella III, 48, is accused of running a company that made unauthorized purchases of Covid-19 test kits and then tried to sell them at nearly four times the price he paid for them.
He also is accused of using another company he ran to fraudulently obtain a $149,900 loan from a federal Small Business Administration program designed to help small businesses hurt by the pandemic.
The new charges against Bella were filed under seal last week by the U.S. Attorney's Office and detailed in court papers obtained Wednesday by The Buffalo News.
Bella, who is also a small-time film actor and producer, already faces felony drug and weapons charges that were filed against him by federal prosecutors last year. He has pleaded not guilty to those allegations.
"Joe Bella denies these allegations and has pleaded not guilty," Eoannou said late Wednesday, when asked about the latest charges.
According to the indictment, Bella and a family member ran a Buffalo medical staffing company called Medcor Staffing Inc. that made false statements last year when it purchased 5,000 Covid-19 test kits from a company in Utah.
Bella's company purchased the kits for $8 each after falsely claiming that Medcor was a government-approved laboratory with cold storage facilities for the tests, and facilities for analyzing the tests, the indictment alleges.
"In fact, Medcor was not a laboratory, did not own or have access to laboratory equipment necessary to safely store and process the COVID-19 Tests, and intended to re-sell the COVID-19 Tests at a significant markup," prosecutor Nicholas T. Cooper said in indictment papers. "In fact, Medcor was not authorized to distribute the COVID-19 tests and did not employ doctors or others who could provide support to customers after the sale."
Bella and Medcor took out an advertisement on Facebook, seeking to sell the tests for $30 each, according to the indictment, and the company falsely claimed that it had 50,000 tests available.
Another company run by Bella, called BuyMyCard, lied on an application it used last July to obtain a $149,900 loan from the Small Business Administration, the indictment states.
BuyMyCard, a business that buys and sells gift cards, made false representations to the SBA about past profits and how the company's business had been harmed by the Covid-19 pandemic, the indictment states.
A company employee acting at Bella's direction, "falsely and fraudulently represented to the SBA that BuyMyCard's revenue between Jan. 31, 2019, and Jan. 31, 2020, was $500,000, when, in fact, the revenue for BuyMyCard in that period was less than $100,000," the indictment states.
Government attorneys are seeking forfeiture of more than $200,000 seized from bank accounts of Bella's companies.
Bella is one of six individuals federal prosecutors are focusing on in an ongoing investigation into alleged "Italian Organized Crime" activities in Western New York, The News reported Feb. 28.
A cellphone seized from Bella in 2016 contained contact information for 45 individuals connected to "organized crime groups, drug traffickers or debt collection," Tripi said at the detention hearing last year.
Tripi said Bella's phone contained contact information for Peter Gerace Jr., the owner of a Cheektowaga strip club called Pharaoh's Gentlemen's Club, and Joseph Bongiovanni, a retired U.S. Drug Enforcement Administration agent charged with taking bribes from Gerace and others with alleged organized crime ties.
Bella "does not recall ever meeting" Bongiovanni and wouldn't know who he was if he walked into the courtroom, Eoannou told the judge at the hearing.
Gerace was arrested in Florida on Monday. He is accused of felony drug trafficking and of paying bribe money to Bongiovanni. Both Bongiovanni and Gerace have pleaded not guilty and denied any illegal activities.