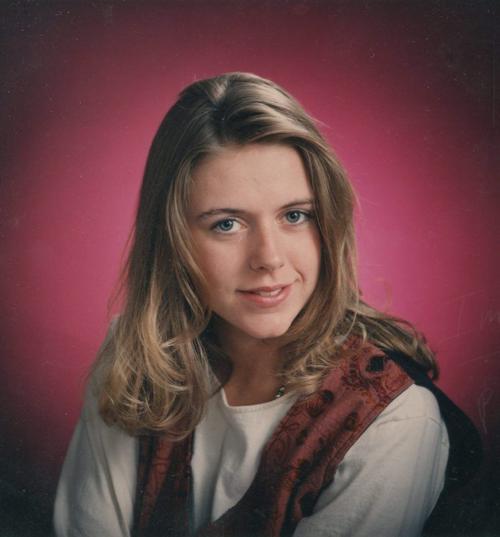 Three friends who partied with Mandy Steingasser on the last night she was last seen alive testified Tuesday that she walked away from them after their plans to attend a house party in North Tonawanda were interrupted by a street fight.
The group was walking down Ironton Street in the early hours of Sept. 19, 1993, when a vehicle loaded with people stopped and some men attacked the two men in the Steingasser group near the corner of Ironton and Center Avenue.
The two men in the group, Brian Frank and Wayne Mielcarek, were knocked down and beaten while Steingasser and her close friend Stacie Blazynski looked on.
After police sirens were heard and the attackers fled, Mielcarek, Blazynski and Frank started walking back to Mielcarek's nearby apartment. But Steingasser went the other way, continuing to head toward First Avenue, where the house party was.
"We screamed her name five or six times, 'Mandy, Mandy,' " Frank said. "We were all in shock."
Blazynski said Steingasser told her she didn't want to be taken home by the police. She and Frank testified that an unknown man was walking in the same direction as Steingasser.
Steingasser apparently made it to Oliver Street, where Joseph H. Belstadt later told police he picked her up and gave her a ride, dropping her off at Oliver and First.
Belstadt, 46, is on trial, charged with murdering Steingasser, 17, in a cold case that has captivated North Tonawanda for 28 years.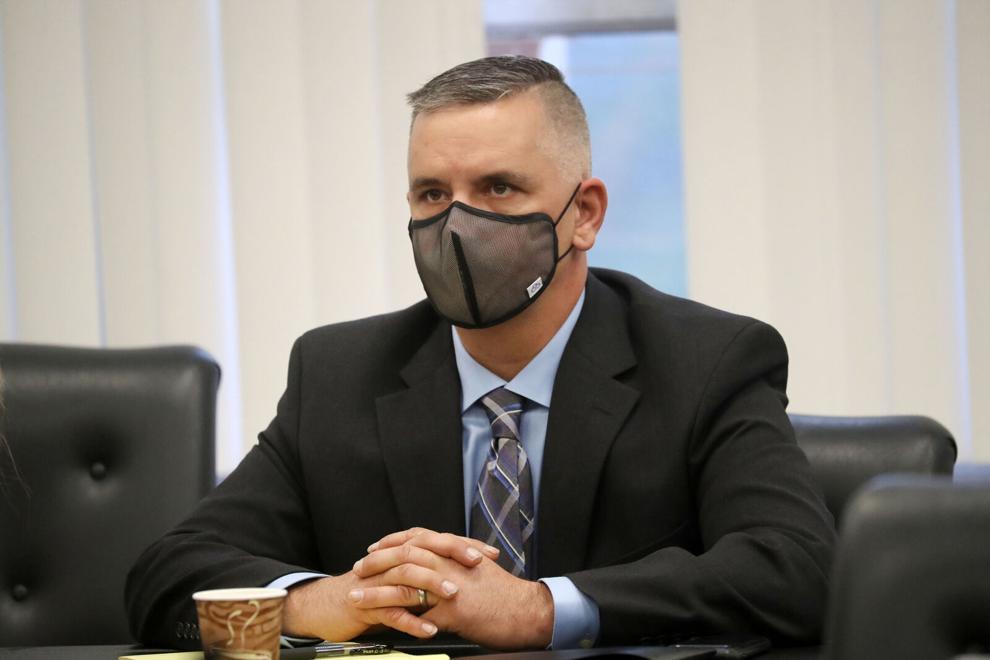 Belstadt wasn't arrested until 2018, when the Niagara County District Attorney's Office obtained a grand jury indictment against him.
Also testifying Tuesday on the second day of the trial was Loraine Steingasser, the victim's mother, who was allowed to identify her daughter's North Tonawanda High School senior photograph after a 40-minute argument out of the jury's earshot among the attorneys over whether it was too prejudicial to place the photo in evidence.
"Yes, that's my daughter," Loraine Steingasser said, fighting back a sob as she looked at the 8-by-10-inch photo of her only child.
It was just the reaction defense attorney Michele G. Bergevin had sought to prevent. Bergevin said the prosecution's only reason to show the photo was "to elicit sobs."
Judge Michael M. Mohun said that showing the photo "is prejudicial, no question about it."
But he decided its value as evidence outweighed the photo's prejudicial possibilities.
"She's wearing the same vest she was found wearing. She's wearing the same ring she was found wearing," Niagara County Executive Assistant District Attorney Mary Jean Bowman said, arguing for the photo's evidentiary merits.
Bowman was referring to the clothing on Steingasser's partially decomposed remains when they were found Oct. 25, 1993, in Bond Lake County Park, Lewiston.
Bowman noted the photo also shows the length of Steingasser's hair at the time of her death. It's a possible issue because key forensic evidence in the case is a DNA test on two hairs vacuumed from Belstadt's car by police in 1993. The prosecution says testing proved those were Steingasser's pubic hairs.
Bowman offered to skip the victim's senior photo if Bergevin would concede that the hairs from the car were pubic hairs, not head hairs.
"The answer was, absolutely not," Bowman told the judge.
"It's very easy to elicit testimony about the style of Ms. Steingasser's hair," Bergevin said. "They shouldn't be allowed to look at the photo."
Mohun noted that the prosecution intends to present photos later of the victim's remains.
"We're going to have a before-and-after format, which is really going to arouse jury sympathy," the judge said. "I have to make sure sympathy will not play a role in their verdict."
After his ruling, Loraine Steingasser returned to the witness stand and identified her daughter's photo and the ring she was wearing.
"She called it her lucky ring. It was mine," the mother said as her daughter's photo was projected in two large video screens in the courtroom.
Loraine Steingasser testified that she told Mandy to be home by midnight that night. That was in part because she had spent an entire night seven to 10 days earlier with Christopher Palesh, a boyfriend who testified Monday he left town for Florida on Sept. 17.
"Anytime she went anywhere, she had to call me and when she came home, she had to wake me up," the mother said.
But the only calls she received on the night of Sept. 18-19, 1993, were a hang-up call from an unknown source and then one from a male who asked if Mandy was home.
Loraine Steingasser said she recognized Blazynski's voice in the background urging, "Ask if Mandy's home."
Blazynski said she made the hang-up call and Mielcarek made the second call. Frank said Mielcarek made both calls. Mielcarek said he doesn't remember making any calls.
But he did remember Belstadt, whom he said he barely knew, coming to his house on the morning of Sept. 19 to ask if he knew where Mandy was.
"He said she was missing," testified Mielcarek, who said he hadn't heard that before Belstadt told him.
"I said, 'How do you know she's missing?' " Mielcarek testified. "He said he gave her a ride."
Mielcarek said he told Belstadt to take his information to the police.
There was a long dispute over which day Belstadt visited Mielcarek. The latter had signed statements to law enforcement in 1993 saying it happened two days after the disappearance, not the morning of Sept. 19. Bergevin said if the 1993 statements were true, Mielcarek already knew Steingasser was missing when Belstadt visited him.
Loraine Steingasser said she filed a missing persons report later on Sept. 19, and a few days later called the FBI, because North Tonawanda police regarded her daughter's disappearance as a runaway.
"I know she didn't run away because she would have called," the mother testified. "I wanted somebody who would take it a little more seriously."
But she said the FBI backed out of the case after her daughter's body was found.
Although Mohun had already ruled, Bergevin went through the formality of saying, "Objection," when Mandy's photo was shown to her mother.
"That's my daughter. That doesn't change," Loraine Steingasser said before Mohun could respond.