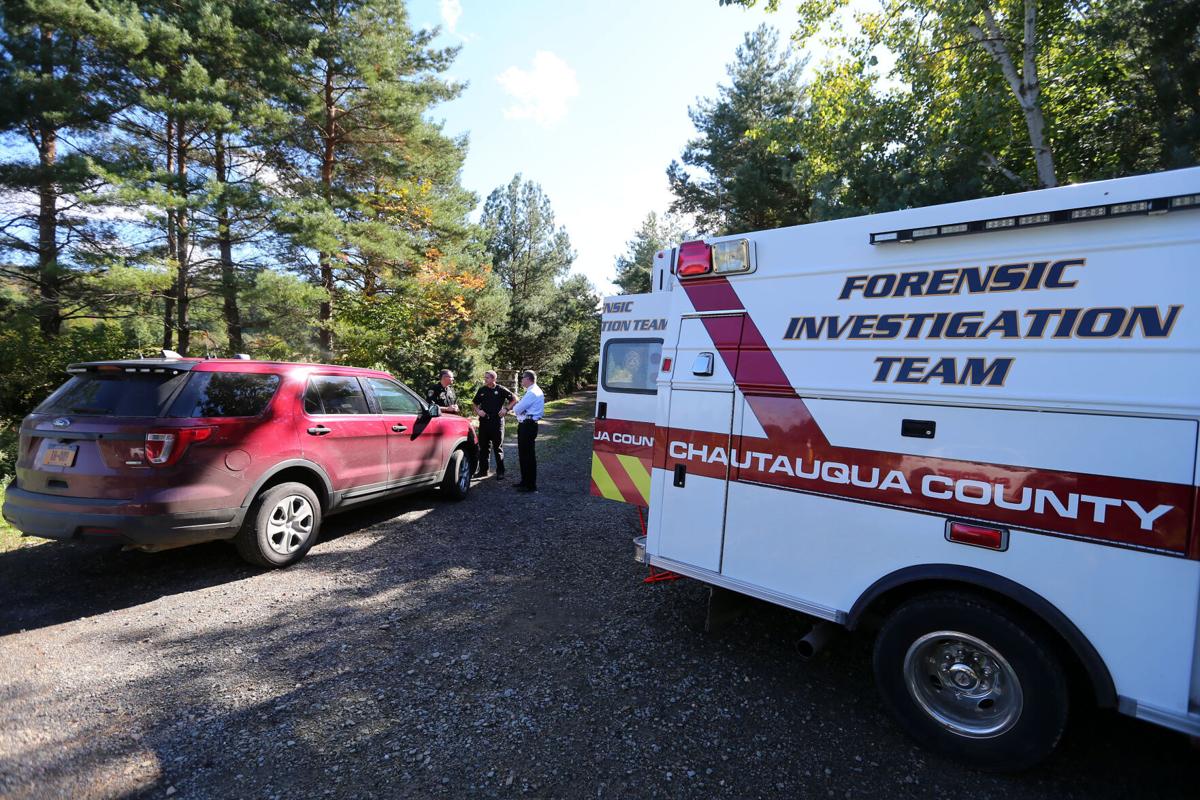 A woman was walking on a trail early Sunday evening in a remote, wooded part of Chautauqua County when she thought she saw something like a glass bottle.
It turned out to be a human skull.
The next day, as forensic anthropologists were excavating the rest of the skeleton, sheriff's deputies searching the area made another grisy discovery: a decomposed body.
The skeletal remains may have been there for decades, Chautauqua County Sheriff Jim Quattrone said Tuesday.
"The second one was likely within the year," he added.
Now, authorities will try to identify who they were, what happened to them and whether their deaths were connected or a coincidence.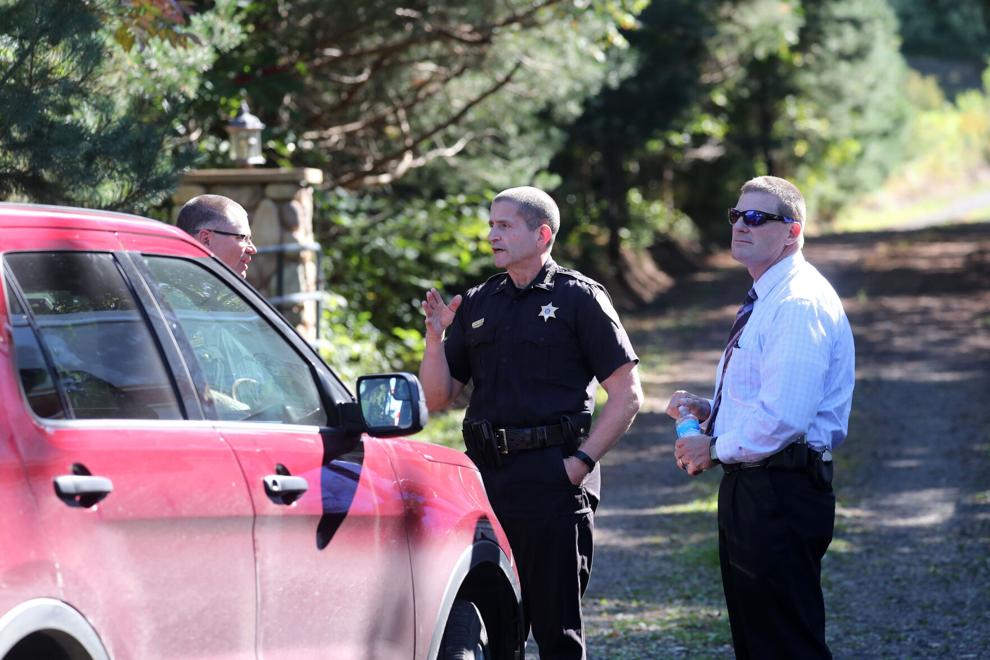 Both bodies appear to be those of women, Quattrone said. The skeletal remains seem to have been left in a shallow hole. "Like they were trying to hide a body," he said. 
The second was in a "thick brushy area" about 10 yards from where the skull was found.
Investigators are exploring any connection between the cases, Quattrone said. But, there appears to be a huge gap in time between the two deaths.
"The time frame in between is so vast," Quattrone said. "We're questioning it, but it doesn't seem logical that it's a coincidence. But other than being so closely related, there are so many differences. We're not sure."
A team from Mercyhurst University's forensic anthropology lab is working to identify the remains of the two women using DNA and dental records. About 30 law enforcement officers – deputies, local police and some academy recruits – are searching the area for more evidence and whatever else they may find.
The estranged husband of a Chautauqua County mother who went missing eight years ago has been charged in Kentucky with the rape, kidnapping and unlawful imprisonment of another woman, according to authorities. Kenneth Anderson was arrested Nov. 8 at a Days Inn in Richmond, said Richmond Police Maj. Steve Gregg. "She was being held against her will," Gregg said
Quattrone said he's not aware of any recent missing persons cases in his county that would match the second body that was found.
But there are three cold cases of missing women from the Jamestown area that authorities are re-visiting as part of the investigation into the skeletal remains, Quattrone said. 
Corrie L. Anderson, 36, of Ashville, was last seen Oct. 28, 2008 in Jamestown. She was reported missing after she failed to pick up her child. In 2016, her estranged husband was charged in Kentucky with the rape, kidnapping and unlawful imprisonment of another woman. He was never charged in connection to the disappearance of Corrie Anderson.
Lori Ceci Bova, 26, was last seen in the early morning hours of June 7, 1997, walking from the Lakewood apartment she and her husband shared.
Patricia Laemmerhirt, 26, disappeared in early April 1976 from her home in Westfield, about six miles away from where the skeleton was found.
Three weeks ago, a backhoe, jackhammers and shovels began chewing through the earth at the Westfield home. Finally, after almost two decades, Albert C. Sam felt some satisfaction that he was doing something for his missing sister. "I felt relief when we started," Sam said. "After 17 years, I finally had the guts, and the money, to look for
They may be able to confirm, or rule out, an identification in a matter of weeks, Quattrone said.
The sheriff's office is working with members of the Lakewood-Busti Police Department, State Police and the FBI on the case.
The skull was discovered about 5:40 p.m. Sunday just off the Chautauqua Rails-to-Trails near Woleben Road in the Town of Portland.
"It's a wooded area. It's nothing really any different than any of the other trails in this area," the sheriff said.
Monday morning, a team of about 20 members of the forensic anthropology lab, led by Dr. Dennis Dirkmaat, found the remains of the person whose skull was found the day before.
After six days of searching with no results, the family of a missing woman is stepping up efforts to find her. Family members are asking the public to help them organize a search party today to look for Lori Ceci Bova, 26, of New York Avenue, in a wooded area in the Town of North Harmony. "I wish we
"His whole team is phenomenal. Very professional," Quattrone said. "They know their anthropology."
It's possible that recent rains may have washed away some soil to unearth the bones, he said. There likely has been erosion over the years.
The second body did not appear to have been buried, Quattrone said.
Initial reports indicated that it wasn't immediately clear the age or gender of the remains of that body, but authorities said Tuesday both appear to have been women.
Tuesday afternoon, the search continued in the area. 
"We're doing a grid search," Quattrone said. "Really, right now, what we're looking for is any evidence that might be in the area."