Kaleida Health planned to start bringing employees back to its offices sometime after Labor Day. 
But now, with Covid-19 cases rising again, that's not happening. "It is likely we will push that back," said Michael Hughes, chief administrative officer for the health system.
"Our goal going forward is to keep what's great, what we've learned about remote working, but then how do we build back in some of the stuff that we've missed?" said Dwight Gram, a Rich Products spokesman.
A few weeks ago, employers appeared to be on a path to start bringing workers back to offices. Some were targeting Labor Day, as summer winds down and a new school year begins.
But a rise in Covid-19 cases, fueled by the Delta variant, and new CDC guidance about indoor masking have created a new wave of uncertainty over plans to bring workers back to the office after nearly a year and a half of working remotely.
While New Yorkers wait to hear how the twists and turns of the pandemic are about to change their lives – again – these are some of the most pressing questions and answers.
And local employers still aren't going as far as to require workers to get vaccinated, even though legally they could.
Meanwhile, Gov. Andrew Cuomo has urged employers to bring workers back to the office soon, even as he has warned of the spike in Covid-19 cases. He suggested on Wednesday that more businesses require their customers to be vaccinated, to help boost inoculations.
"You can admit vaccinated-only people into your establishment," Cuomo said. "I can argue that it is a smart business practice, because I want to go to a safe restaurant, and I want to go to a safe theater, and I want to go to a safe bar.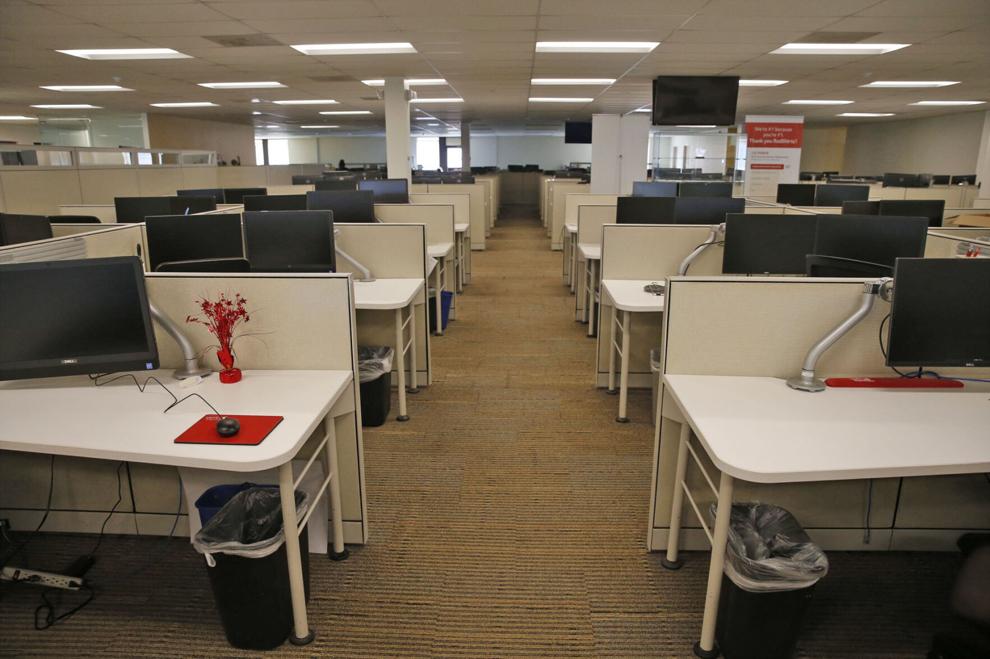 "I think it's good business for the private sector. I think it also provides a real incentive for people to get the vaccine."
Throughout the pandemic, local employers have been flexible about their employees' work schedules. That approach continues. Some are allowing employees who were fully remote to keep working that way, or to split their time between home and the office, especially with uncertainty over what lies ahead with the virus.
All state workers will be required to get Covid vaccinated before Labor Day or face regular testing for the virus, Gov. Andrew M. Cuomo said Wednesday.
Independent Health started welcoming employees back to its Amherst corporate offices on a voluntary basis in mid June, a bit ahead of its original target date of July 6 for a "soft reopening."
"No one is required to," said Anne O'Neill, chief risk officer for the health insurer. "There is no mandate that you must come in."
Independent Health didn't expect much demand from workers to come in over the summer, and that has borne out, she said.
For most, the harried nature of last spring's upheaval has settled into a new kind of routine – with new challenges and new demands.
"We have had different teams who come in who have a specific need for in-person, face-to-face collaboration, etc."
At most, about 100 employees – or 8% to 10% of the workforce – have been on site on any single day. In some cases, employees might be just stopping in to pick up items, or opting to work there because they lack air conditioning at home. Employees who come in must wear masks unless they have proof of vaccination.
O'Neill said the company is using this period to help shape its longer-term plans for employees working in the office. 
"We tend to remain flexible and supportive of our associate needs, given that even the school situation for the upcoming fall continues to be in flux."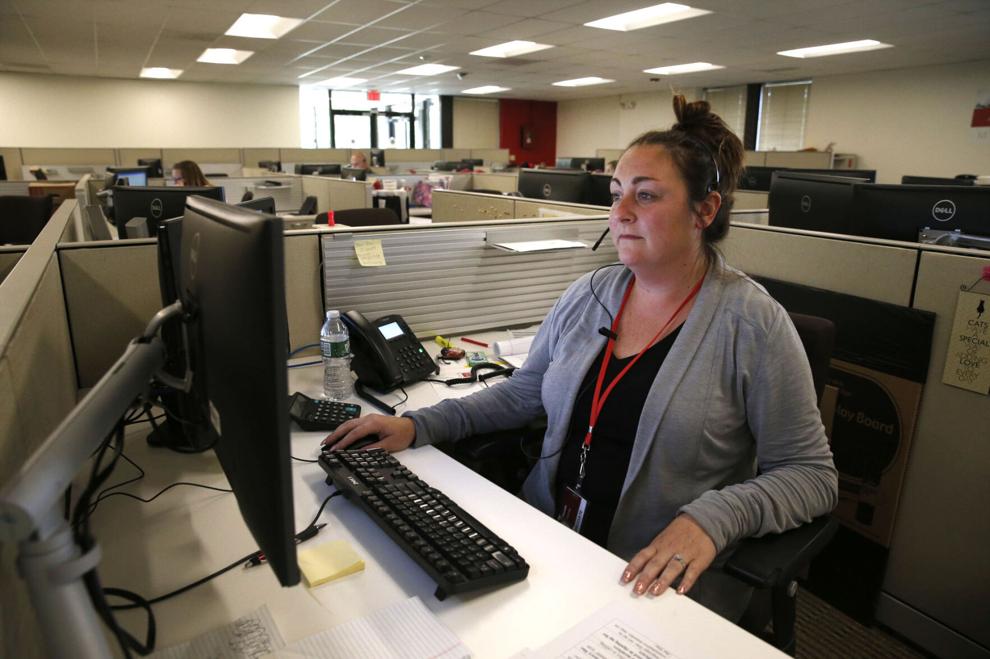 The soonest that Highmark Western and Northeastern New York plans to bring workers back to its downtown office building – depending on the state of the pandemic – is September, said Amber Hartmann, a spokeswoman.
And even then, it expects things to be different for workers than it was before the pandemic.
"At that time, we will see a more flexible work policy with many of our employees working in hybrid work models for the first time in our company's history," Hartmann said.
But the course the virus takes will determine how those back-to-the-office plans shape up.
The next month's data on the Delta variant, as well as guidance from state and local health officials, "will be critical to the finalization of our return to office plans, including on-site logistics," she said.
"We know how quickly the data can change, and we are prepared to pivot our plans if necessary to ensure that our employees are safe and healthy so they can continue serving our members," Hartmann added.
Starting April 5, the Buffalo-based bank will begin a "a voluntary, measured and phased return-to-office" at three of its locations, said a bank spokeswoman.
M&T Bank has also favored a gradual approach. 
"Over the last couple months, we have been welcoming colleagues back to the office on a voluntary basis," said Julia Berchou, a bank spokeswoman. "We're actively seeking feedback from our employees on what works best for them based on how they work and what they're most comfortable doing, using a framework of in-office, hybrid and fully remote role profiles."
M&T has arguably the highest-profile new office space in town, at the tech hub in Seneca One tower. Employees have started working there in small numbers as they go through orientation sessions.
As for M&T's future plans for bringing employees back, Berchou said: "We expect to have a decision about how we want to operate going forward by September."
By then, Covid-19 may have changed plans again. Over the past year and a half, companies have learned to adapt, including shifting dates for reopening offices.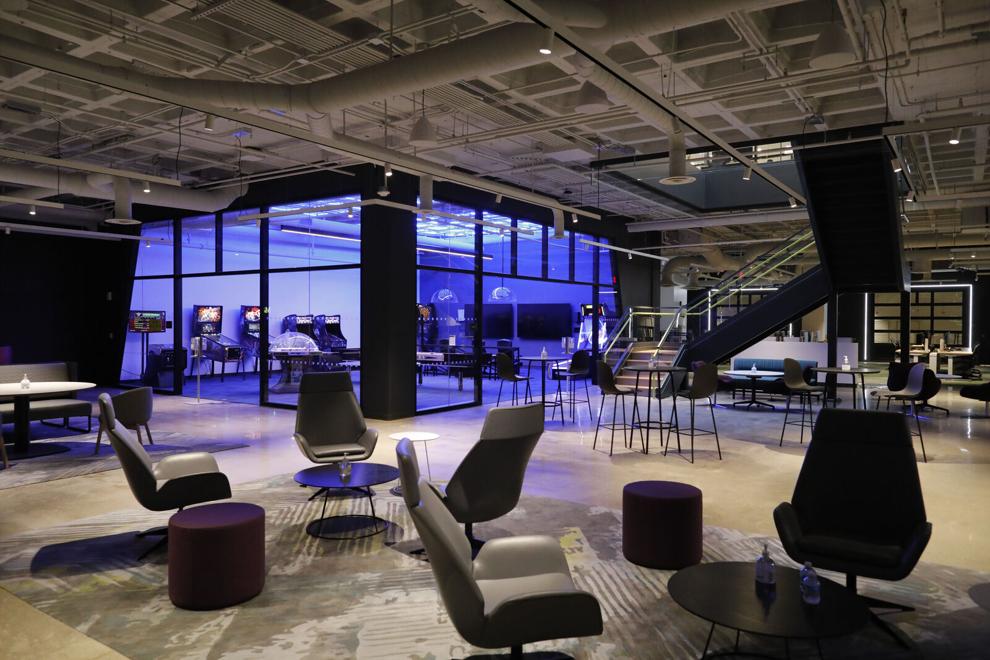 Rich Products has set Sept. 7 as its target date for the first phase of returning to its offices, said Allison Conte, a company spokeswoman. Returning to the office then will be voluntary and only for vaccinated employees.
Employees who are vaccinated will be able to come in for things such as meetings and collaborating with co-workers, Conte said.
"We are not mandating any minimum number of days in the office, as we're focused on creating an environment of maximum flexibility for our people."
But that plan isn't set in stone.
"Things are rapidly changing, and we'll continue to follow the science, data and facts to guide our decision making," Conte said. "At the end of the day, associate safety remains our top priority, so we'll adjust our approach as we deem necessary."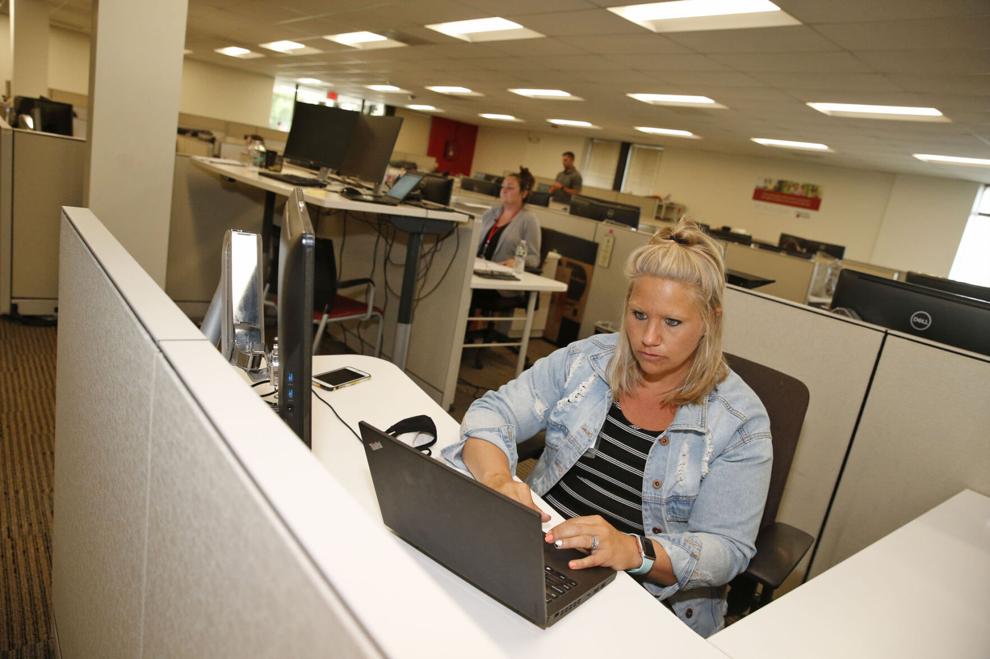 KeyBank has reopened its local offices at the Larkin at Exchange and Larkin U buildings, said Matt Pitts, a Key spokesman. The bank will soon reopen its Lockport administrative center, and reopen its Ridge Lea Road facility in Amherst later this year. The bank continues to follow the flexible remote work policy it had in place even before the pandemic, he said.
With Covid cases spiking and hospitalizations on the rise, offices across Western New York are making the decision to keep workers home well into 2021.
Around the country, some notable private employers are starting to require vaccination. Until now, many stopped short of that step – especially at a time when the labor market is tight and employees who dislike such a requirement might leave for another job:
• The Washington Post plans to bring employees back to the office in mid-September, and they will have to show proof of vaccination, according to the New York Times.
But that isn't the trend locally. Companies such as KeyBank have not imposed vaccine requirements for their workers. They only encourage it.
"We continue to encourage any of our teammates who have not already been vaccinated to do so as soon as possible," Pitts said.
The same goes for Kaleida Health.
"At this point, we have not mandated vaccination for employees," Hughes said. "It has been well received by our workforce and clinicians to date; we are at approximately 70% overall."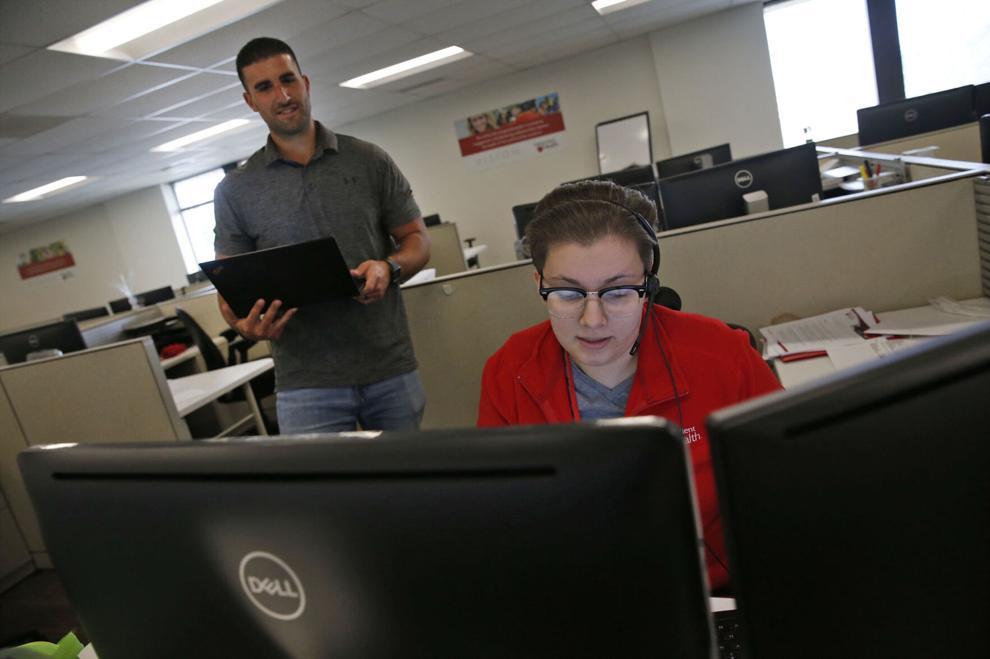 Meanwhile, Cuomo made a pitch this week for employers to bring workers back to offices.
He framed the idea as an ingredient for an economic turnaround, especially for struggling restaurants and small businesses that depend on nearby office workers for a big part of their customer base.
"We need people coming back," he said. "We can do it safely. We can do it smartly. Let's pick Labor Day as a date. Say to your workforce, by Labor Day, everyone is back in the office.
"We need that volume, to support the restaurants and the shops and the services," he said. "It's not just about your business. It's about all the spinoff economic activity that your workers bring to the surrounding community. And that's what we need."