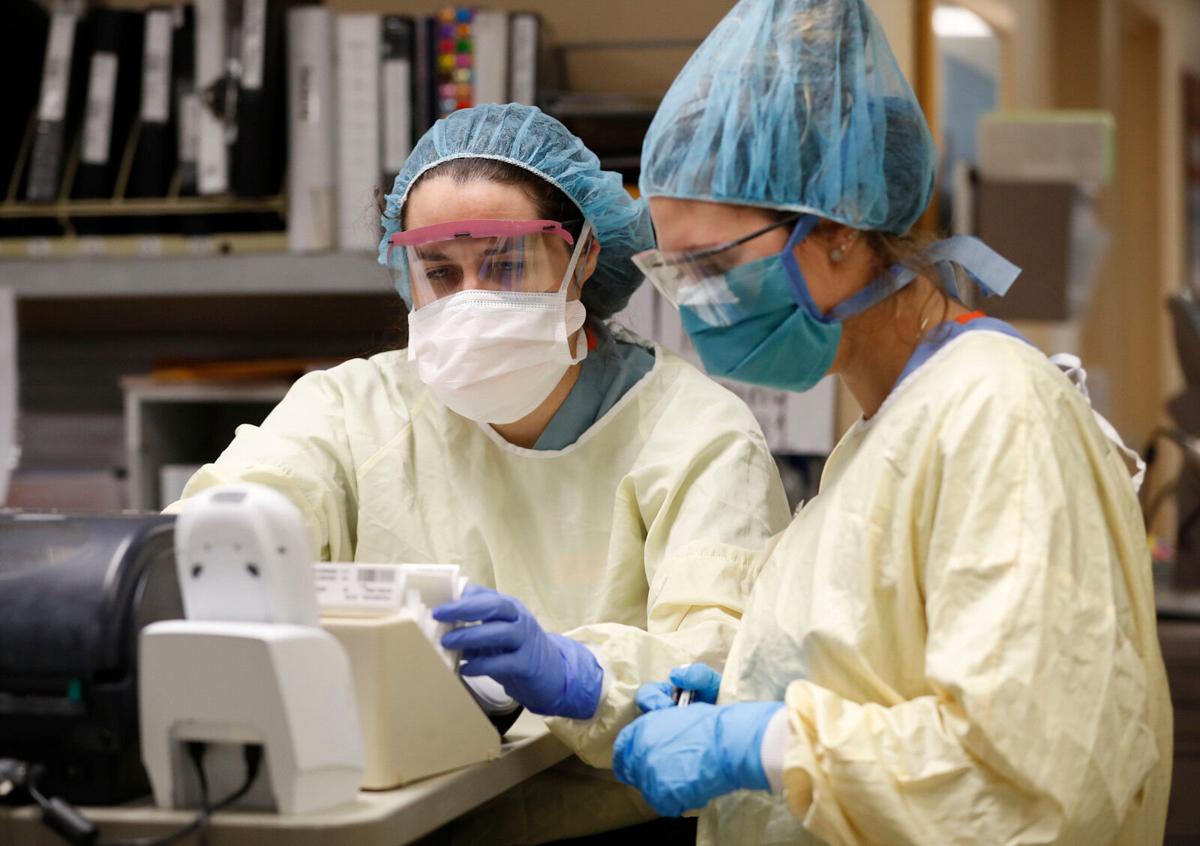 New Covid-19 cases in Western New York more than doubled in the past two weeks.
Hospitalizations also spiked dramatically.
But while the region's second wave is undeniably mounting, fatalities have thus far remained below their levels at this point last spring – a rare and tentative bright spot in Western New York's ongoing battle with Covid-19. 
The trend is not merely a function of lag time between Covid-19 infections, hospitalizations and deaths, public health experts said. Instead, the Covid-19 fatality rate – both in Western New York and around the world – has fallen since the early days of the pandemic.
In a seven-day stretch ending Friday, the five counties of Western New York reported 33 Covid-19 deaths, bringing the region's total to 937. By comparison, Western New York reported 99 deaths in the first week of May, the last time area hospitals saw this many Covid-19 patients.
Epidemiologists and public health officials credit a wide range of factors, including testing capacity, improvements in hospital care, and a change in the demographics of people getting sick. But those factors depend, in large part, on limiting the community spread of the virus, which since late October has exploded across the region.
Many experts are particularly worried about the Thanksgiving and Christmas holidays, which traditionally bring large, intergenerational groups into close indoor contact. If older people contract Covid-19 from their younger relatives, the fatality rate could potentially spike to levels seen earlier in the pandemic.
"There has been a fairly big reduction," said Dr. John Sellick, an infectious disease specialist at the University at Buffalo's Jacobs School of Medicine and Biomedical Sciences. "But if people do big Thanksgivings, big Christmases, big Hanukkahs, whatever – then I think we're going to get into trouble again."
Researchers use two primary measures of fatality to gauge Covid-19's deadliness. The first, called the case fatality ratio, measures the number of deaths as a percentage of confirmed cases. The second, called the infection fatality ratio, attempts to measure the number of deaths as a percentage of the entire infected population, including people who were asymptomatic or never got tested.
But neither figure is fixed: Both vary country by country, and day by day, according to testing volume, health care system capacity, patient population and other variables. In the United States, the infection fatality ratio is .6%, according to the University of Washington's Institute for Health Metrics and Evaluation – meaning Covid-19 kills slightly more than one in 200 infected patients. But that rate has fluctuated over the course of the pandemic. 
Meanwhile, the case fatality ratio of Covid-19 – or the share of confirmed cases that resulted in deaths – was 2.2% in the United States on Thursday, according to Johns Hopkins University. But it was 3.5% just over the border in Canada.
Western New York has seen 937 deaths out of 26,500 confirmed cases. . In 2016, the most recent year for which state data are available, only heart disease and cancer killed more people in the region.
"These things aren't static – they relate to what's going on around them," said Dr. Isaac Weisfuse, a professor of epidemiology at Cornell University and a former deputy commissioner of the New York City Department of Health.
Even given this variability, however, researchers began reporting as early as midsummer that fatality ratios were dropping off. In Western New York in May, eight patients died on average for every 100 people diagnosed; today, that figure is less than four.
Similarly, in New York City, one peer-reviewed study published in the Journal of Hospital Medicine last month found that a hospitalized patient's chance of dying at NYU Langone Health fell from more than 25% in March to roughly 8% in August.
In England, another recent, peer-reviewed study – this one tracking 21,000 patients – found that mortality fell by 20 percentage points between March and June. (Importantly, neither of these studies considered other negative outcomes from Covid, such as long-term side effects, which can be severe, or the cost of lengthy strain on the health care system.)
"The fatality rate today is definitely lower than in the spring – you can see that in a number of different metrics," said Dr. Peter Winkelstein, the director of the University at Buffalo's Center for Healthcare Informatics. "The real question is: Why? Why is the fatality rate better?"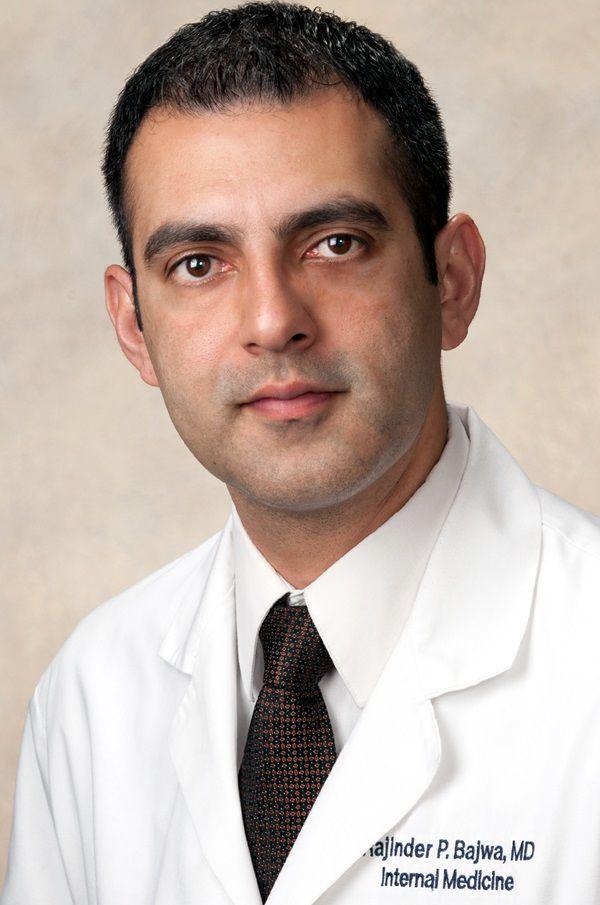 Part of the answer to that question comes down to simple math: Far more people are being tested for Covid-19 now, which drives up the denominator in ratio calculations and makes the overall rate lower, explained Dr. Rajinder Bajwa, an infectious disease specialist at Niagara Falls Memorial Medical Center.
Locally, the population contracting Covid-19 has also shifted, said Dr. Gale Burstein, the Erie County commissioner of health. While the virus spread widely in nursing homes and adult care facilities last spring, sickening an especially vulnerable population, new visitation and testing rules have cut down sharply on nursing home cases. Instead, the majority of new infections are among people in their teens, 20s and 30s, Burstein said, who generally have better outcomes than their parents and grandparents.
Widespread testing and awareness also mean patients are confirming their illness sooner, before it can progress. Two preliminary studies, presented to the European Society of Clinical Microbiology and Infectious Diseases in September, further suggested that public health measures like social distancing and masking may be cutting down the amount of virus in patients' systems, making them less sick.
"In the beginning, we were seeing more Covid-19 infections among the populations at highest risk of severe illness and death," Burstein said. "But the population infected now is different from the population infected at the beginning of the pandemic. I'm hoping that's an ongoing trend."
But the decline in fatality ratios goes beyond demographics: Hospital care has also improved. With 30% of area hospital beds open, according to the state Department of Health, hospitals and critical care teams are not nearly as overburdened as they were in the early days of the pandemic.
At Kenmore Mercy Hospital – like many hospitals across the region and the world – doctors and nurses have rapidly adapted their techniques to the evolving science, said Dr. Michael Gough, a pulmonary medicine and critical care physician. Among other practices, respiratory therapists now put patients on mechanical ventilation later, if at all. Nurses also turn severely ill patients on their stomachs, a practice called "proning," to help the back of their lungs expand and improve oxygenation.
While there have been no "major breakthroughs," Niagara Falls Memorial's Bajwa said, medications such as the steroid dexamethasone, which the Food and Drug Administration approved for use in Covid-19 patients over the summer, significantly reduce deaths among patients on ventilators. (On Thursday, President Trump tweeted that such medications cut Covid-19 fatalities by 85%, though public health experts have said there's no evidence of that.)  
UB's Sellick likens the developments to improvements in auto safety: Car fatality rates have also gone down, he said, thanks to some combination of better cars, better airbags, better tires and better streets.
But all three physicians – Sellick, Bajwa and Gough – are concerned that both the raw number of fatalities and the fatality rate will tick up as the region's second wave of Covid-19 continues to grow. Even if the fatality ratio remains relatively low, Gough pointed out, a larger number of infected people means a larger number of deaths overall. According to combined modeling forecasts cited by the Centers for Disease Control and Prevention, the number of weekly deaths in the U.S. could reach 16,000 by Dec. 12, and cumulative deaths could reach 300,000 well before Christmas.
Worse, high infection rates increase the risk that Covid-19 will spread back to more vulnerable populations, boosting the fatality ratio up again. And as hospitals fill, they also risk reversing the significant gains in patient care that they made over the summer and early fall.
As of Thursday, 45% of Western New York's ICU beds were full.
"The fatality rates we're seeing now are predicated on the fact that we're able to take care of patients well in hospitals, and that means hospitals are not overwhelmed," said UB's Winkelstein. "We've got to keep hospitals from being overwhelmed, because once they are overwhelmed the fatality rate will go up for sure."
Area hospitals have already braced for that worst-case scenario. At Kenmore Mercy, Gough said, staff are "ready for it to be as bad as spring, if not worse."
In Niagara Falls, Bajwa – who said he couldn't discuss recent fatality ratios, because his hospital had seen so few recent deaths – predicted that, by mid-December, "we could have that conversation."
Meanwhile, Sellick, who also serves as a hospital epidemiologist for both the Veterans Affairs system and Kaleida Health, warned against using the summer and fall's relatively low fatality ratios to justify hosting holiday events.
At one Covid-19 meeting in the spring, Sellick recalls, Kaleida staff sobbed audibly into their phones while a doctor at Buffalo General Medical Center recounted stories from the intensive care unit. In one case, an elderly couple came down with Covid at the same time and were hospitalized near each other; later, staff helped the wife don full protective gear so she could say goodbye to her dying husband.
"It's so incredibly sad," Sellick said. "Every one of these patients has a story, a family. A husband or wife. Friends, neighbors, kids."
"These people you see who pick out one statistic, one piece of the puzzle, and say, 'Oh, it's not so bad' – they don't take care of patients," Sellick added. "They don't see all the carnage."
The Buffalo News: Good Morning, Buffalo
The smart way to start your day. We sift through all the news to give you a concise, informative look at the top headlines and must-read stories every weekday.