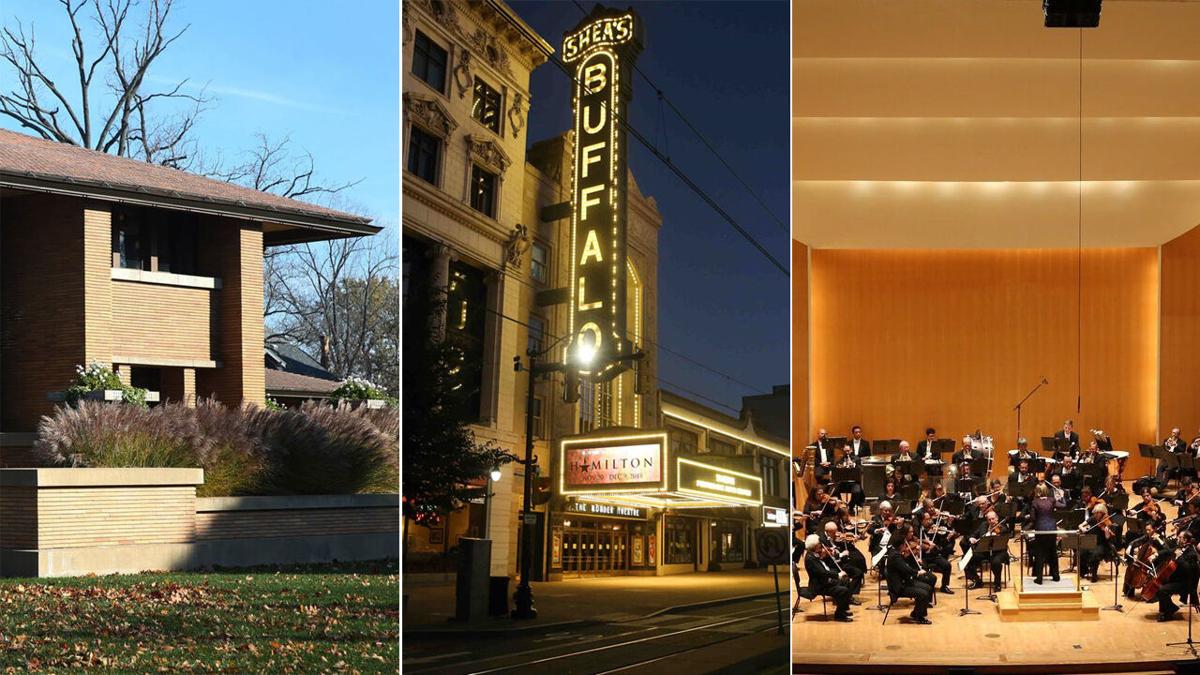 2020 was supposed to be a banner year for three cultural pillars of Western New York.
The Buffalo Philharmonic Orchestra began the year with $1.9 million in season ticket sales, an all-time high. 
The Darwin Martin House, following a decades-long restoration, expected more tourists than ever.
And Shea's Performing Arts Center, one year removed from a record 18,474 subscribers, was looking at another big Broadway season.    
But the pandemic that has ravaged families, crippled businesses and taken its toll on schools, hospitals and local governments hasn't spared arts and cultural organizations, either. The three cultural organizations felt swift drops in revenue, shed workers and appealed to donors as losses and uncertainty grew.
"This pandemic is testing us like nothing else has," said Daniel Hart, the BPO's executive director. "No matter what financial problems that came before, this really takes the cake."
Without live events, digital presentations have helped compensate and even offered unforeseen benefits, each organization said. But they found online presentations don't come close to making up for the live experience or lost ticket sales.
The pandemic challenge appears most daunting for Shea's, which cannot bring costly touring Broadway shows to its stage without, with few exceptions, being able to sell tickets for all of its 3,019 seats.
The social distancing practiced by movie theaters won't work at Shea's. Seating capacity is limited to 25%, or a maximum of 50 people per screen. Shea's can only reopen when people are able to once again sit shoulder to shoulder, and it's anyone's guess when that can happen again.
"We need to be able to run at full capacity," said Michael Murphy, Shea's president. "Touring Broadway shows carry a significant number of overhead costs and personnel and stagehands and musicians."
So now, the theater sits dark.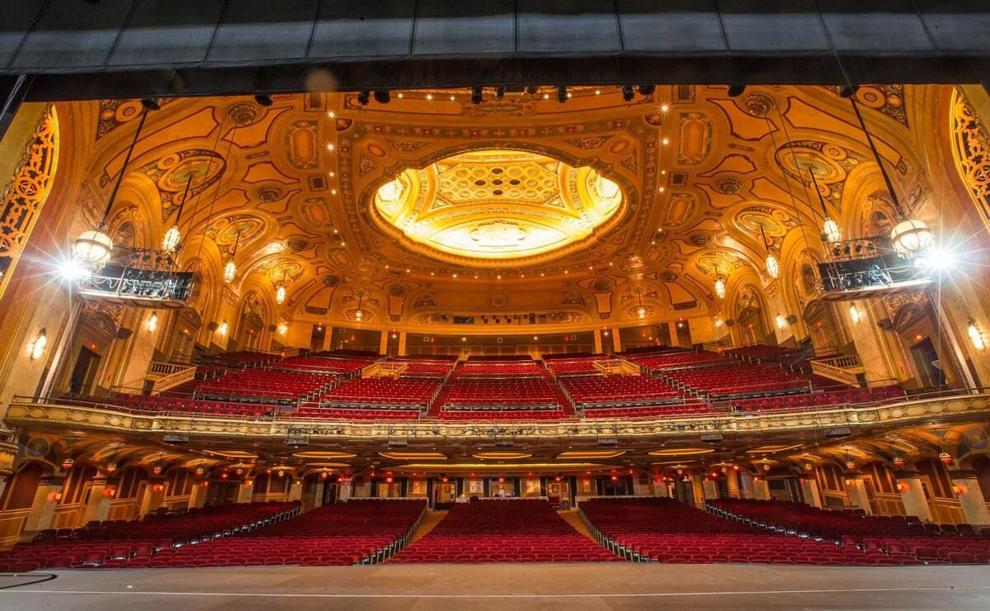 The much-anticipated return of "Hamilton" was expected to be on Shea's Buffalo Theatre's stage this month through Nov. 22. 
Since shutting down on March 12 due to the coronavirus, Shea's Performing Arts Center had to cancel the remainder of its 2019-2020 Broadway Series and is now staring at the possibility of losing its entire 2020-2021 season.
That is having devastating consequences for the nonprofit, which also operates Shea's Smith Theatre and Shea's 710 Theatre.
"We have no income," said Michael Murphy, Shea's president. 
"The financial is very significant and very painful, and it is going to take a long time to work our way out of that when we are back to performing," he said.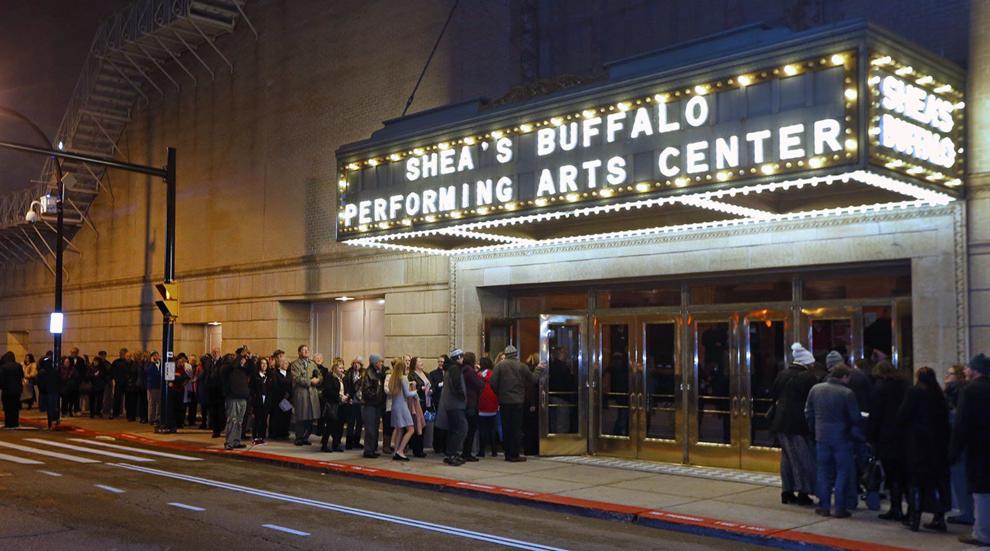 Some theatrical programs have been livestreamed in coordination with other performing arts centers, including the current series "The Women of Broadway." But the programs are as much of a service for Shea's theatergoers than money makers, Murphy said. 
"We'll be lucky if they break even or we make a few dollars on them," he said. "But we feel it's important to remain connected with our patrons through these programs."
The theater has already used funds set aside for other projects, including an elevator to the balcony that's been on the drawing board for years.
Financial support from longtime donors, including foundations, corporations and individuals, have lessened the pandemic's impact.
But their help and federal government aid haven't been enough to prevent job losses.
The Paycheck Protection Program helped keep staff on the payroll, but that ends on Monday when seven people – almost a quarter of the staff – will be laid off.
Murphy said he and the senior staff have taken wage cuts.
"No one's been spared," he said.
"All of the show staff – the hundreds of stagehands who work here and other venues and on films, the wardrobe folks, all of our local actors, the usher captains, ticket takers, concessions, waiters, you name it – had to be laid off after March 12," Murphy said.
Shea's has pushed back its projected reopening to summer 2021, hoping it will be sooner but aware it could be later.
It won't happen until the Covid-19 pandemic subsides. 
Murphy said questions surrounding safety protocols, rehearsals or how they will mix in shows that need to be rescheduled with newer productions haven't been addressed yet.
These are questions all large performing arts theaters are struggling with, said Murphy, who serves as president of the National Alliance of Musical Theatre.
When the time comes for audiences to return, Murphy sees one clear objective: "We have to make sure it's a great experience for them."
And theaters will emerge as more essential. 
"While the arts may not be essential today, or as essential, I think we will be even more essential as we come out of Covid," he said. "People are hungry for these types of experiences, and we need that nourishment, that wonderful feeling you get by experiencing the arts."
It's been months since clusters of visitors walked around Frank Lloyd Wright's Martin House Complex with a tour guide.
Because of the pandemic, attendance has plunged 75%, revenues are down 50% and staffing has shrunk 35%. Marketing expenditures have been eliminated.
This isn't how Mary Roberts expected 2020 to go.
"This was going to be the year," said Roberts, the Martin House Complex's executive director. "We restored the buildings, recreated the landscape, built the business and were ready to welcome tens of thousands of visitors from across the country."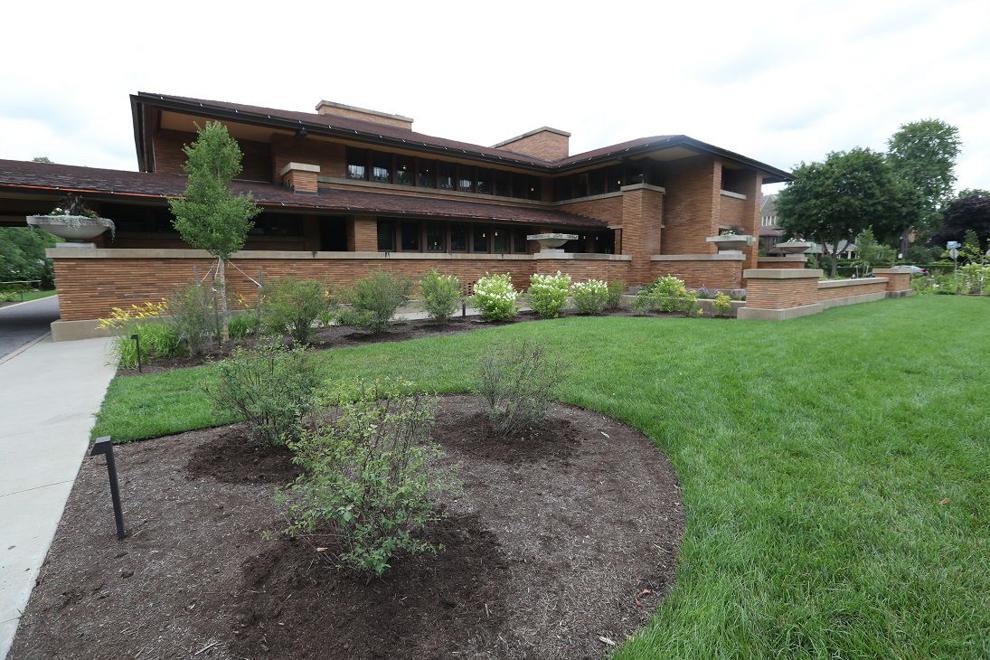 Instead, the Martin House Complex's doors were shut for four months and reopened to a changed world.
Self-guided tours are available. And virtual tours of the Martin House Complex are being developed for the website, which will allow students to see the site when schools can't make field trips there. While both are intended to complement docent-led tours, they aren't a substitute for them. 
"The thing for us is we depend to a large degree on travel and tourism," Roberts said. "We are greatly impacted by the reduction of tourism across the country. We are not seeing the visitors from outside the area, which is our major market."
After spending money on restoration for years, this was supposed to be the year to begin building a reserve fund. But that hasn't been possible.
"Unfortunately, we will accumulate some deficits this year that will need to be paid out of future operations," Roberts said.
Martin said she hopes an annual fund campaign underway will narrow the Martin House Complex's financial gap, but knows it could also be a long time before things turn around.
"My goal is to run a financially responsible tourist destination for the benefit of our community," she said. "How we would do that if the pandemic continues remains to be seen."
The Buffalo Philharmonic Orchestra has had its share of sour notes this year.
The 2019-2020 season resulted in a loss of $1.6 million in ticket and other revenue after 32 concerts were canceled . 
The orchestra was able to balance its budget and keep everyone employed through the season that ended Aug. 31 because of the government's Paycheck Protection Program. But the 2020-2021 season, with revenue down 27%, has presented another set of challenges.
"We are bracing for a $1 million deficit," Hart said.
Concerts are being livestreamed for season ticket holders, but there has been a steep reduction in subscribers.
"Last year, we had maybe 6,000 subscribers signed up for all of our different series," Hart said. "This year we maybe have 2,000."
The musicians agreed to a reduction from 40 to 35 work weeks, which will save the BPO about $1 million in wages and benefits. 
The BPO staff was cut 20% by eliminating five positions through attrition and leaving openings unfilled.
"The bright side is that I think it has pulled our organization together as a team – board, staff, orchestra – and everybody is working 200% to try to solve problems creatively and to stay positive," Hart said.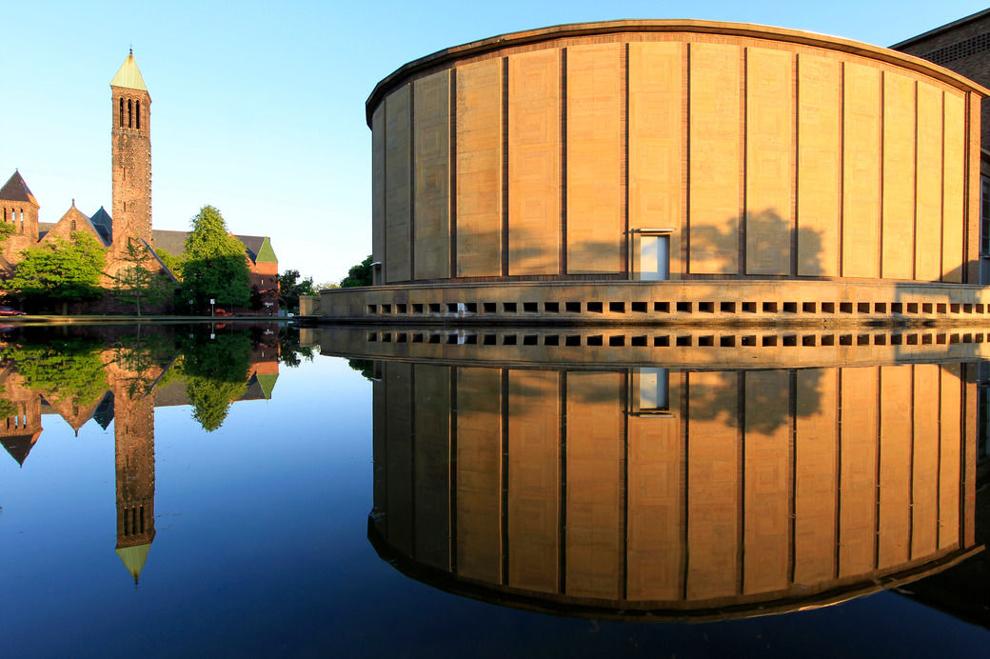 The BPO is trying to close its funding gap with an appeal to donors. 
"The deficit is not crippling, but it's worrisome and it can't go on," Hart said. "We can't fool ourselves into thinking we are somehow miraculously going to get back to work or find a million-dollar donor. We have to be very realistic about what the future holds."
The BPO initially expected to stream concerts for the first four months of its season, ending in December. Now uncertainty reigns.
Although presenting concerts digitally won't make up for the loss of revenue, Hart sees it as an opportunity to reach people beyond Western New York's borders and to try new ways of presenting the orchestra.
"These are things that are moving our entire industry forward into the 21st century that maybe it had been resistant to," Hart said. "There is nothing we shouldn't be looking at right now in terms of how we should be changing our organization to meet the needs of our team," he said.
The orchestra has been abiding by social distancing protocols on stage, which has required shrinking the orchestra. Where once 75 to 90 musicians performed on stage, now 20 to 25 do so. 
Still to be determined are the safety protocols that will need to be put in place when Kleinhans eventually reopens. The BPO doesn't need to operate at near or full capacity like Shea's because it is less reliant on earned revenue, such as ticket sales.
"Right now we have gamed out that we would open with 25% capacity, and it's a 2,400-seat hall so we're talking about 500 seats," Hart said. "We have plans to space out the seats much like the movie theaters are doing, 6 feet apart and people wearing masks. We might do an extra concert to fit everyone in."
Hart said a worst-case scenario would be no live concerts until fall 2021.
"I imagine there's a worse case than that, where they say everybody has to stay home, but we haven't got to that part yet," he said.
Mark Sommer covers preservation, development, the waterfront, culture and more. He's also a former arts editor at The News.