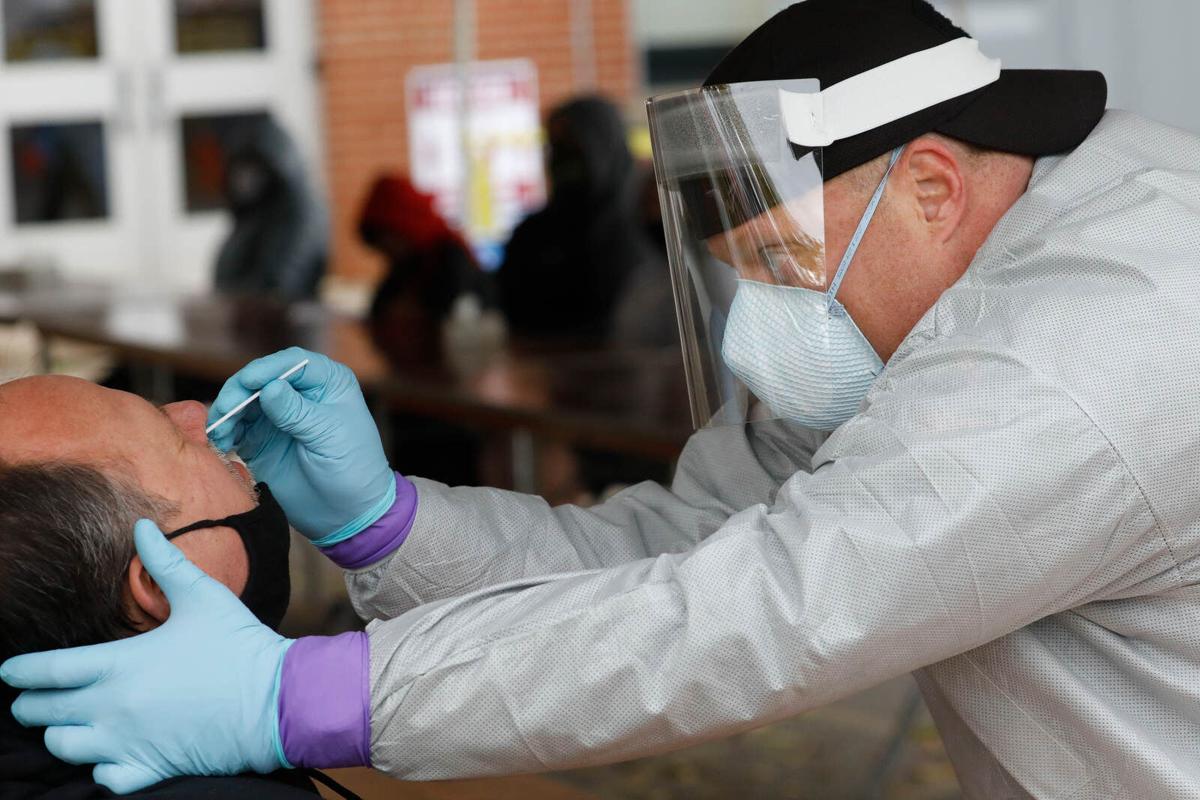 If a second wave of coronavirus arrives, what will be different? Fifth story in a series.
Experts say Western New York is more prepared to keep up with demands for Covid-19 testing than it was last March, when the pandemic overwhelmed testing capacity here and across the country and many people who wanted or needed a test couldn't get one.
But kinks in the supply chain for critical materials still plague laboratories across the country and could threaten to slow down testing efforts – even as more people experience symptoms of Covid-19 with the onset of a new flu season.
"The fundamental problem that we're still struggling with has been supply chain," said Dr. John E. Tomaszewski, chief of service, pathology and laboratory medicine for Kaleida Health.  "This has to stop. There is no reason why we should put our healthcare security at risk by offshoring these essential manufacturing processes."
The supply chain problems have led to other issues for labs, which now are forced to have many types of tests on different pieces of equipment, complicating matters for care providers and lab technicians, he said.
Diagnostic lab tests for Covid-19 are generally highly accurate for detecting infection in a person, but they have shortcomings in helping contain spread because they are expensive and time-consuming. An infected person may sometimes wait days for a result, potentially spreading the disease to others in that time.
To complement lab testing, state officials are now rolling out hundreds of thousands of new rapid tests that are less precise, but deliver results in 15 minutes, are cheaper and don't require complicated lab processing work.
Kaleida has done more than 130,000 lab tests, making it one of the region's largest testers. Kaleida found its Covid-19 testing stride in June, using highly robotized machines that could process hundreds of specimens in a few hours, Tomaszewski said.
The region's average positivity rate rose to 1.6%. But Erie County saw a significant one-day swing, which doubled from Sunday to Monday.
But the lab hit a serious snag when shipments of thousands of pieces of engineered plastic known as a pipette tips stopped arriving from an overseas manufacturer. By the end of July, Kaleida lost more than 90% of the testing machines' capacity because the lab ran out of tips, which are used in transferring precise amounts of liquids during testing, Tomaszewski added.
Rather than wait for the pipette tips, the Kaleida lab has spent two months building back its testing capacity with other systems and machines that test for Covid-19. Kaleida now has seven different coronavirus testing platforms, including a rapid test put in place just this week, according to Tomaszewski. The Kaleida lab can run as many as 1,500 tests per day, he said.
At least the supply-chain break down with the pipette tips happened over the summer, when most people tested at Kaleida were not sick.
"As things re-opened up, we had to deal with those additional calls on testing, but the number of people getting infected in the summer was clearly lower," Tomaszewski said. "So, we were lucky that way."
That dynamic is changing now.
Flu season: new challenges
The return of cold and flu season means more people will be experiencing symptoms of a Covid-19 infection. It also means more people may end up seeking a Covid-19 test to find out if they have the virus. In addition, with colder weather, people are spending more time indoors, where coronavirus spreads more easily.
An Oct. 10 gathering at Knights Creek Church in Scio has been connected to 18 positive cases, the Allegany County Health Department said.
More than 800,000 Covid-19 tests already have been done in Western New York since March. But most of that testing happened as the prevalence of flu and other respiratory viruses was subsiding in the region. Those diseases are on the upswing again, putting renewed emphasis on the role of testing in keeping spread of the highly contagious coronavirus in check.
"Now, we are moving solidly into a new respiratory virus season, and there are arguably a dozen different viruses – any one of which can really cause serious disease , that have pretty much the same symptoms," said Tomaszewski, who also is professor and chairman of pathology and anatomical sciences in the University at Buffalo's Jacobs School of Medicine and Biomedical Sciences. "Testing's the only way you're going to figure out what you've got."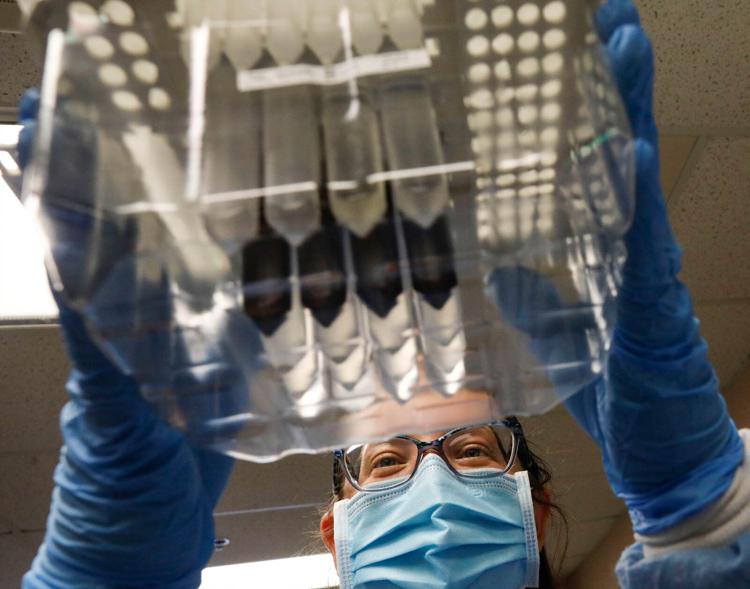 Catholic Health relies on four testing platforms to perform 300 to 500 Covid-19 tests per day, mostly on expectant mothers, patients entering hospitals for surgeries and other procedures and emergency room patients, said Martin Boryszak, senior vice president of acute care at Catholic Health.
Like Kaleida, Catholic Health added platforms as redundancy after encountering supply chain problems. Fortunately, supply issues have not happened at the same time for the four platforms, Boryszak added.
"We're not done as far as trying to increase our testing capacity. We're not satisfied with the number of platforms or the existing capacity with those platforms," he said.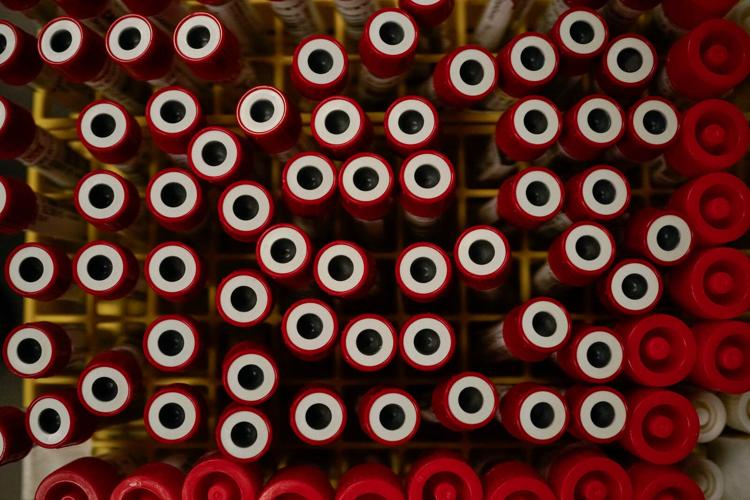 Erie County's public health laboratory currently can process up to 500 diagnostic tests per week, according to spokeswoman Kara Kane.
The county also is using rapid test machines on loan from the State Health Department to test about 800 people per week. The rapid tests primarily are being used for students and school staff who have symptoms. Most schools require symptomatic staff and students to stay out of the classroom until their symptoms subside and they get a negative Covid-19 test.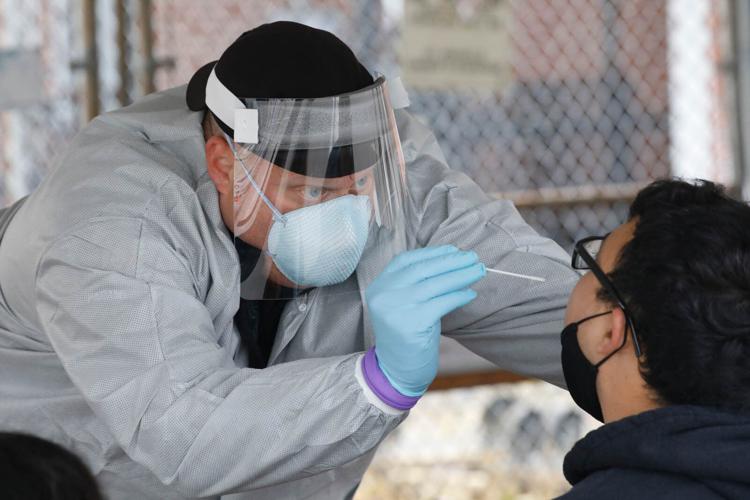 The state also loaned five rapid test machines to Niagara County, which has been using 2,250 test kits on staff in area school districts.
"I would love to test anybody who wants it, all students, everybody out in the community. But 2,250 test kits and 216,000 residents in the county, the math's not there," said Daniel J. Stapleton, Niagara County public health director.
The current testing is a "good form of surveillance," he said. "It's a moment in time. It can change tomorrow, but we're trying to give people an idea of where they stand at that moment in time."
Stapleton said he has ordered another 17,000 rapid test kits from the state and is "confident that we have a plan in place to respond if we get an uptick of cases."
The state Health Department, using federal aid, purchased 250 Abbott ID Now rapid testing machines in August at $2,500 each, and an additional 250 machines in October, said Jonah Bruno, state Health Department spokesman. Ten machines are currently on loan to Erie County, five to Niagara County, nine to Chautauqua County, eight to Cattaraugus and seven to Allegany. The state distributed 85,000 tests to be used with the machines throughout New York, Bruno said.
A new rapid antigen test called BinaxNow also is being introduced nationwide, and New York has received 1.1. million BinaxNow Rapid AG cards, Bruno said. The test cards reveal a positive or negative result on a nasal swab specimen within 15 minutes.
Abbott, which developed the test, expects to manufacture as many as 50 million cards per month in two new U.S. facilities.
Rapid tests don't require lab processing, provide results within 15 minutes and cost significantly less than the standard clinical polymerase-chain-reaction (PCR) tests processed in labs.
Some medical experts believe low-cost rapid tests – even though they are less sensitive than PCR tests, potentially leading to greater numbers of false negatives and positives – are a better tool in limiting coronavirus spread, if people can be tested multiple times per week.
"The key question is not how well molecules can be detected in a single sample, but how effectively infections can be detected in a population by the repeated use of a given test as part of an overall testing strategy – the sensitivity of the testing regimen," Dr. Michael J. Mina, assistant professor of epidemiology at Harvard University, said in an article he co-wrote recently in the New England Journal of Medicine. "The tests we need are fundamentally different from the clinical tests currently being used, and they must be evaluated differently."
Testing has grown dramatically in New York and some other parts of the country since March, when 130 public health laboratories were the only entities allowed to test for the virus in the U.S., using a regimen developed by the Centers for Disease Control and approved by the Food and Drug Administration.
The FDA has since granted 227 emergency use authorizations allowing other methods of testing for Covid-19 that are currently being employed at clinical labs, including those run by Kaleida and Catholic Health.
"As a lab, in a certain respect, things are better, in terms of there's way more tests. The initial problem that there were no tests, (or they were) not approved, that kind of stuff, that's gone away. The market has responded very, very strongly to that," Tomaszewski said.
Across the country, 1.2 million tests were done on Tuesday, compared with 112,535 on April 1. Erie County tested 4,264 people Tuesday, compared with 571 on April 1.
But current testing numbers should be much higher, according to researchers at the Brown University School of Public Health and the Harvard Global Health Institute, who developed a calculator that analyzes levels of testing needed to open the economy and send children back to school safely.
The calculator suggests the U.S. as a whole should be testing 4.4 million people per day, using an approach that regularly screens more asymptomatic people, as well as people exhibiting symptoms. New York is among nine states that currently meet the calculator's testing targets.
The Buffalo News: Good Morning, Buffalo
The smart way to start your day. We sift through all the news to give you a concise, informative look at the top headlines and must-read stories every weekday.