Kevin Lippes of Amherst has a nasty cough, a fever and a story to tell.
He feels terrible about the way he moved around the Buffalo area before he knew he had the virus. He went to the Wegmans on Alberta Drive and to the Walden Galleria. But he had gone to his primary care physician and was diagnosed with bronchitis, not COVID-19.
Since his case was confirmed, he has read unkind comments on news websites about people with the novel coronavirus. He saw one comment about how the public should know exactly where each convalescing patient lives so the general populace can make sure they stay inside.
"Sorry. That to me means, 'Let's grab our pitchforks,' " Lippes said.
"Just remember that we are human beings," he told The Buffalo News. "None of us did anything wrong. We are your neighbors. We will be there for you. All we ask is you do the same for us."
Lippes said he and his live-in significant other, Amanda Ocasio, took the train to New York City to celebrate their birthdays, which fall on the same day but one year apart. They took the precautions with hand-washing and social distancing as much as they could.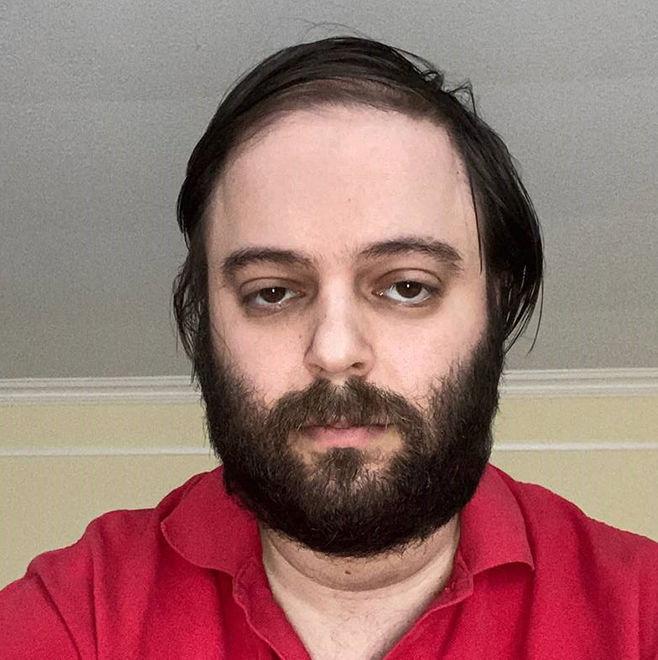 They arrived back in Buffalo shortly after midnight on Tuesday, March 10. When he got ready for work the next morning he had sore muscles, nausea and a wet cough. He told his boss – at a company where he works in information technology – that he was calling in sick.
His primary doctor told him he did not match all the symptoms outlined by the Centers for Disease Control for COVID-19, so she tested him for the flu. She then diagnosed him with bronchitis, Lippes said, gave him an inhaler and sent him home.
He went to the Walden Galleria from 6-8 p.m. that day, March 10, visiting the food court, the new wing and the original wing's first and second floors. The next day, he went to Wegmans to stock up. That night he felt terrible. A severe headache had settled in.
"I wouldn't have been able to sleep if I hadn't taken sleeping pills," he said.
He continued to feel nauseous and sore with a cough. He went to an urgent care location, and a physician assistant there clearly suspected novel coronavirus but did not have a test, he said.
His parents, with whom he lives, and Ocasio advised him to go to an emergency room. Though Lippes didn't have a fever at the time – he thinks it's because he is diabetic – a doctor at Millard Fillmore Suburban insisted he be tested.
He was then sent home and told to self isolate until the results were known. The doctors said the same to Ocasio. Both locked themselves in a room with their cats.
"The waiting started, which was horrible from a psychological standpoint," Lippes said.
Either late Sunday or early Monday, someone from the Erie County Department of Health called  and told him he had tested negative. Lippes said he went and told his parents, then walked into the kitchen.
"I'm thinking I'm fine,'' he said.
An hour later, the Health Department called again. There had been a mistake. He had actually tested positive.
County officials did not immediately respond to requests about that mixup Wednesday. But they have said the first batch of tests they conducted – for dozens of people – were inconclusive, so they were redone.
Meanwhile, Lippes' parents, both over age 70, have been tested and are waiting for the results. Ocasio is about to be tested. And Lippes has been left to regret any role he had in spreading the disease.
Friends he may have exposed are asking him about their own symptoms. He fears he might have been the first case in Erie County, but no one can be sure. Other cases were confirmed around the same time.
"It's made me feel like I'm some sort of a typhoid Mary," he said.
"...We all don't want to be that first person, right?"