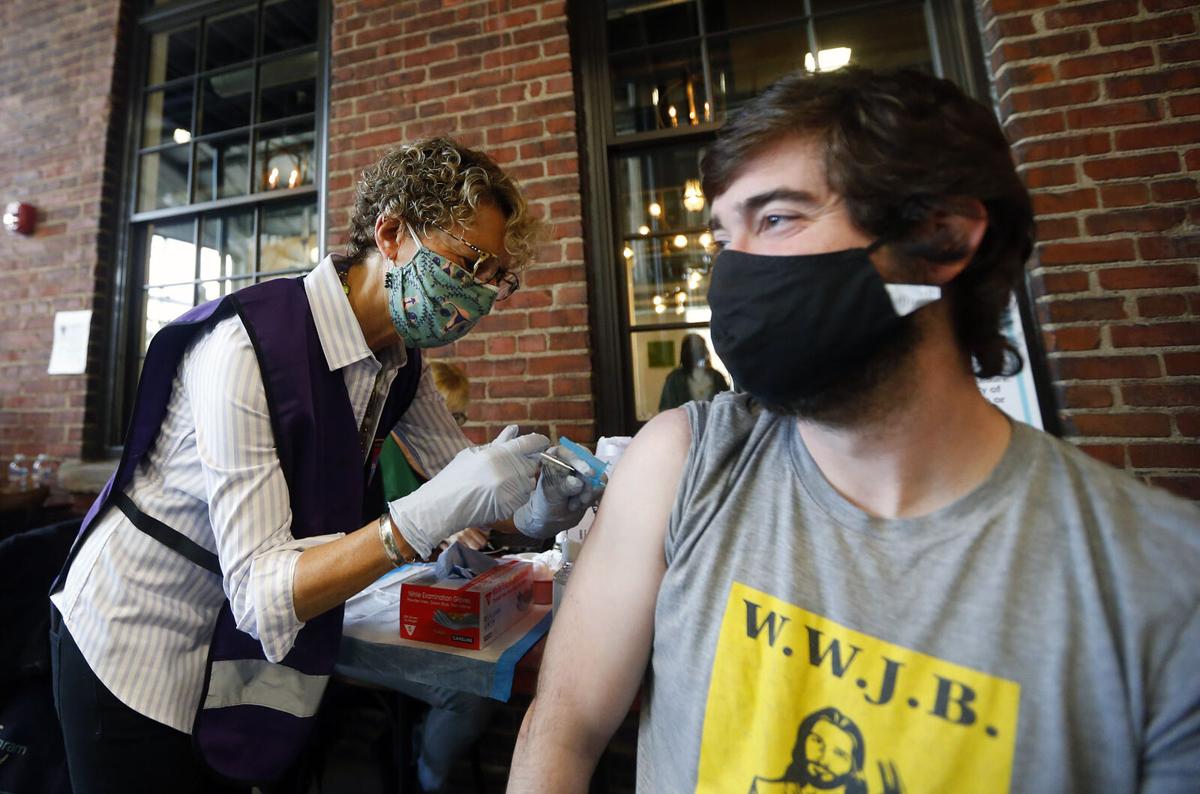 New cases of Covid-19 in Erie County have been climbing by double-digit percentages every week since mid-July. Last week saw a 20% increase in cases over the prior week. In fact, with new cases starting to surpass 1,000 a week, the numbers are at their highest levels since early May. 
So why aren't we seeing local and state leaders impose the same economic shutdowns and capacity restrictions that existed back then?
Because in early May, Erie County was reporting 200 patients with Covid-19 in hospital beds. But as of this past Sunday, fewer than half that number have been hospitalized. Over the past week, the county's hospitalization figures have hovered between 88 and 98 cases a day. 
A similar pattern is playing out at the regional and state levels. 
The bottom line: Because more county residents are vaccinated, fewer people are suffering serious illnesses and fewer are dying due to the virus.
Key among the new school reopening mandates is that everyone has to wear a mask inside schools and on buses.
Of the 210 people who have died of Covid-19 since April, 92% were not fully vaccinated prior to infection, Erie County Executive Mark Poloncarz said Tuesday on Twitter.
That doesn't mean that the trendlines don't bear watching. While hospitalizations are far lower than they were in mid-November through mid-May, hospitalizations and intensive care units for the month of August, so far, have shown a slow creep upward. Western New York's seven-day positive test rate of 3.6% is actually higher than the state's rate of 3.2%.
And with thousands of children – many of whom still have no access to the vaccine – preparing to return to school, those numbers could easily climb.
Balancing the need for children to return to school full time and the need to contain risk of Covid-19 spread, Poloncarz and Erie County Health Commissioner Gale Burstein rolled out new, comprehensive school reopening guidance on Monday. And newly sworn-in Gov. Kathy Hochul announced a universal mask mandate at all public and private schools Tuesday.
With 198 new cases Friday, Erie County has crossed the threshold from "substantial" to "high" transmission of Covid-19.
Individuals in their 20s and 30s have been constituting the highest numbers of positive cases week over week, accounting for 40% of all new cases, according to the latest data released by the Erie County Health Department.
But those in the 70 to 79 age group saw the largest increase last week, nearly doubling from 35 cases to 69 cases. Currently, however, they still are the second-lowest age category for confirmed cases last week. All younger age categories had higher case numbers.
Last week's numbers also moved Erie County from a "substantial transmission" category to a "high transmission" category, based on benchmarks set by the U.S. Centers for Disease Control and Prevention.