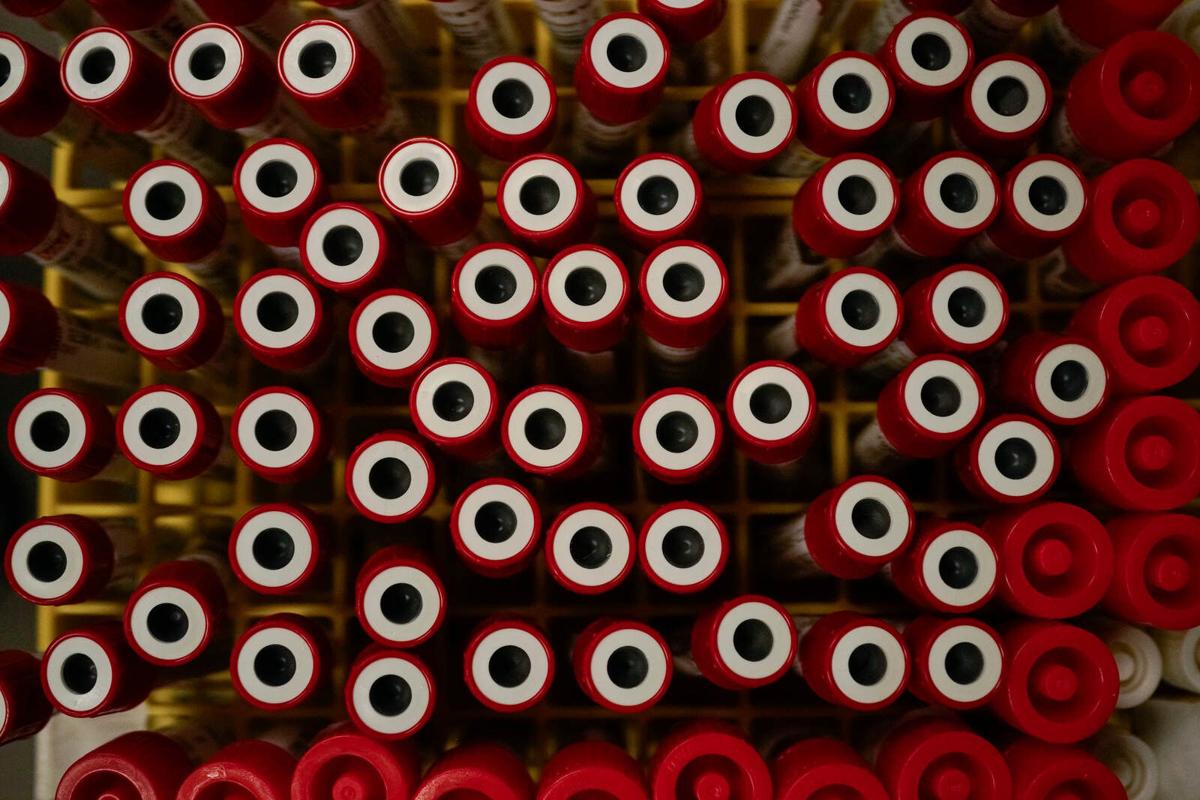 Covid-19 infections are rising again across the region after three solid months of a steep decrease. But they're increasing far more sharply in one key demographic: teenagers and young adults under 30. 
Young adults have accounted for a disproportionate share of cases through much of the pandemic – both in Western New York and across the country, according to data published by the U.S. Centers for Disease Control and Prevention.
But this uptick is notable for its timing: It comes amid an unanticipated spring surge in both new infections and hospitalizations, and on the brink of an expansion to the vaccine rollout that will make upward of 200,000 young adults in Western New York eligible for shots. 
By some accounts, the vaccine has already cut down infection rates in other age groups. The elderly aren't the ones "catching these new cases," Erie County Executive Mark Poloncarz said Tuesday.
"Most of those individuals have been vaccinated," he said.
More than 127,800 Western New Yorkers have contracted Covid-19 since March 2020 and 2,501  h…
These insights are part of a Buffalo News project to track and analyze critical Covid-19 metrics. Using data from the state and local county departments of health, as well as the state Department of Education and the New York Times' national coronavirus database, The News is tracking the still-unfolding story of Covid-19 in Erie, Niagara, Chautauqua, Cattaraugus and Allegany counties.
Those data show that the pace of vaccinations continues to accelerate – but not nearly as quickly as the rate of new infections. Average daily cases are up more than 70% in the past two weeks, an unanticipated jump that experts attribute to some combination of pandemic fatigue, economic reopening and the spread of more transmissible variants. 
But the past three months of case data from the Erie County Department of Health, the only local jurisdiction to report the ages and ZIP codes of confirmed Covid-19 patients, reveal a sharp divergence in infection trends between younger and older residents. Since early March, new cases among 20-somethings more than doubled, for instance. By comparison, elderly residents in their 70s and 80s – among the most at-risk of severe complications – saw a far more moderate uptick, from 104 to 145 weekly cases.  
At a time when vaccine availability is becoming more plentiful, so is bad news coming out of Erie County – and the greater region – regarding confirmed Covid-19 infections and hospitalizations.
Younger people in their 20s and 30s also make up a larger proportion of New York State hospitalizations now than they did at the height of the second wave, according to a report published Tuesday by the Department of Health and Human Services. So, too, do people in their 40s, 50s and 60s, many of whom only recently became eligible for vaccination. 
The question now, as it has been for months, is how quickly the region can vaccinate that younger, far larger general population. Western New York received its largest-ever allocation of vaccines last week, and providers are now giving more than 12,000 shots per day, on average.
In a presentation shared with local vaccine providers Tuesday, representatives from the Western New York Vaccine Hub estimated that, at current rates, 70% of the regional population would be fully vaccinated by Labor Day weekend. Until then, public health officials have urged residents of all ages to continue masking, practicing social distancing and taking other mitigation measures. Notably, a report published by the CDC in the summer found that young people were least likely to adhere to these kinds of recommendations. 
Since Western New York recorded its first case of Covid-19 on March 14, 2020, roughly more than 104,000 people have tested positive for Covid-19. Nearly 2,300 people have died of the disease.