A Niagara Falls woman said her foster father raped her when she was a teenager, resulting in the birth of a boy in 1975. Another woman said a case worker threatened to have her arrested when she reported in the late 1980s that her West Seneca foster father was sexually abusing her. Three siblings accused their foster father of molesting them in 2007 in a Buffalo home.
The disturbing complaints are part of a growing number of Child Victims Act lawsuits targeting counties for alleged abuse in New York State's foster care system, as a two-year window allowing such lawsuits to proceed closes on Saturday.
While the bulk of the more than 1,000 Child Victims Act lawsuits in Erie County and 9,200 across the state focus on abuse by clergy, Boy Scout leaders and teachers, foster care is facing similar scrutiny, especially in recent weeks, with dozens of new cases alleging abuse by foster parents, foster siblings and institutional care providers.
The primary defendants in the foster care lawsuits are counties, the legal custodians of children in foster care. Erie County is accused of negligence in at least 30 Child Victims Act lawsuits related to foster care.
Attorney Marci A. Hamilton said she isn't surprised by the flurry of foster care cases, given credible studies that show foster children are four to 10 times more likely to be victims of sexual abuse.
"There's so much reform needed in both the congregate care scenario and the foster care scenario," said Hamilton, founder and CEO of Child USA, a national organization that advocates for improved child protection laws. "Children are more at risk in those scenarios. In some ways, it's like a frontier that we're just now beginning to understand."
Child USA for years has pushed for more expansive statutes of limitations in child sex abuse cases across the nation. Hamilton said window laws such as the Child Victims Act in New York are key to unlocking systemic problems that allow abuse to fester unchecked and in secret.
"The value of the window is the power of discovery," she said. "It's the only way that we ever find out about how the system put children at risk. Criminal prosecution doesn't do that. That is really aimed at the bad acts of either the perpetrator or maybe occasionally the organization. But they don't go into the systemic ways in which children were just routinely permitted to be abused. That's what these lawsuits do. It's so much more than just dollars."
The uptick in foster care cases in recent weeks also shows that there are victims who would benefit from a longer window, said Hamilton.
Most of the foster care cases in Erie County involve alleged abuse from decades ago, but current county taxpayers likely will end up paying the costs to defend against the lawsuits, as well as settlements and jury awards.
The counties "failed to act in some way. They failed to protect the child and then the child became the victim of a predator," said attorney Scott Duquin of Herman Law, which represents dozens of plaintiffs in foster care cases across the state. "The effects on a child are devastating. I have clients from all walks of life – from incarcerated to very highly educated professionals that hold licenses – but they all suffered and they continue to suffer."
Foster children are probably the most vulnerable kids in society, Duquin said.
"We put a system into place to take care of needy children in New York State and unfortunately that fell short," he said.
Erie County Attorney Michael Siragusa declined to comment directly on the claims.
The CVA cases will be handled in-house by county lawyers, he said.
"You search for records, documents and do your best to see what's still out there that hasn't been destroyed and see if there's still witnesses around that can speak to what the allegations are and do your best to defend against it," said Siragusa. "The burden is on the plaintiffs, of course, to prove their case. So, the lack of witnesses and evidence is something they have to overcome as well."
Counties across the state have been named as defendants in CVA cases involving foster care, said Stephen J. Acquario, executive director of the New York State Association of Counties.
And while they aren't disputing the rights of plaintiffs to seek justice for harms inflicted on them when they were children, many counties are struggling to locate records from decades ago, especially when it comes to insurance coverage, he said.
"Defending the taxpayers has surfaced to be a bit of an issue, as to who is responsible for that defense and paying for that defense of the taxpayers for these accusations," he said.
Unlike in most other states, New York counties are mandated to provide federal health and human services programs, including foster care, he added.
Acquario and Siragusa said they were not aware of any CVA cases against a county that already had progressed to trial or settlement.
It was still too soon to know what impact, if any, the CVA cases might have on county taxpayers, Acquario said.
Suit: three siblings abused
At least one case from Erie County involves abuse alleged to have happened less than 15 years ago.
Three siblings accused their foster father of molesting them in 2007.
The siblings, who now live in Fort Lauderdale, are identified only by initials in the lawsuit filed by New York City attorneys Jordan K. Merson and Matthew G. Merson.
They allege that Joseph Gonzalez molested them more than 50 times over the course of the year, and that the abuse stopped only after they were placed in the custody of someone else.
Gonzalez denied abusing the children and said he passed a lie detector test given by State Police at the time the abuse was alleged in 2007, according to court papers.
"I never engaged in sexual conduct with any of my foster children," Gonzalez said in a handwritten answer to the complaint filed in State Supreme Court. "Foster children were like my own. I would not harm them."
Gonzalez said he was a good foster parent and "did what I had to do to have the children a safe and secure place to live."
Some cases date back to the 1960s, 1970s and 1980s.
A Niagara Falls woman who is suing Niagara County and its Department of Social Services said she was placed in the home of a Ransomville couple in 1973 and sexually abused on multiple occasions by her foster father.
In 1975, she gave birth to a baby boy in Our Lady of Victory Hospital in Lackawanna. The plaintiff's foster father was also the biological father of the baby, according to court papers.
In a case filed in June against Erie County, a woman identified by the initials M.T. said she was placed into a West Seneca foster home in 1987 and sexually assaulted repeatedly by her foster father, William Weaver. The abuse happened in the home, inside Weaver's work truck and on camping trips, according to court papers.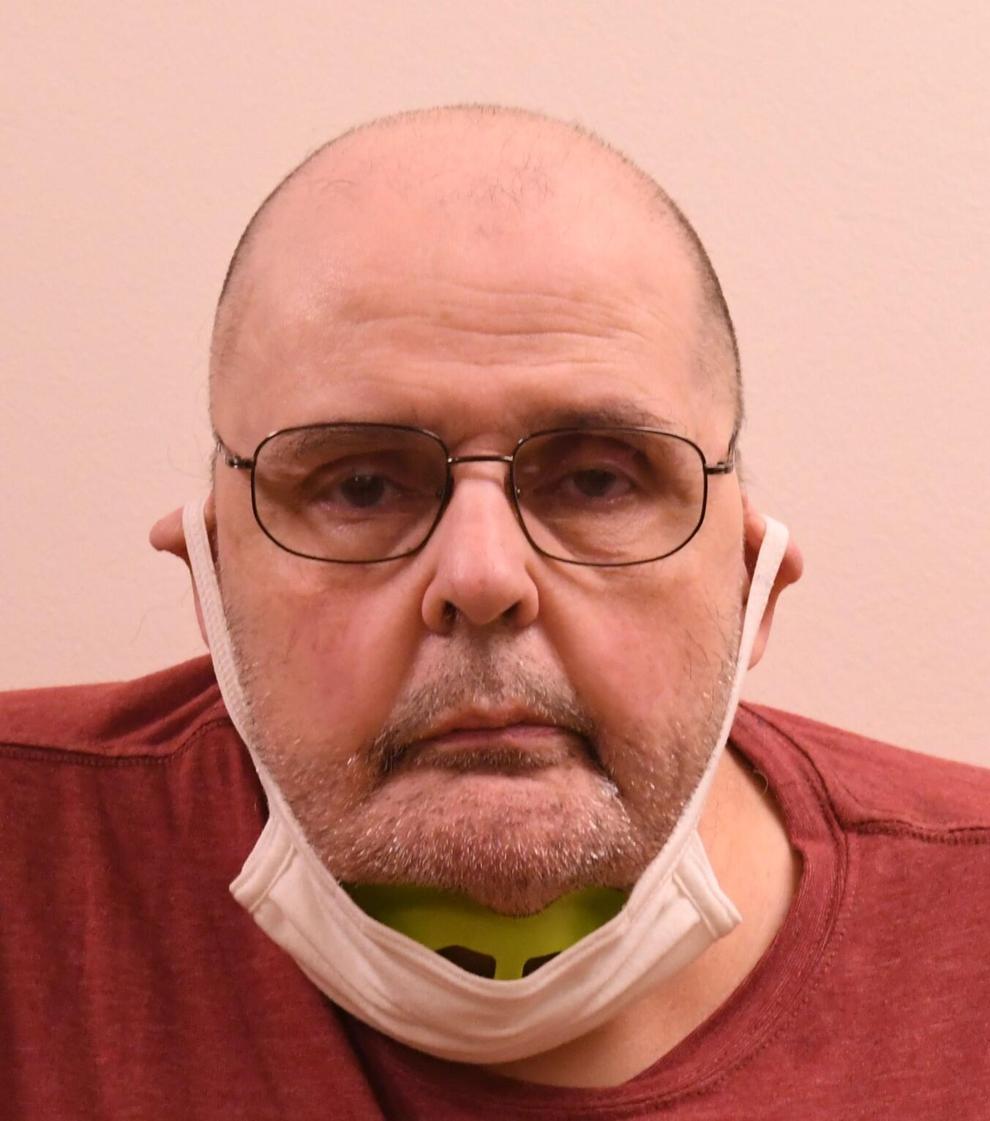 When M.T. ran away from the home and reported the abuse to her case worker, the case worker threatened to have her arrested, court papers said. M.T. was then returned to the Weaver home.
The lawsuit also alleges that the foster mother told M.T. the abuse happened because she was a "slut."
Weaver, 65, was convicted in 1994 of multiple sex crimes, including first-degree and third-degree rape, involving three underage females in 1988. He was sentenced to 10 to 30 years in state prison. Weaver currently is on parole and registered with the state as a Level 2 sex offender.