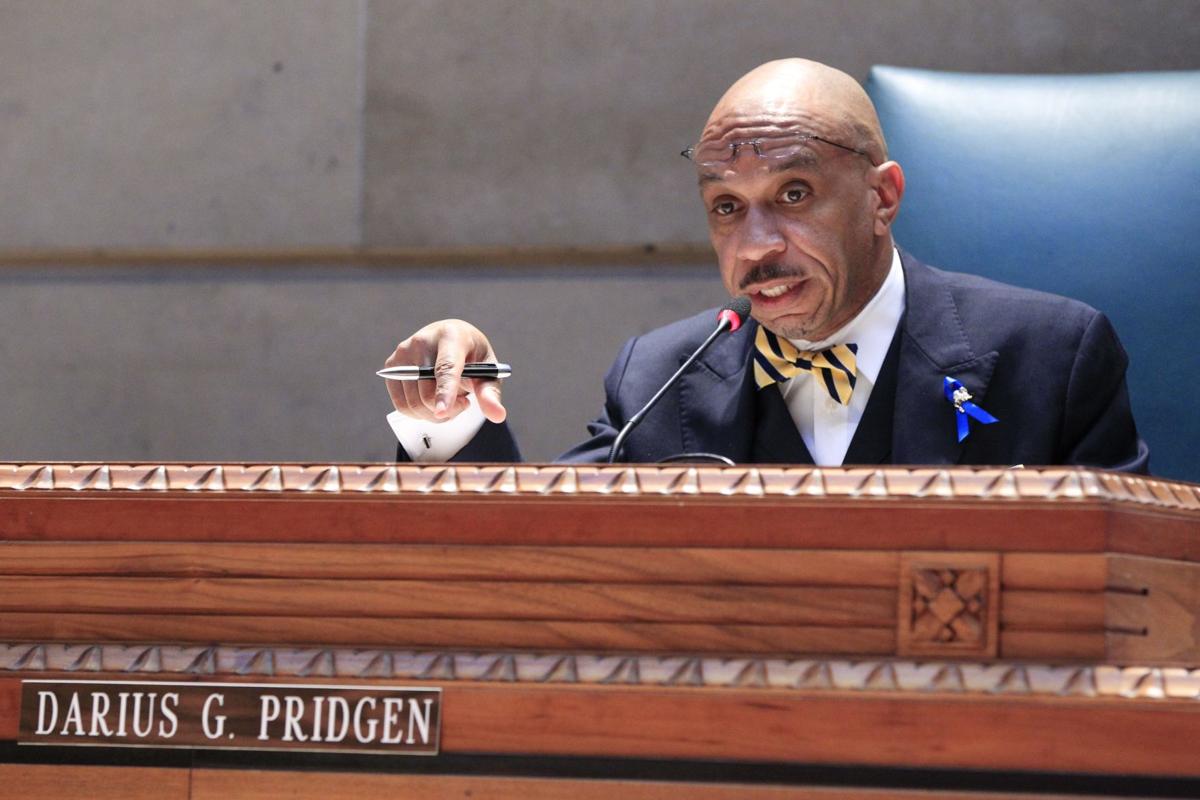 Buffalo Common Council President Darius G. Pridgen on Sunday was the first local public official to announce he has tested positive for the coronavirus.
Pridgen, 55, said he decided to go public to let his ongoing experience serve as a warning to others who may not be adhering to the guidelines to protect themselves against Covid-19. His adult son Craig was recently hospitalized for the virus and is now at home recovering.
In citing his belief in transparency among elected officials, Pridgen said, "Silence can be a killer. So I decided to share with you over these next few days a journey I did not expect to be on."
That journey will take place over Facebook, he said.
But the big message Pridgen wanted to get out on Sunday was prevention.
"The person who is coughing is not the biggest threat because you can tell. It's the one who is not coughing. It's that one who is walking around," Pridgen said. "There are so many people out there who have it and don't know it. This is the point.  They look healthy, they look strong, but they don't know."
Anyone who is experiencing signs of the virus, such as weakness or fever, he said, should follow Erie County guidelines that include:
Contacting their primary care physician
Social distancing from others
Personal hygiene, such as using wipes to clean items touched by the sick person and the thorough washing of hands
There were 414 confirmed Covid-19 cases in Erie County, and seven deaths,  as of late afternoon Sunday, according to the county's most recent statistics.
Pridgen said he was notified on Saturday that he had tested positive for the highly contagious virus, but had started self-isolation more than 11 days ago when he began to feel "loopy."
He explained that he is at greater risk than others because half his right lung had been surgically removed previously because of an unrelated medical condition.
And while Pridgen is the first known local official to go public, leaders of other countries, such as British Prime Minister Boris Johnson, and celebrities including actor Tom Hanks and his wife have revealed they have contracted the virus, also in an effort to raise public awareness.
Pridgen went live on Facebook earlier Sunday to announce he had contracted the virus and plans to share his health journey with daily updates. He said they will include sometimes humorous accounts because laughter can sometimes be the best medicine.
But there was nothing funny about how the virus gradually sapped him of energy and reduced him to bed rest. Unlike others who say they felt they were hit by a "Mack truck," Pridgen said, "For me, it was like I'd been hit by a compact car, then all of a sudden like a ton of bricks."
He said that in his deepest throes of the debilitating virus, tasks that he could normally perform in a matter of minutes suddenly took as long as an hour. "My mind wanted to do it, but my body was not reacting," he said.
His temperature would rise to 102 degrees, but there was no cough until the last few days as his condition started to improve. He also lost his appetite and ability to taste and smell, which others with the virus also have reported.
Pridgen also encouraged the public not to phone friends and relatives who have the virus in order to let them rest.
"You want to let that person heal. You want to let that person get better.  There are times you just have to pray for somebody," said Pridgen, who is also pastor and bishop of True Bethel Baptist's three churches in Buffalo and Niagara Falls.
At 2 p.m. Tuesday, he said he will lead the "virtual" Common Council meeting on the Council's Facebook page and it will  be available for replay later that day on the City of Buffalo's website.
"The work of government must go on," he said.