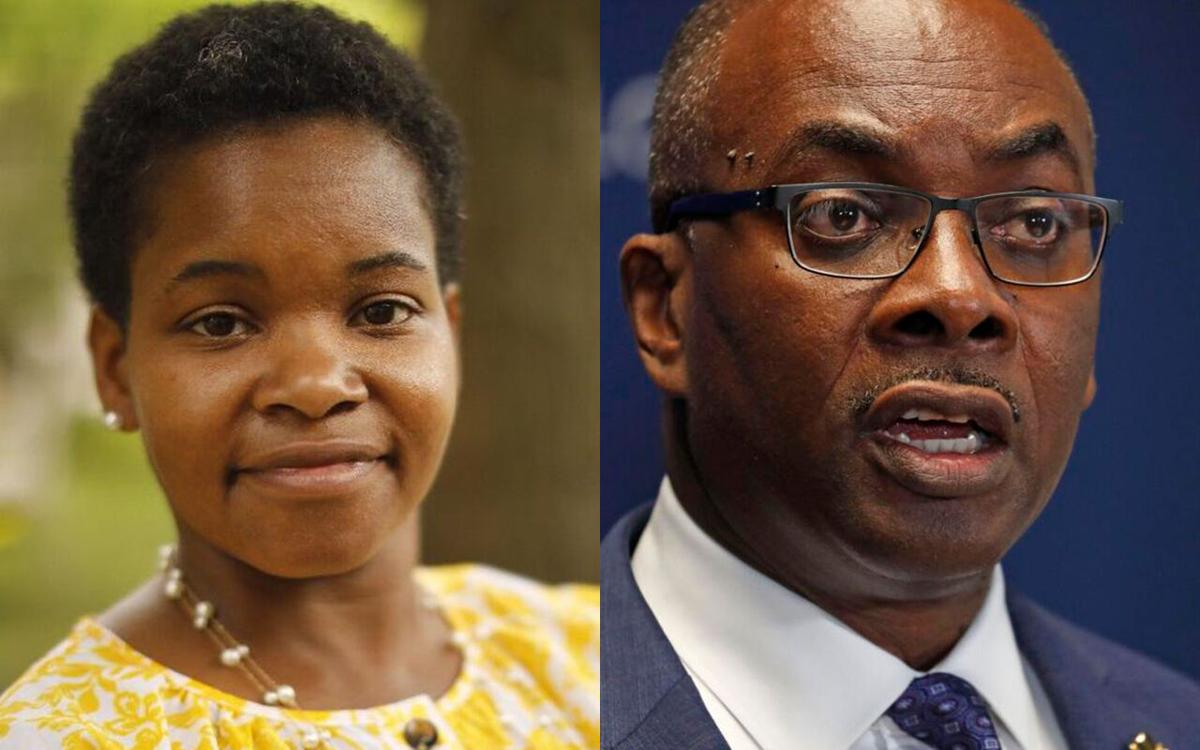 As a political consultant, Christopher M. Grant of Clarence has logged his share of media buys over the years in Western New York and across the country.
Grant, a Republican, observes the contest between two Democrats for mayor of Buffalo this year as an outsider. But he knows an official donnybrook when he sees one.
In a recently closed campaign reporting period, Walton, a political newcomer and democratic socialist, raised an average of $6,000 per day in a 33-day period, most of it after her June primary win.
"I think there are two big races in the country this year – Virginia governor and Buffalo mayor," he said. "And with attention comes money. It's not crazy to think this rises to the level of a hot congressional race."
But first, incumbent Mayor Byron W. Brown, a write-in candidate, and Democratic primary winner India B. Walton must raise the money – and lots of it. Grant believes extensive fundraising will fuel a campaign that will consume Buffalo beginning right after Labor Day – volunteers will ring doorbells, phone banks will log thousands of calls, direct mail will fill every mailbox and ads will saturate the airwaves. And each operation carries a hefty price tag.
"It will be well over $5 million," he predicted of the two campaigns' combined total, not discounting figures such as $8 million or even $10 million. "People should relish their summer TV shows, because after Labor Day it will be wall to wall India Walton and Byron Brown ads."
The Brown campaign has received a total of 18 donations for $5,000 each, but none of them after June 22.
For the moment, the campaigns are operating under the radar after Walton stunned the four-term incumbent in the June 22 Democratic primary, forcing Brown to grasp his only hope – a write-in campaign for the November general election. Both candidates have said little since then, though Brown occasionally surfaces at official press conferences and Walton pops up at community events.
But both are frantically preparing behind the scenes for the post-Labor Day blitz.
Deputy Mayor Betsey Ball, who is overseeing Brown's campaign for an unprecedented fifth term, said the mayor has slated "literally dozens of meet and greet neighborhood events" through the summer. With Walton expected to gain support from liberal groups across the nation, Ball is already noting that 70% of new contributions to the mayor stem from Buffalo residents at an average of $94.
"The mayor has always had the necessary resources, and will again to advance the educational component of how to do a write-in," she said. "Everyone understands the stakes here."
She also emphasizes the broad nature of Brown's support, while acknowledging the special interest of a business community expected to back the mayor through various fundraising mechanisms.
"All of which brings to mind the aphorism that whoever pays the piper calls the tune. It has never been more true than in a campaign finance system that relies on private contributions rather than public funding," Watson says.
"Wherever you sit – if you have invested in a home, a business, or looking at what has been done by developers, it's all relevant," she said, "and you want to see the value of that investment continue."
According to others familiar with his plans, the mayor is dusting off a list of past supporters that got little use during the primary. And he is reaching out to old allies in the business and development community who are wary of Walton's socialist philosophies. The campaign is expected to directly solicit its traditional contacts while others may establish "super-PACs" to operate independently of Brown's official efforts.
"Money is flowing, and it will be a full court press," said one behind-the-scenes business supporter familiar with the efforts who asked not to be identified. The source said the Brown pitch to developers and business will be to counter with donations aiming to re-elect Brown and sustain his pro-development policies.
The source referred to Walton's primary night promise to "put on notice" much of the current establishment, including the Common Council, Board of Education and Erie County Democratic Committee. The pledge continues to raise concerns among officials ranging from Council members to Erie County Democratic Chairman Jeremy J. Zellner – a post-primary Walton supporter.
"The business community needs to be very respectful of the Walton platform, even if it is antithetical," the source said. "But there is sensitivity to that 'come after you' promise. That can't be dismissed."
After India Walton upended the local political world by defeating Brown in last month's primary election, Buffalo's tiny band of Republicans may exert some influence yet.
Several sources involved in the situation are looking to the Buffalo Niagara Partnership – the region's main business organization – to come through for Brown. But President Dottie Gallagher, while noting the organization's support for Brown, says its political action committee has met its legal limit and is not involved in coordinating further fundraising.
Walton spokesman Seamus Gallivan would not comment. But the Walton campaign is already gaining attention from left-leaning groups salivating over electing the first avowed socialist mayor of a major American city since Frank Zeidler of Milwaukee left office in 1960. Immediately after her primary victory, eight national progressive groups pledged their support in a sign of the national focus on the Buffalo mayoral race.
The left-leaning Working Families Party, while failing to place her on its own ballot for this year's election, nevertheless worked on her behalf during the primary. It is now expected to reprise that role in the general election against Brown's write-in effort.
"We're hoping to leverage our large membership body in Buffalo and at the state level to drive donations to India's campaign and amplify her message that we know is resonating with people," said Working Families spokesman Ravi Mangla.
He added that there are no "concrete plans" for raising campaign funds, but notes that money is arriving. And he said Working Families maintains an extensive email and text list that will strengthen the effort already viewed as critical to her primary success.
"We've been doing this for a long time," Mangla said. "And this is a big priority for us."
Democracy for America – a national group born in the 2004 presidential campaign of former Vermont Gov. Howard Dean – is also planning to work for Walton. Chris Scott, the group's national political director, said its specialty of collecting data to feed phone banks and email lists will figure in its efforts for Walton.
"That's always been a bread and butter issue for our electoral work, especially on the local level," he said. "That's how she got it done in the first place – going door to door, and that's the way we know progressive candidates typically win. It's about turning out your base."
Scott said the group will help with fundraising in conjunction with "partners" such as the Working Families Party, while its members will be making the calls and sending the texts.
"We lean heavily on involving our members, not only in the New York area, but throughout the nation to make calls and send texts," he said. "When we make an endorsement we want to be all in."