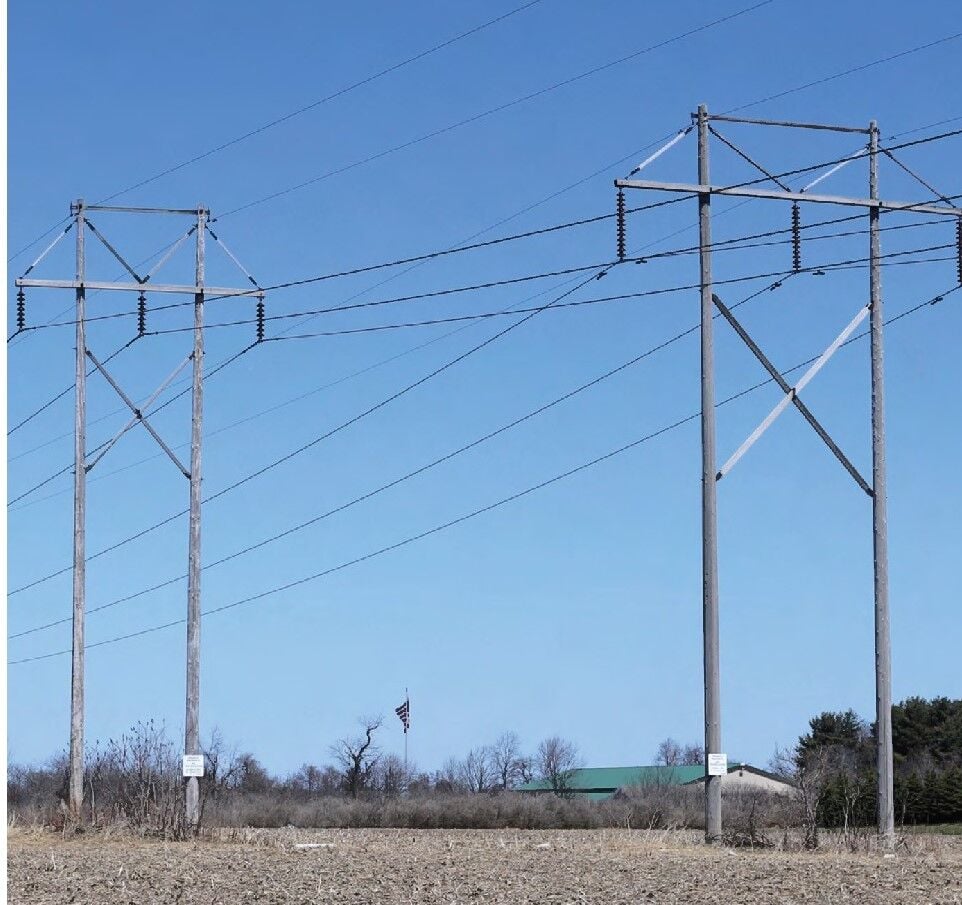 Construction will start as soon as March 2 on a 20-mile power line in Niagara and Erie counties, designed to make the region's power grid more resilient.
NextEra Energy Transmission New York, headquartered in Juno Beach, Fla., was chosen to carry out the $180 million project, which will create an additional line to carry electricity generated at the Niagara Power Project and power imported from Canada.
The state Department of Public Service is reviewing the company's application, filed Tuesday, for final permission to start construction on what NextEra calls the Empire State Line.
Johnbinh Vu, the company's project manager, said the project is to be completed by June 2022.
NextEra was chosen by the New York Independent System Operator, which runs the state's power grid, after a two-year selection process that started in 2015.
A 42-member group of homeowners near the route, called Challengers of the Empire State Line, filed complaints last year about the visual impact of the project and the number of trees that will have to be cut down to make way for it.
In November, the Public Service Commission ordered NextEra to meet with the homeowners before and after construction to work out a landscape restoration plan.
Vu said the project will begin with construction of a new electric switchyard on Dysinger Road in Royalton, where NextEra obtained an option on a private lot.
That's about one-half mile from where the new 345-kilovolt transmission line will connect with the existing power grid – specifically, with two 345-kilovolt lines that run directly from the Niagara Power Project in Lewiston.
Vu said the other high-voltage lines in the area have lower capacities, either 115 kilovolts or 230 kilovolts, and are unable to handle the Power Project's maximum output.
"When you lose one of those 345-kilovolt lines, all that power has to flow somewhere else," Vu said. "Is the grid in reliable enough shape to handle that extra power? You plan for these events so you don't have a blackout of the system if you lose a line for some reason."
The new project will create a line that would be able to handle the Power Project's output and allow power to flow more freely, Vu said. It will have enough capacity to handle 2,700 megawatts from the Power Project and as much as 1,000 megawatts of imported Canadian power.
The Empire State Line's route runs south from Royalton through Newstead, before veering southwest into a corner of Alden. The line then will jog a short distance west into eastern Lancaster before ending at a newly built switchyard on East Stolle Road in Elma.
Most of the route runs through an existing New York State Electric & Gas Corp. right of way, Vu said.
The line will be carried by steel monopole structures, each 115 feet high, which on average are 40 feet higher and 15 feet narrower than traditional H-frame structures that carry long-distance electricity lines.
NextEra has not received any tax breaks or other incentives, and expects to pay a total of $3.5 million in property taxes to local governments and school district along the route during the line's first year of operation.
A NextEra affiliate is proposing two solar power farms in Wheatfield, but Vu said those are not connected with, or to, the Empire State Line.