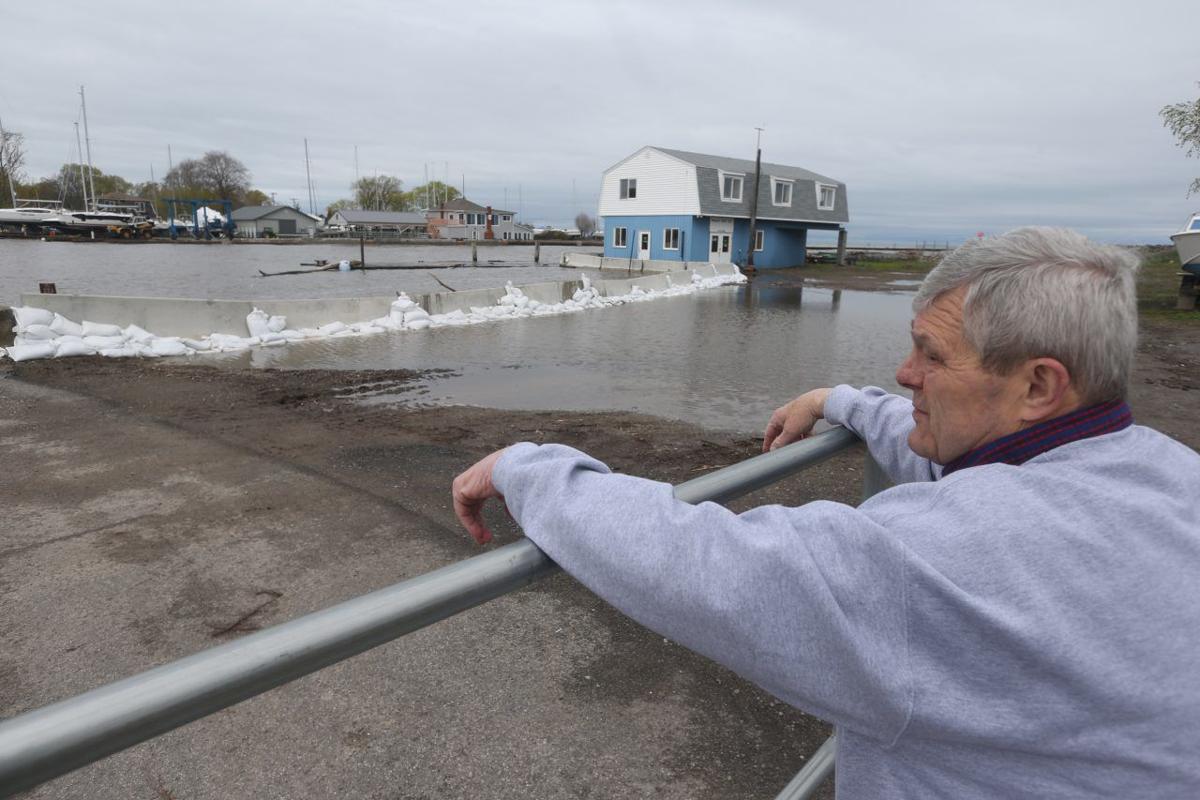 WASHINGTON – There's now money behind the movement to change the controversial plan that many believe has led to flooding on the Lake Ontario shoreline in recent years.
Some $1.5 million in federal funding has been set aside to force the International Joint Commission to begin analyzing a potential overhaul of the controversial lake management regimen called Plan 2014. Senate Minority Leader Charles E. Schumer and Sen. Kirsten E. Gillibrand, both New York Democrats, got the funding included in a bipartisan spending package that's expected to win congressional approval later this week.
The senators, who announced the funding on Monday, said the IJC should get to work as soon as possible on studying and revising the water management plan.
"After experiencing record flooding in 2017 and again in 2019 with the risk of a repeat next year, it's clear that Plan 2014 is in need of a major overhaul," Schumer said. "That's why I'm urging the IJC to immediately begin an overhaul analysis of Plan 2014 using the $1.5 million included in the spending package slated to pass this week, to fix and improve the mechanisms to control Lake Ontario's water level and better fend off this intense, repetitive risk of flooding."
Schumer said that revising Plan 2014 is an urgent matter, given that water levels on Lake Ontario are now 17 inches higher than the long-term monthly average for December – meaning flooding could occur again this coming spring.
"With the risk of a repeat escalating further, we must take every sensible measure to protect communities along Lake Ontario and the St. Lawrence River," he said.
Gillibrand agreed, saying: "We must have a balanced approach that mitigates flooding, improves the resiliency of the shorelines, and meets our environmental restoration goals, and I will continue to fight to ensure our shoreline communities have the resources they need to protect against future floods."
The IJC – the binational commission that manages the waterways shared by the United States and Canada – has argued that Plan 2014 is not responsible for flooding along Lake Ontario.
Asked for comment on Monday, agency spokesman Frank Bevacqua said: "The IJC will immediately begin investigations to support the review of Plan 2014 once the funding has been appropriated. This will build on initial work that has begun with in-house funding. We are seeking ways to improve performance, but also caution that no plan can eliminate flooding when inflows to Lake Ontario and the St. Lawrence River are extremely high."
Nevertheless, residents of the lakeshore – which has experienced at least $300 million in flood damage since 2017 – have blamed Plan 2014, and the politicians haven't been far behind.
For example, Gov. Andrew M. Cuomo announced in October that the state will sue the IJC, seeking compensation from flood damages.
"They have failed to manage the lake level, period. End of story. It was their job. They failed," Cuomo said.
The Buffalo News: Good Morning, Buffalo
The smart way to start your day. We sift through all the news to give you a concise, informative look at the top headlines and must-read stories every weekday.