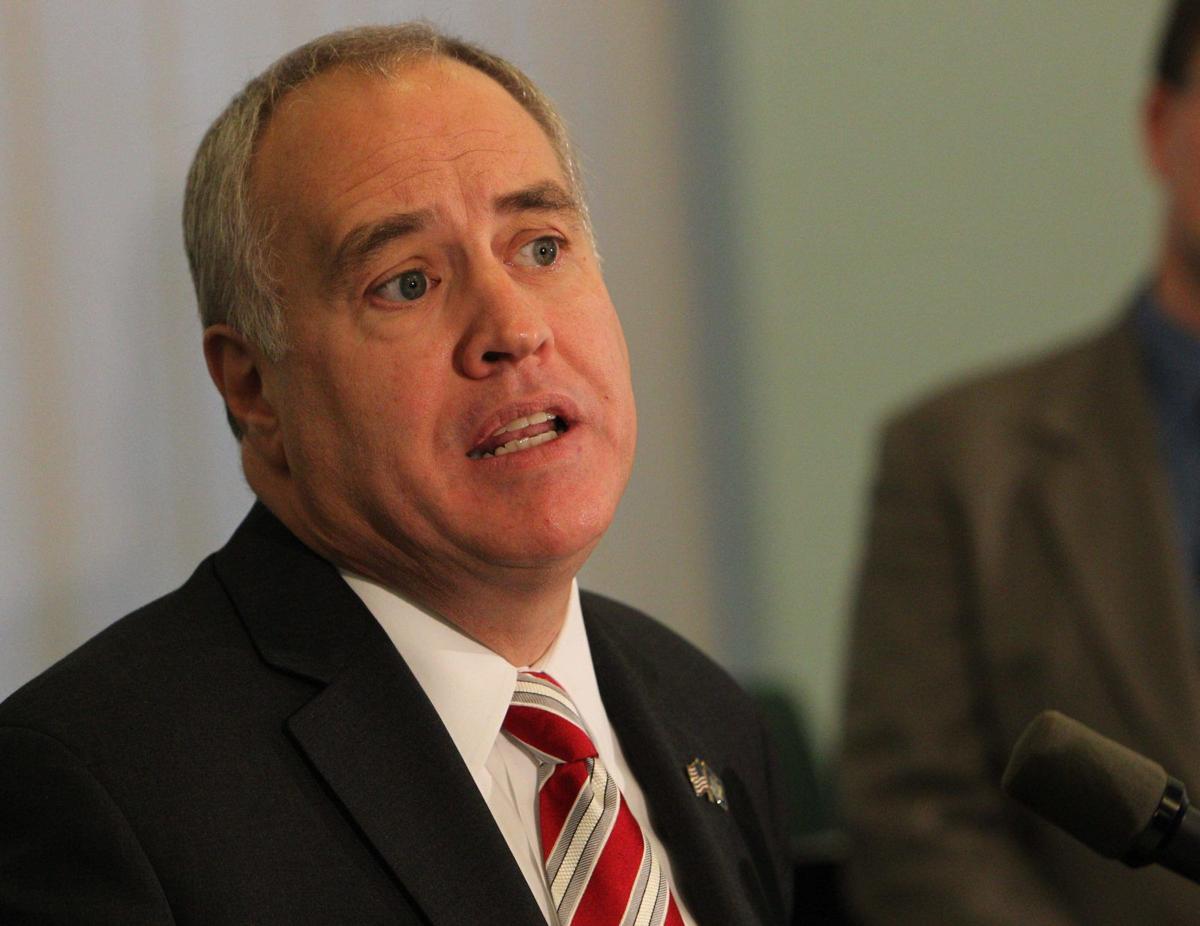 ALBANY – For some good news, State Comptroller Thomas DiNapoli today said Wall Street, a vital revenue lifeline for the state's government, had a pretty good year in 2019 when it came time to bonuses paid to its executives in New York City.
For some bad news, 2020 and the coronavirus will be hitting hard the New York City financial sector – which accounts for 17%, or $13.2 billion, of all sources of revenues that flow into Albany to fund the state budget. The Democratic comptroller predicted how gloomy that industry might get.
The comptroller's annual report is hardly a surprise for any Wall Street watchers, but it served as a reminder to residents across New York the vital role of that one single sector based in Manhattan – and how disproportionately dependent the Empire State is on that industry compared with other states.
While many residents may have little regard for big bonuses paid to Wall Street executives – which DiNapoli said rose 3% in 2019 to an average of $164,100 – fiscal crunchers in Albany look at the comptroller's annual report as a key indicator of the state's economic health. How much Wall Street bonuses pay each year are a prime barometer of the underlying well-being of that sector.
"The securities industry had a good year in 2019, but the serious damage that Covid-19 is inflicting on financial markets and the global economy will sharply reduce profits this year," DiNapoli said of his report that looks at Wall Street bonuses paid to its executives in New York City. In the nation's biggest city, one-fifth of private sector wages come from the securities sector, though it accounts for less than 5% of jobs there.
"The state and the city need to prepare for the severe budgetary implications of the coronavirus crisis," DiNapoli said Tuesday. He recently said Gov. Andrew M. Cuomo's budget revenue forecast to pay for this year's state budget, made just a couple months ago, could be $7 billion or more too rosy, DiNapoli recently reported.
How bad, economically and fiscally, could things get in New York State? No one knows. But DiNapoli today reminded other state officials of past big drops in bonuses paid to Wall Street workers. Following the 2001 terrorist attacks, bonuses fell 33%, and in the 2008 financial meltdown they dropped by 47%.
Cuomo's budget plan, released in January, assumed Wall Street bonuses would grow 3.3% in the coming fiscal year that begins April 1 in New York.