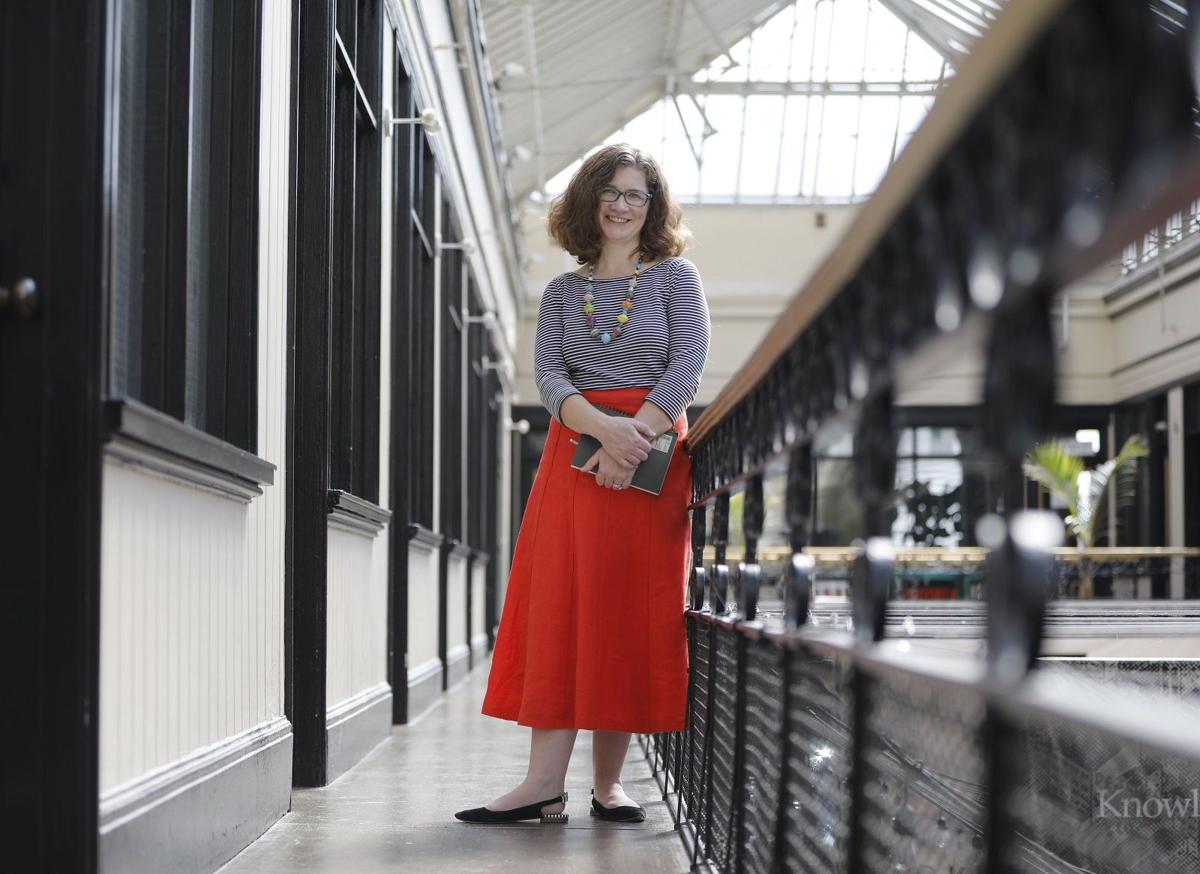 For years, the five rental houses owned by Charles J. Dobucki in the Allentown and Lower West Side neighborhoods have been vacant and neglected.
"He's basically a house-hoarder," Fillmore Common Council Member Mitch Nowakowski said of Dobucki. "He has a collection of homes that he keeps vacant and in terrible condition, on the backs and expenses of the neighborhood."
But Dobucki pays his city taxes and fees on time. And that has left Buffalo officials with little leverage, since they can't seize the houses through foreclosure. 
"He won't do any, even basic repairs, but he pays the taxes every year and the city has been in a real bind," said Jessie Fisher, executive director of Preservation Buffalo Niagara, a nonprofit group.
Fed up by the deteriorated houses, City Hall and preservation officials are trying a new tactic that, if successful, could prove a model for other neighborhoods.
Under their plan, one of the houses – the rear of 40 Cottage St., the one in the worst condition – would be placed in a court-appointed receivership, with Preservation Buffalo Niagara in control. The organization would use money from its own revolving loan program to make necessary repairs and then place a lien on the property for the cost of that work.
Preservationists and city officials are calling for intervention for some deteriorating canal-era structures in the Cobblestone District.
Dobucki would either have to pay the preservation organization back to release the lien, or the nonprofit organization would recoup the costs when he ultimately sells the house.
"It's worth it for us because we save a historic building, and this tool could be applicable in other buildings, not just in these," Fisher said. "For us, we're just really excited to help create a new tool that the city can use to help protect these buildings from demolition by neglect."
Buffalo Housing Court Judge Patrick M. Carney ruled Tuesday that he will approve the receivership on Jan. 5 if an alternative solution – such as a sale of the property – is not reached by then.
"We are so pleased with the city and Judge Carney being open to this innovative approach to ensuring that bad absentee landlords can't hold entire neighborhoods hostage to their negligence," Fisher said.
A judge Monday ordered the owner of two 19th-century brick buildings in the Cobblestone District to return to Housing Court on April 9 over the conditions of the properties. The city asked Judge Patrick Carney to require Darryl Carr, owner of 110 and 118 South Park Ave., to put $100,000 in escrow and to provide proof he has hired
The two structures at 40 Cottage have been the subject of 46 complaints since 2010, and were written up for court three times. Dobucki was fined $250 in 2009. The two-story double has 2,576 square feet.
Preservation Buffalo Niagara wants to start with the rear cottage at 40 Cottage because it is in the most dire need of repairs. Carney ordered it demolished in 2018, but Preservation Buffalo Niagara intervened, and Carney rescinded the order.
The four other properties also have problems, but not as severe, so it's mostly a matter of boarding and securing them, Fisher said. Additional funds could be raised as needed.
The four other properties are:
• 377 Maryland St., a 1,945-square-foot, two-story blue-and-red double, which has an open court case, pending fines and eight complaints since 2010.
• 42 Cottage St., a 2,220-square-foot, two-story gray double.
• 2 St. Louis Place, a 3,888-square-foot, three-story brick apartment building with five units. The building has been subject of 27 complaints since 2010.
• 102 Johnson Park, a 1,960-square-foot single-family house, written up for court in 2006 and the subject of 12 complaints since 2010. 
All but Johnson Park – which dates to 1886 – were built in 1900, according to city records. All five houses are considered "contributing structures" to the two designated historic districts in which they're located.
"These are important buildings in local historic districts. They can continue with a little TLC," Fisher said.
But the properties have deteriorated over time and have been repeatedly cited for code violations by housing inspectors since at least 2005. Roof tiles and glass have been found in neighbors' yards, along with garbage, among other complaints.
The city had to clean up needles in the rear yard at 2 St. Louis Place, obtain a court order to vacate to get rid of a squatter on the rear porch, and remove a dead body found on the property.
Dobucki was fined $1,000 and sentenced to 175 hours of community service for violations at 102 Johnson Park. That that was changed in December 2011 to a conditional discharge if the property was brought into compliance. But there have been 12 complaints since 2010.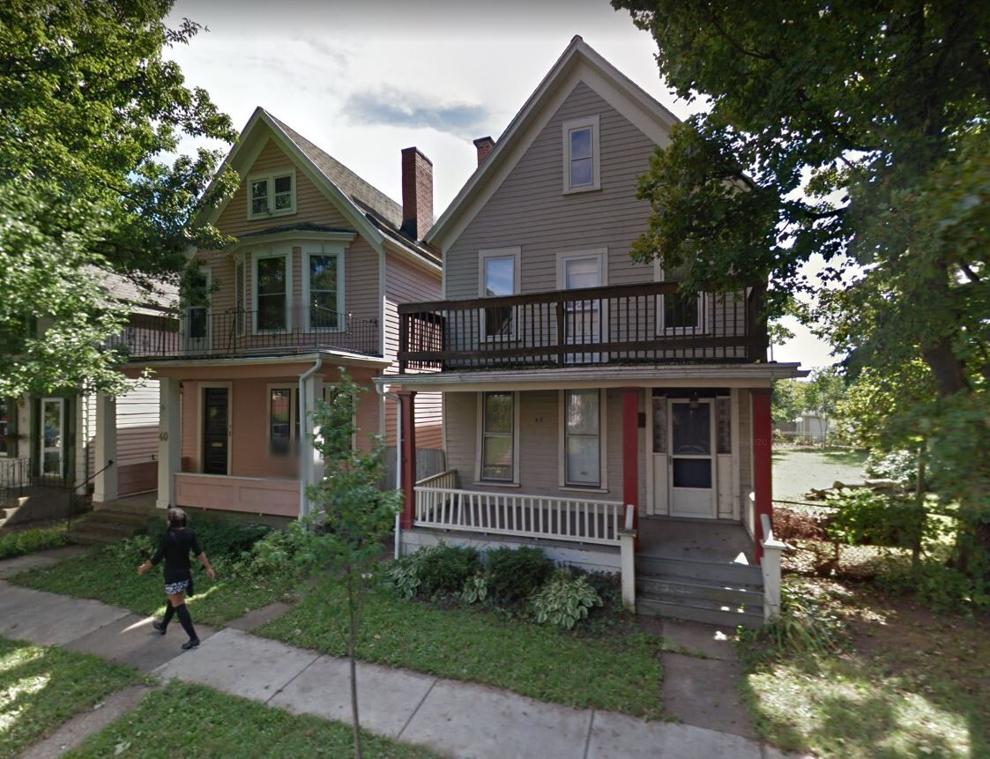 "This is a problem that preservation districts deal with," said Nowakowski, who worked with the preservation group after residents voiced their concerns to him during his campaign for office. "It's been an all-hands-on-deck experience."
Dobucki has not responded to either pleas or orders to fix the properties, hasn't appeared to invest any money in them, and won't sell them, preservationists and city officials say. Nor has he shown up in court to respond to charges against him, despite promises to do so, prompting the court to issue multiple arrest warrants that are still pending. He's also been repeatedly fined, and he was jailed for 15 days more than a decade ago.
"There's a lot of activity, but there's not a lot of progress," said Louis J. Petrucci, the city's deputy commissioner of permits and inspections. "That's why the neighbors are concerned, because they're not seeing these properties rented or improved. They just sit there and deteriorate."
Efforts to contact Dobucki for a response were unsuccessful. 
"He is probably one of our longest-lasting property scofflaws, and has really nice properties in a couple of the most desirable neighborhoods in the city," said Fisher of Preservation Buffalo Niagara. "This isn't a little old lady who can't afford to make these repairs. This is someone who is actively choosing not to. This is someone who is really hurting the rest of the neighborhood."
The new approach is similar to a program the city used for occupied properties. If the landlord of an occupied apartment building was failing to maintain it or make repairs, creating unsafe conditions, the housing court judge could appoint a receiver to go in and make the repairs, using their own funds. The receiver would then continue collecting the rents in place of the landlord, until the cost of their investment was paid off.
But that only works when there are tenants and incoming rent – which is not the case with Dobucki or other examples of what Fisher termed "demolition by neglect." In those cases, without intervention, the vacant buildings could end up posing a danger, through squatters or crime, or deteriorate so much that the last resort is to tear them down, Fisher said.
So she and her team started researching alternatives, working with city attorneys, the Department of Permits & Inspection and Nowakowski.
"We're very hopeful. We're optimistic," Petrucci said. "This is kind of a unique model, something new and different. We're hoping this is the solution that we need to bring these properties into compliance."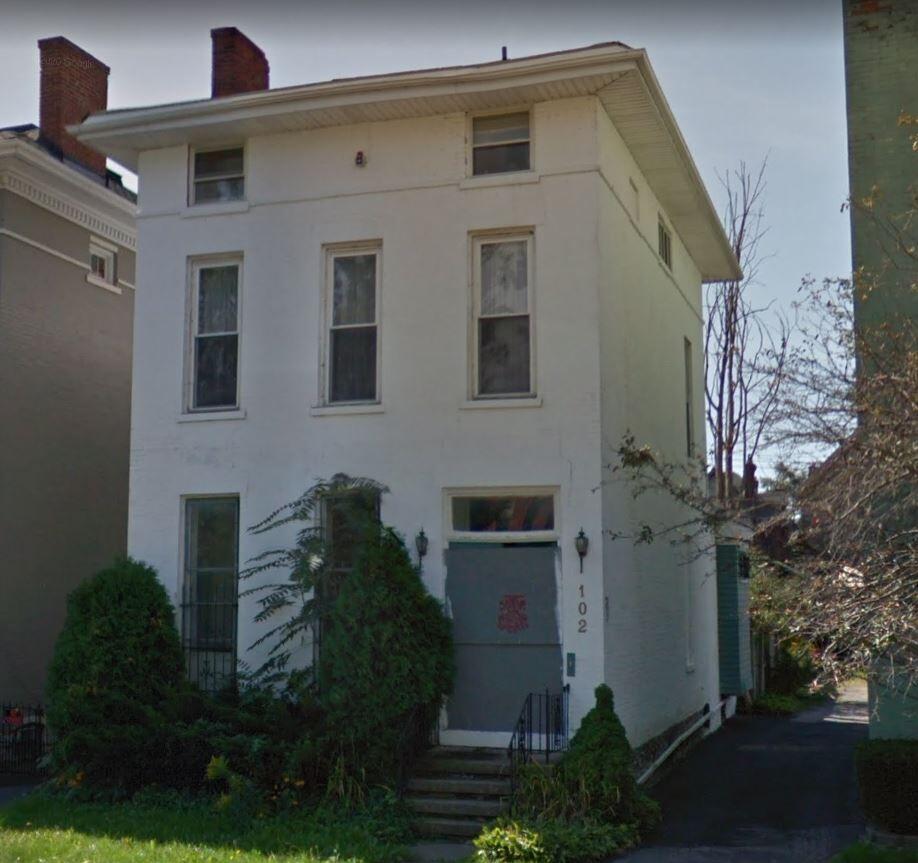 Preservation Buffalo Niagara's revolving loan program provides money for property owners to make repairs and gets repaid over time. The fund currently has $150,000.