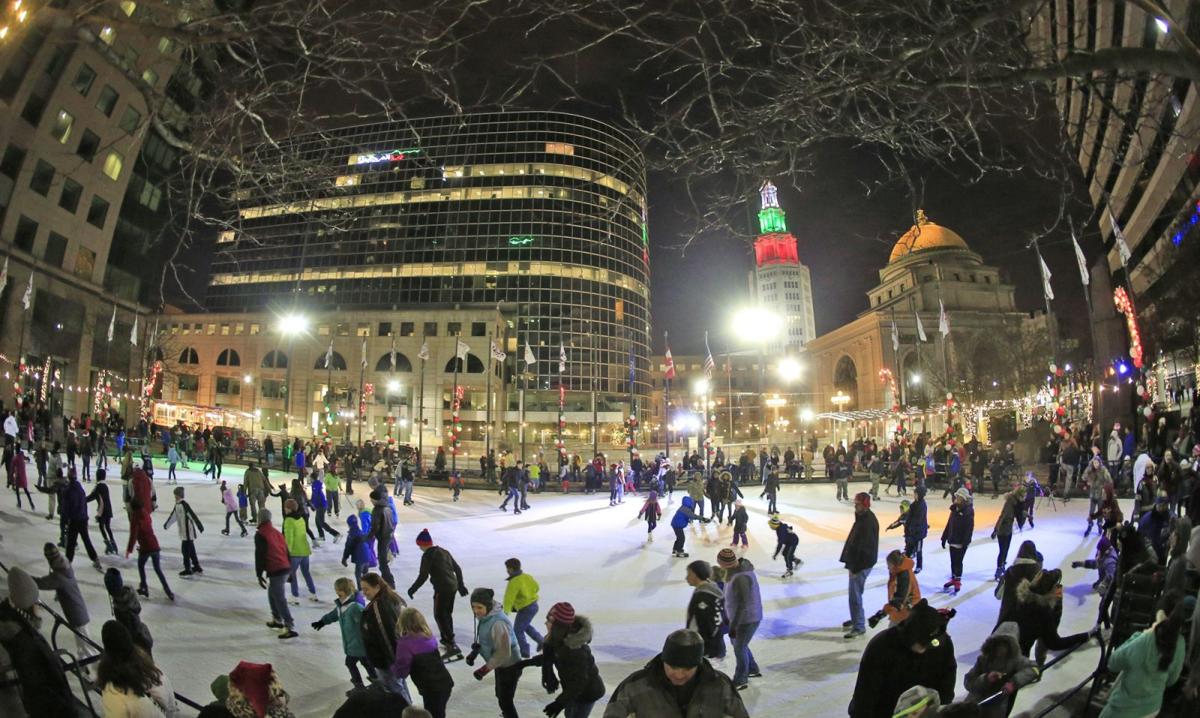 After more than three decades of use, Buffalo Place leaders say, it's time to fix the ice-making machinery at Fountain Plaza.
City officials are working with Buffalo Place to apply for grant funds to help pay for new compressors at Rotary Rink. That's the machine underground that delivers high-pressure refrigerant vapor to the condenser, which turns it into high-pressure liquid that can be frozen.
The current machine has been in place for 32 years, and is no longer working well, officials say. While producing ice is no problem when the weather is extremely cold, the refrigeration system at Rotary Rink is not able to produce ice when temperatures warm up a little in the winter.
"If the weather's very cold, we have ice," said Michael Schmand, executive director of Buffalo Place, which maintains and oversees the city-owned rink. "But now the compressors are at an age where they're obsolete and antiquated. They need to be replaced."
That's particularly important because of the demand for ice skating in the winter. Based on the zip codes of those people who use the rink and rent skates, visitors come not only from all over the city, but also from Hamburg, Lancaster, Grand Island and even as far as Rochester.
"When we do have ice, it's packed," Schmand said. "It's amazing how many people are coming down."
The nonprofit and the city are preparing a grant application to submit to "a number of places," but are still waiting on a cost estimate from mechanical contractor Mollenberg-Betz, Schmand said.
Get local news delivered to your inbox!
Subscribe to our Daily Headlines newsletter.