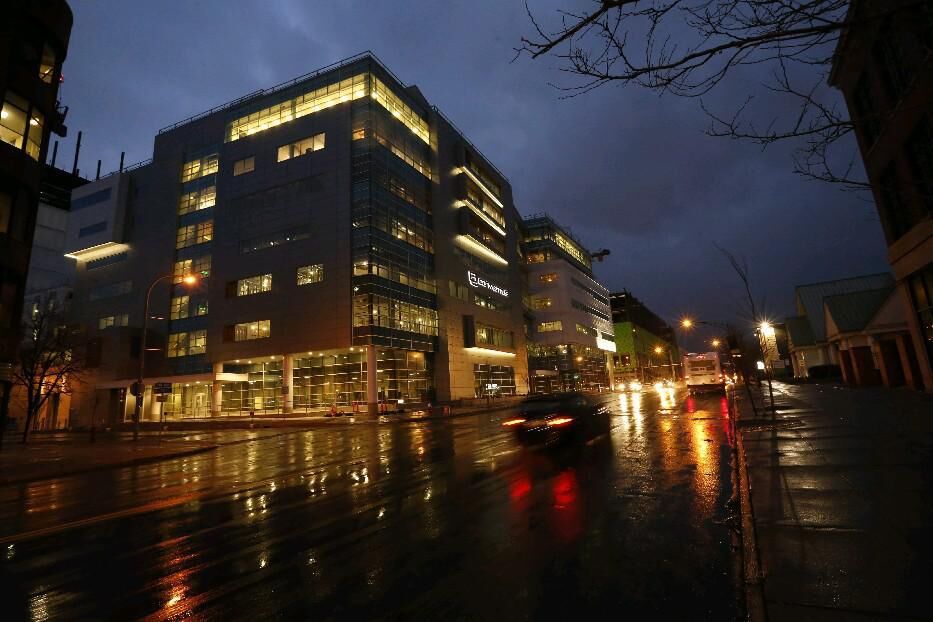 A Hong Kong-based real estate and construction firm has completed its previously announced acquisition of the Conventus medical office building in downtown Buffalo, paying $122.45 million to developer Ciminelli Real Estate Corp., according to documents filed in the Erie County Clerk's Office.
Seavest Core Buffalo Conventus, the new ownership group controlled by China's Chevalier International, bought the seven-story building at 1001 Main St. from Conventus Partners LLC, which is registered to Ciminelli. The deed showed a $1 purchase price, but a separate lease filing indicated the full consideration, and the new group also took out $91.5 million in mortgages from Capital One Bank.
The sale takes Ciminelli out of the ownership of the facility it constructed, although it will continue to manage the building by handling leasing and daily operations for Chevalier.
Seavest Healthcare Properties, a health care investment management firm and Ciminelli's partner on the $100 million project, will retain a 5 percent ownership stake, alongside Chevalier.
The 350,000-square-foot facility on the edge of the Buffalo Niagara Medical Campus was designed by Kideney Architects to encourage collaboration among medical campus entities. About 420 people work at Conventus for tenants including Kaleida Health, UBMD Physicians Group, Albany Molecular Research and Athenex Inc. The state owns the Athenex and AMRI space.