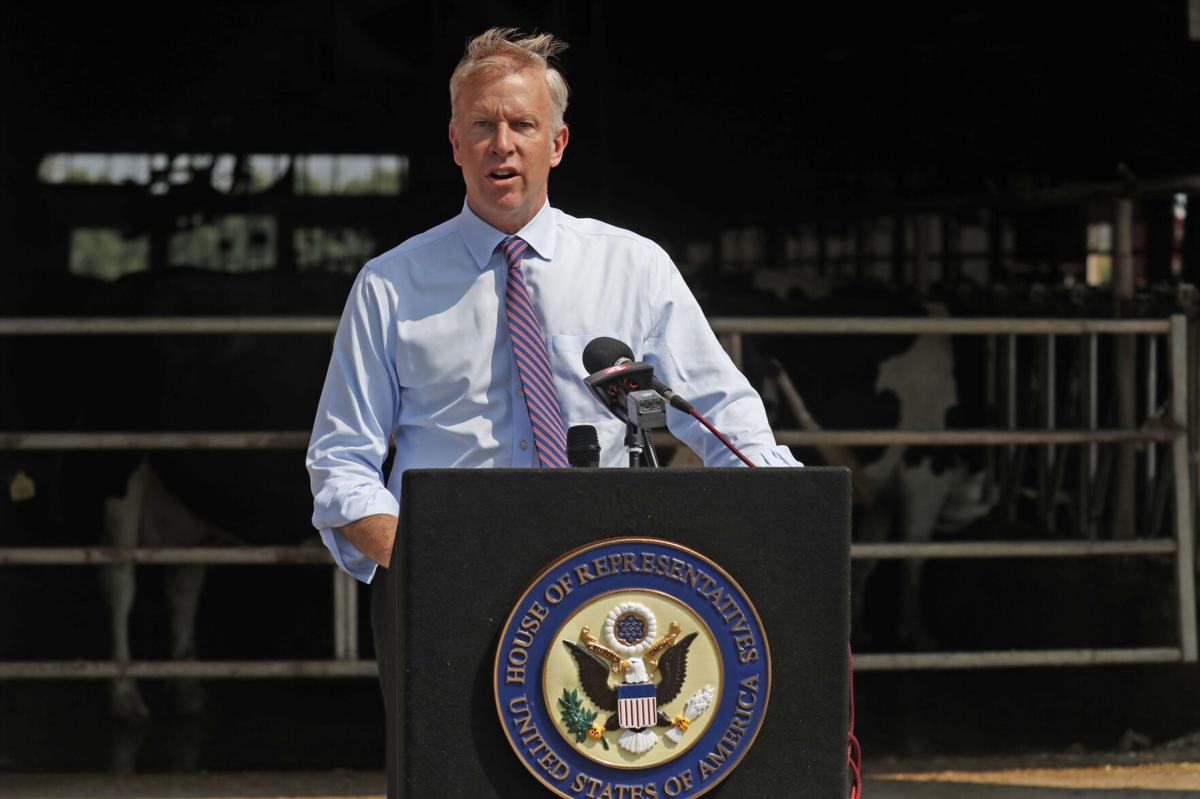 WASHINGTON – Rep. Chris Jacobs is fully vaccinated against Covid-19, and if you are not, he thinks you should think about getting the jab.
The Orchard Park Republican demurred when federal lawmakers were first offered the vaccine early this year, saying he didn't want to cut the line just because was a member of Congress. But in an interview this week, Jacobs said he received his two Moderna shots in April.
What's more, he's not buying into the anti-vaccine sentiment that has swept over elements of the Republican Party.
"It certainly is a personal decision," Jacobs said. "I took the vaccine. I think it's safe. And I think it's effective. And so I would encourage people to talk to their physicians and make that decision."
A physician's advice would be far better than relying on all the vaccine misinformation on social media, Jacobs said.
"You should be skeptical or not rely solely on social media for any information nowadays," Jacobs said. "I'm very concerned about social media for our society moving forward, for young people, and that's something I'd like to delve into more. I just think it should be a tool that we use to our benefit, (that) it doesn't use us. And I think that right now, we are becoming the product and being manipulated in many, many ways, whether it be for commercial reasons or others, and we have to get our arms around that and make it once again a force for good and not the opposite."
Jacobs' pro-vaccine stance comports with that of some Republicans, such as Senate Minority Leader Mitch McConnell, who have urged constituents to get the vaccine. But it contrasts with that of other Republicans such as Rep. Marjorie Taylor Greene of Georgia, who dismiss Covid-19 vaccines as part of a "human experiment."
A recent Morning Consult poll found that 28% of Republicans are refusing to get vaccinated, compared with only 9% of Democrats. And nearly half of the House Republicans surveyed in July by CNN refused to say whether they have gotten the shots.
But when asked what he would say to his constituents about getting vaccinated, Jacobs said: "I encourage people to really think about it. And I think that the variant is causing people who may have been on the fence to say: 'Time to go.'"
Jacobs spoke on the issue on the day the Centers for Disease Control and Prevention recommended that vaccinated Americans wear mask indoors because the Delta variant is spreading so fast. Jacobs said he was skeptical of mask requirements.
"Do it where it's needed, but don't do it in a way that it's going to backfire and cause people to then reconsider and say there's no benefit for getting the vaccine," he said.