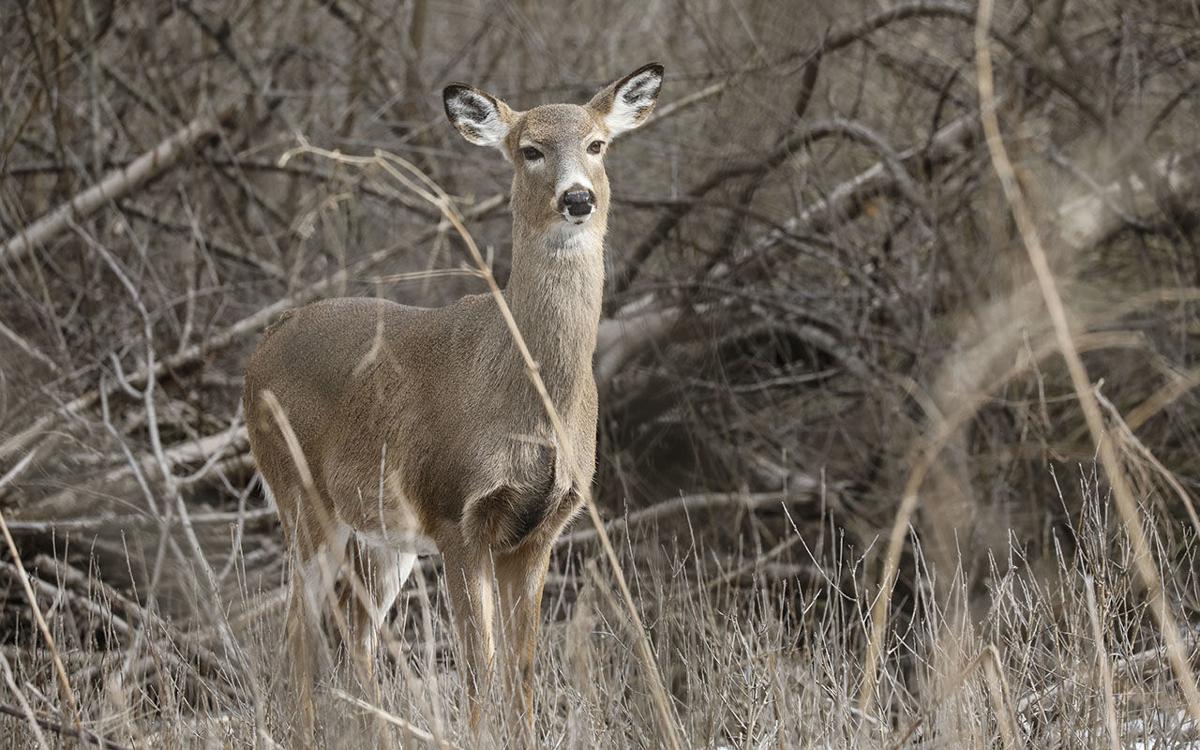 Children as young as 12 may soon be able to legally hunt deer with a firearm in Erie County as long as a qualified and experienced adult supervises them. The county Legislature voted 6-5 to pass the new law Thursday.
Before the vote, Erie County had been the last county outside of downstate New York to forbid supervised deer hunting with a gun for adolescents ages 12 and 13. Neighboring states, including Pennsylvania, have had laws allowing young deer hunters to be armed for years.
"This is something that is commonplace throughout virtually all of the rest of the United States," said Joseph Lorigo, C-West Seneca, minority leader of the Republican-supported caucus. "This is something that will allow younger hunters the opportunity, not only to go out there and experience hunting, but also learn proper firearm etiquette, proper hunting etiquette, and help with conservation and efforts to reduce the deer population."
The law now awaits the signature of County Executive Mark Poloncarz, who will hold a public hearing on the measure.
Three Republican and two Democratic legislators joined Lorigo in supporting the new law. Five Democrats opposed the measure, citing concerns of gun violence and potential injury to young children who are not required to be supervised by their own parents, but by an eligible adult with parental consent.
"Unless Erie County can develop complementary legislation that focuses around gun violence and the lives that are lost due to firearms, I cannot in good faith support a local law that expands the use of it for recreational use, especially for children," said Legislature Chairwoman April Baskin, D-Buffalo. 
Earlier this year, New York adopted a law that allows 12- and 13-year-old children to hunt deer with a firearm or crossbow in the presence of a licensed, experienced adult. But it is up to each county to opt into the law. All other Western New York counties have opted in.
New York has adopted a law this year that allows 12- and 13-year-old children to hunt deer with a firearm or crossbow in the presence of a licensed, experienced adult. But it's up to individual counties to opt into the law, making it an issue for every county in Western New York.
Children as young as 12 already were permitted to hunt with adult oversight and may use firearms to shoot small game, which includes game birds, squirrels, rabbits and coyotes. But they were limited to regular compound bow hunting for deer.
Until this year, New York was the only state to forbid children at this age from hunting big game with a firearm. The adopted 2021 state budget changed that by including a provision to permit children 12 and 13 to use a rifle, shotgun, muzzleloader or crossbow with supervision if counties opt into the state's three-year pilot program.
Rockland County is now the only county in the state that hasn't opted in. The state law bars Westchester and Suffolk counties from being able to opt in.
Under the new state law, 12- and 13-year-olds who hunt deer with firearms must be accompanied by an adult 21 or older who has at least three years of experience hunting deer.
Local and state hunting advocates have indicated that youth hunters under a mentor's guidance are four times safer than the general hunting population and become safer and more responsible hunting as adults. But that has not eliminated controversy, particularly from animal rights advocates and those concerned about guns being handled by children for any reason.