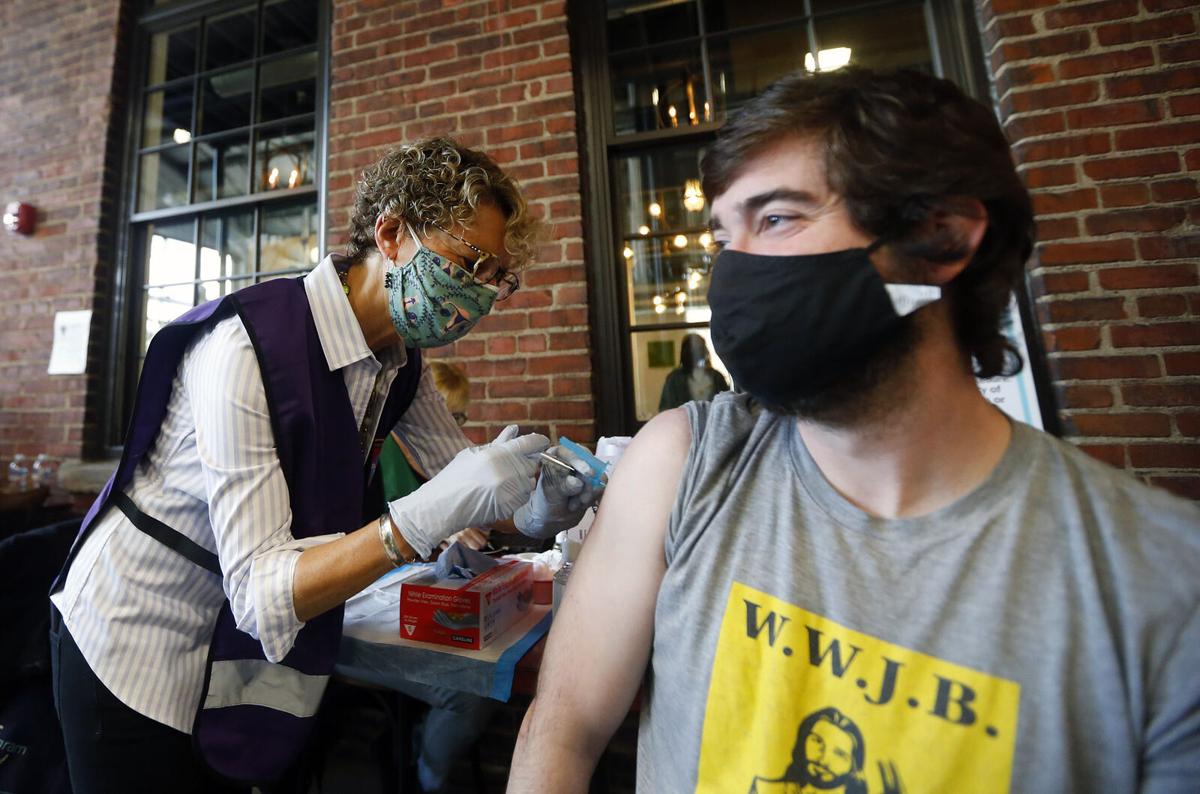 Covid-19 cases driven by the highly contagious Delta variant continue to go up in Erie County, but the rate of growth has slowed in recent weeks, the county Health Department reported Tuesday.
However, cases are rising at a faster rate among children younger than 18, particularly among those ages five to 10 who aren't yet eligible for the Covid-19 vaccine. The weekly total among that population in the county rose by 76% over the course of one week.
Also, Covid-19 hospitalizations in Erie County have stabilized over the last couple of weeks, though the number of patients sick enough to require intensive care has ticked up again. And Covid-19 deaths in Erie County remain higher than reported in June and July, but nowhere near the numbers seen earlier this year before the vaccine was widely available.
Those are among the key points in the county Health Department's latest weekly Covid-19 data update.
"This whole wave has been muted, because of our earlier waves, but it's been a preventable wave," said Dr. Thomas Russo, the chief of infectious diseases at the University at Buffalo's Jacobs School of Medicine and Biomedical Sciences.
Two of the region's top Covid-19 doctors say they wouldn't be surprised if intensive care caseloads jump again, and soon.
An average of 4% of Covid-19 tests in Erie County came back positive over the week ending Sunday, according to the state Health Department. That's lower than the average for the five-county Western New York region, at 4.7%, but notably higher than the statewide average of just under 3%.
Erie County reported 1,572 new Covid-19 cases in the week ending Saturday, an increase of 8.5% from the total for the week ending Sept. 11. But that represents a slight drop from the 9.5% increase the week before and a significant decline from the nearly 22% rise the week before that.
Erie County saw 165 Covid-19 cases per 100,000 residents over the week ending Saturday. That's up from the previous week's rate of 152 per 100,000 residents and still well above the "high transmission" threshold of 100 or more cases per 100,000 residents set by the federal Centers for Disease Control and Prevention.
County officials reported children 18 and younger saw the highest positive test rates, and case counts for those ages four and younger, five to 10 years old and 14 to 17 years old all rose by at least 30% for the week ending Saturday, compared to the previous week.
Cases for children under 18 rose from 163 for the week ending Aug. 28 to 356 for the week ending Saturday, a 118% increase over that period.
Unlike those with no protection, fully vaccinated patients who are hospitalized with breakthrough Covid-19 cases, or who die from the virus, are far more likely to have serious, underlying health issues.
This comes as students have returned to the classroom for the start of the school year and as parents await approval of the vaccine for children ages five to 11, a step federal regulators could take by the end of this year. 
The number of patients receiving treatment for Covid-19 in Erie County's hospitals was 112 on Sunday, a figure that has held fairly steady over the past two weeks, falling as low as 107 and rising as high as 123, health officials said. ICU patients fell to 22 on Friday before climbing to 28 on Sunday.
Fifteen deaths from Covid-19 were reported in the seven days ending Thursday, according to Erie County, including one that occurred in July but was not reported at the time. Since the start of the pandemic, 1,998 Erie County residents have died from Covid-19, with 772 deaths reported this year.
Deaths have slowed from their levels at the start of the year, when 269 Erie County residents died in January alone. Monthly deaths fell to 18 in June and 12 in July before rising to 40 in August and 25 as of Sept. 16.
Of 77 Covid-19 deaths reported between July 1 and Thursday, 64% were among people who had not completed the vaccine series. People who were fully vaccinated were more likely to suffer fatal complications because of their age or a pre-existing chronic health condition.
Recent models from the University at Buffalo suggest new cases may continue to rise though the fall and early winter.
To Russo, the current rise in cases that traces back to mid-July stems from factors entirely within our control: Not enough of those eligible for the vaccine have received it and too many people eased up on public health measures such as mask wearing and social distancing.
"It's on us and our behavior," he said.
He said he remains optimistic about our ability to defeat the virus, though he expects at least one final, muted wave amid the return of colder weather and the long holiday season running from Halloween to New Year's Day.